Expand Your Synth Setup with the minilogue XD Module
The Korg minilogue XD module is desktop module version of the company's acclaimed minilogue XD keyboard synth. A four-voice synth with two analog VCOs plus a customizable digital Multi Engine and built-in stereo digital effects, the minilogue XD module is equipped with the exact same control set as the keyboard-equipped version.
Analog synth circuit plus digital multi-engine
The Voice structure of minilogue XD module starts with two VCOs plus a Multi Engine; the signal path continues with a VCF, two envelope generators, an LFO, and a VCA. In addition to the unique circuits found in the series, such as wave shaping to shape the oscillator overtones and a sync/ring switch, there's also cross modulation, a two-pole filter that can be both fat and incisive, and a drive switch that adds girth and drives signal into minilogue XD's filter. Korg hand-tuned every parameter in detail based on what modern musicians want from a synth. From warm pads to fat basses and crisp lead sounds, the minilogue XD module covers every scenario.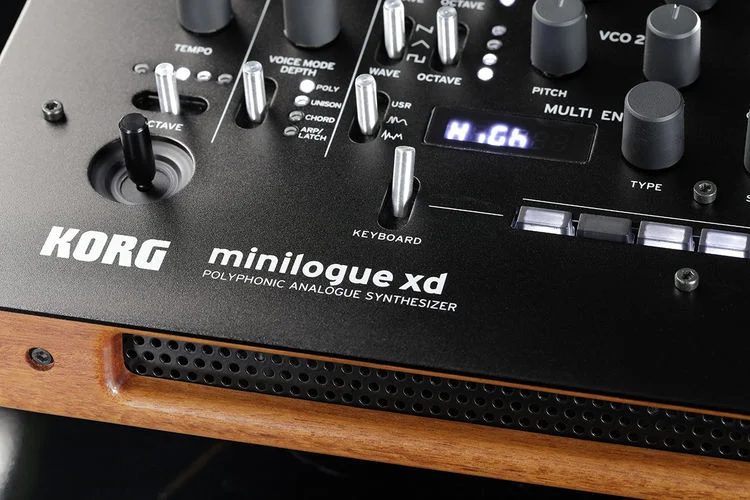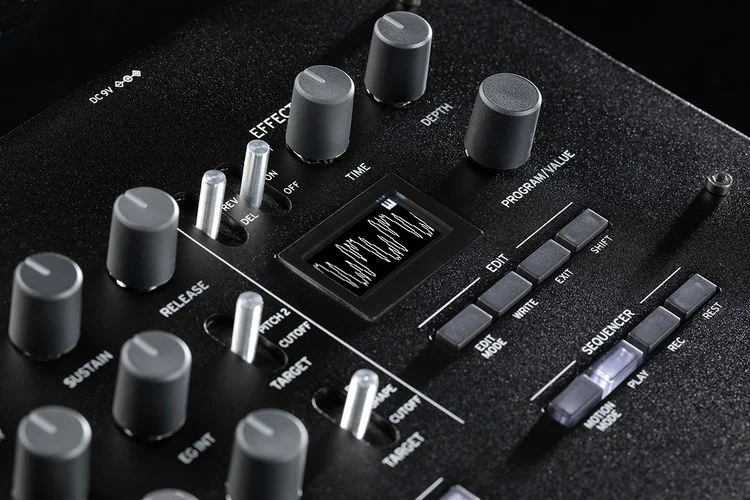 Hybrid sound design capabilities
The minilogue XD module offers additional sound design possibilities courtesy of its digital multi-engine — effectively the third oscillator that complements the two analog VCOs. This engine, which is equipped with three different types of sound generator (noise, VPM, and open-source user oscillators) lets you leverage a sonic character that's distinctly different from analog, and use it at the same time as the analog engine, greatly expanding XD module's potential through hybrid sound design.
Studio-grade digital effects
The minilogue XD's studio-grade digital FX engine uses 32-bit floating-point DSP processing, putting the finishing touch on what is a deep and powerful sound-design platform. The three effect types (modulation effects, reverb, and delay) can be used simultaneously, letting you select from a broad range of variations that include chorus, ensemble, warm tape delay, and a versatile range of great-sounding reverb types. The user effect slots let you load in your own FX programs that you've created.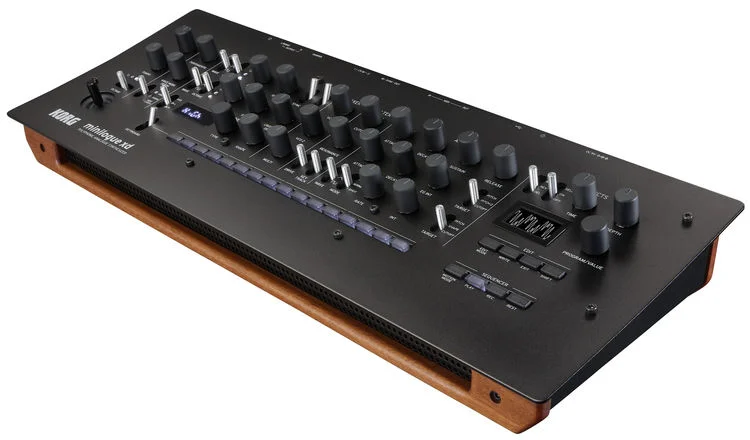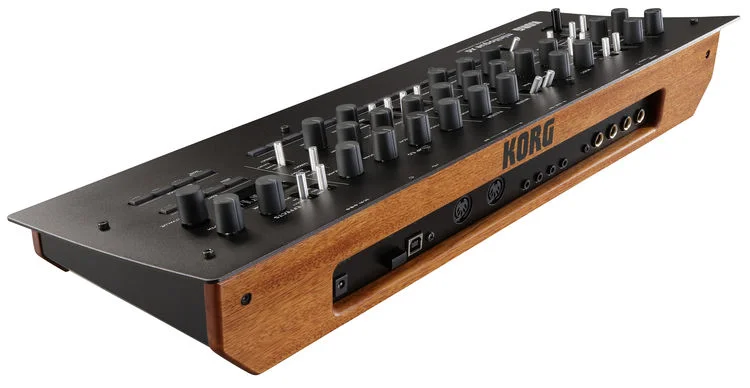 Open-source environment for unlimited potential
The minilogue XD module is built on a customizable open-source environment that offers virtually unlimited creative potential. There are 16 user oscillator slots and 16 user effect slots that you can customize. Oscillators and user programs that you create with the Software Development Kit (as well as oscillators other users share online) can be loaded into the XD module via dedicated librarian software. With the fusion of expanded digital oscillators and analog synthesis, you can create original programs, share code, and participate in the minilogue XD user community. Korg even provides sample code to get you started!
Polyphonic step sequencer
One of our favorite features of the minilogue XD series is the step sequencer. Each of the factory presets has an embedded sequence pattern created with live performance in mind. The step sequencer has 16 steps, and supports both real-time recording in addition to step recording. You can use the 16 step buttons to select a step directly, for quick editing to replace the pitch of a step or to mute it, or even for impromptu improvisation. The motion sequence feature lets you record the movements of up to four knobs, to modulate the sound, and you can record not only smooth changes in value but also values that reset precisely at each step. When you turn Keyboard mode on, the 16 sequencer buttons function as a keyboard that provides a convenient way to check the sound.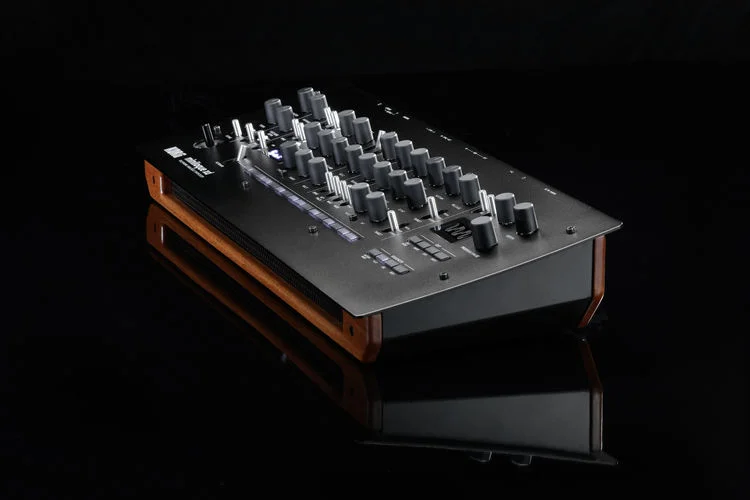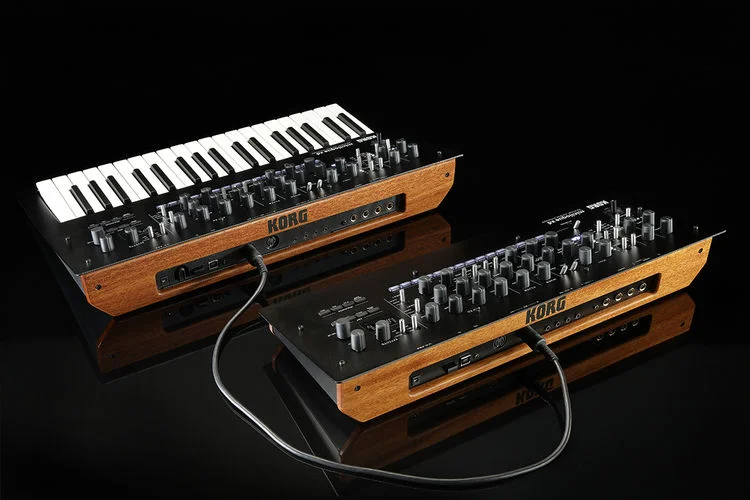 Poly Chain function for 8-voice polyphony
You can use the minilogue XD module in conjunction with another XD Series unit for poly assignment settings. By specifying one unit as the master and the other as the slave, the two four-voice synths will play as one eight-voice polyphonic synthesizer. This supports a variety of configurations, such using an XD module as a voice-expansion module for your minilogue XD keyboard synth or as a sound module for a DAW-based production studio.
Included software bundle
From the minute you get your hands on the minilogue XD module you'll have a variety of tools to take your music to the next level. The comes with a versatile software bundle that includes IZotope Ozone Elements which lets you not only create songs but also master them using AI, Skoove, which will help you improve your keyboard playing skills, and Reason Lite DAW software, as well as soft synths from Korg and other top brands.
Apps for iPad/iPhone:
Korg Gadget Le (music production studio DAW app)
Korg Module Le (piano/keyboard sound module app)
Software for Mac/Windows:
Korg Collection – M1 Le (synthesizer sound module)
UVI Digital Synsations (synthesizer sound module)
AAS Ultra Analog Session (synthesizer sound module)
AAS Strum Session (acoustic guitar sound module)
AAS Lounge Lizard Session (electric piano sound module)
Propellerhead Reason Lite (DAW music production software)
Skoove free 3 month trial of Skoove Premium (online piano lesson)
Korg Gadget Le for Mac (DAW music production software)
iZotope Ozone Elements (audio mastering plug-in software)

Korg minilogue XD Module Features:
4-voice hybrid analog/digital synthesizer module
2 VCOs plus digital multi-engine
Studio-grade digital effects: modulation effects, reverb, and delay
16-step Motion Sequencer with Keyboard mode
Micro tuning; Portamento knob
Voice Mode Depth, Tempo knobs
Joystick modifies different parameters for each program
Poly Chain function lets 2 minilogue XD units play as one eight-voice polyphonic synth
CV/Gate, Damper pedal inputs
1/4″ stereo out, headphone jacks
USB-to-Host
Included software bundle
More Info: Korg Minilogue XD Module