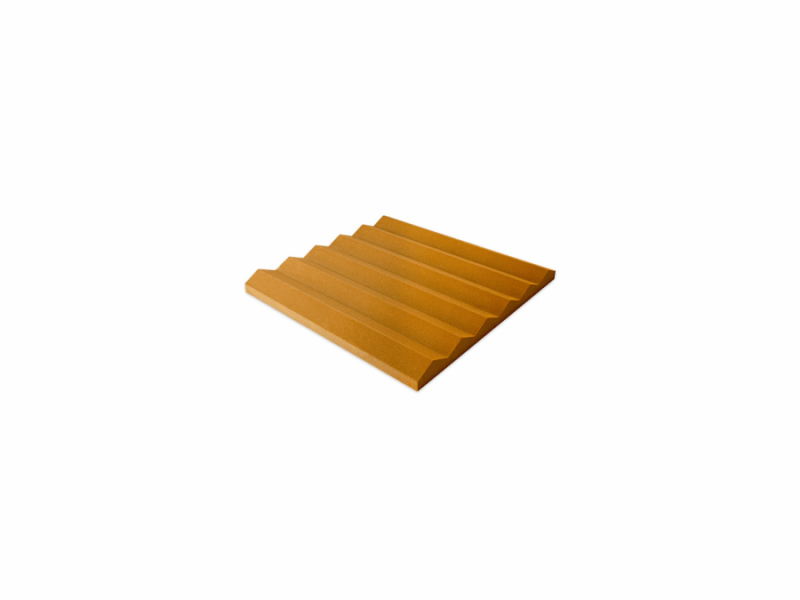 The EZ Suede Wedges answer your acoustical and aesthetic needs with their strong sound-absorbing performance, durability and suede appearance.
These acoustic panels are finished in suede appearance which offers an elegant finish, available in two standard colors.
These acoustic panels are ideal for home theaters, recording studios, and many more.
EZ Suede Wedges panels are used to reduce noise and control reverberation in a room.
Available in panels of 60 x 60 x 5 cm EZ Suede Wedges allow you create an effective treatment of the reverberation that is distinctly appropriate for your environment.
Material: Synthetic suede appearance over acoustic foam
Colours: Chocolate and Ochre
Product dimensions: 60 x 60 x 5 cm.Suggested for Installation: EZ Adhesive
Recording studio, home theater, commercial facilities, educational and multipurpose spaces.