Pretestība

9 Ohm

Krāsa

Caurspīdīga

Austiņu Tips

Closed Back

Austiņu Stils

In-Ear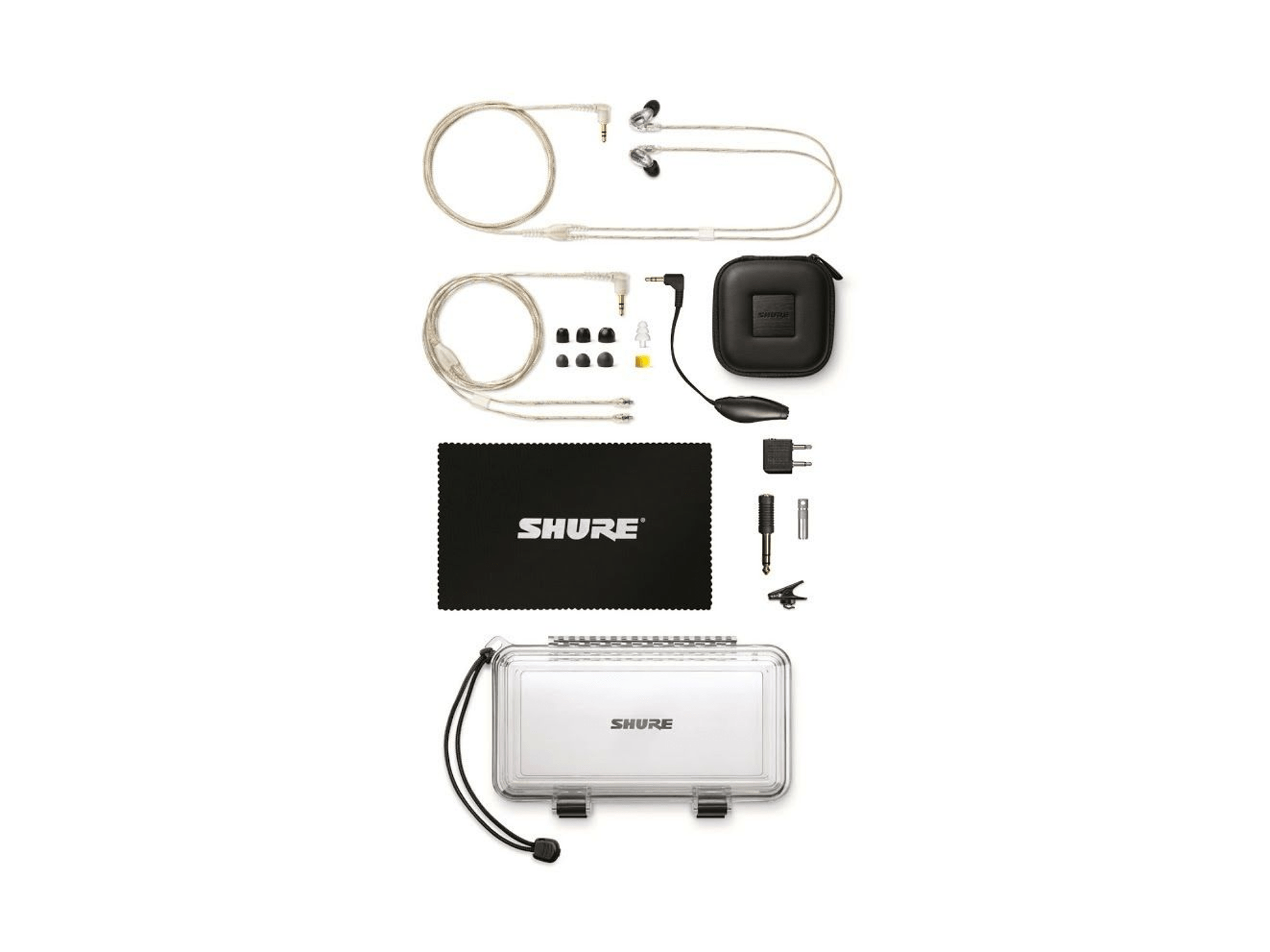 Quad Hi-Definition MicroDrivers: For extended high-end clarity and unparalleled low-end performance
Patented Earphone Design with Groundbreaking Low-Pass Filter: Provides previously unattainable deep low-end performance of a True Subwoofer without sacrificing clarity or detail
Customizable Frequency Response: Adjustable sound signatures available (including balanced, warm or bright) via changeable nozzle inserts and removable, metal nozzle
NOTE: Refer the User Manual and the User Guide before use.Sensitivity – 114 dB SPL/mW. Frequency Range – 15 Hz–20 kHz
Convert Shure SE846 Earphones to wireless with the new Bluetooth-Enabled Cable (RMCE-BT1). Sold separately.