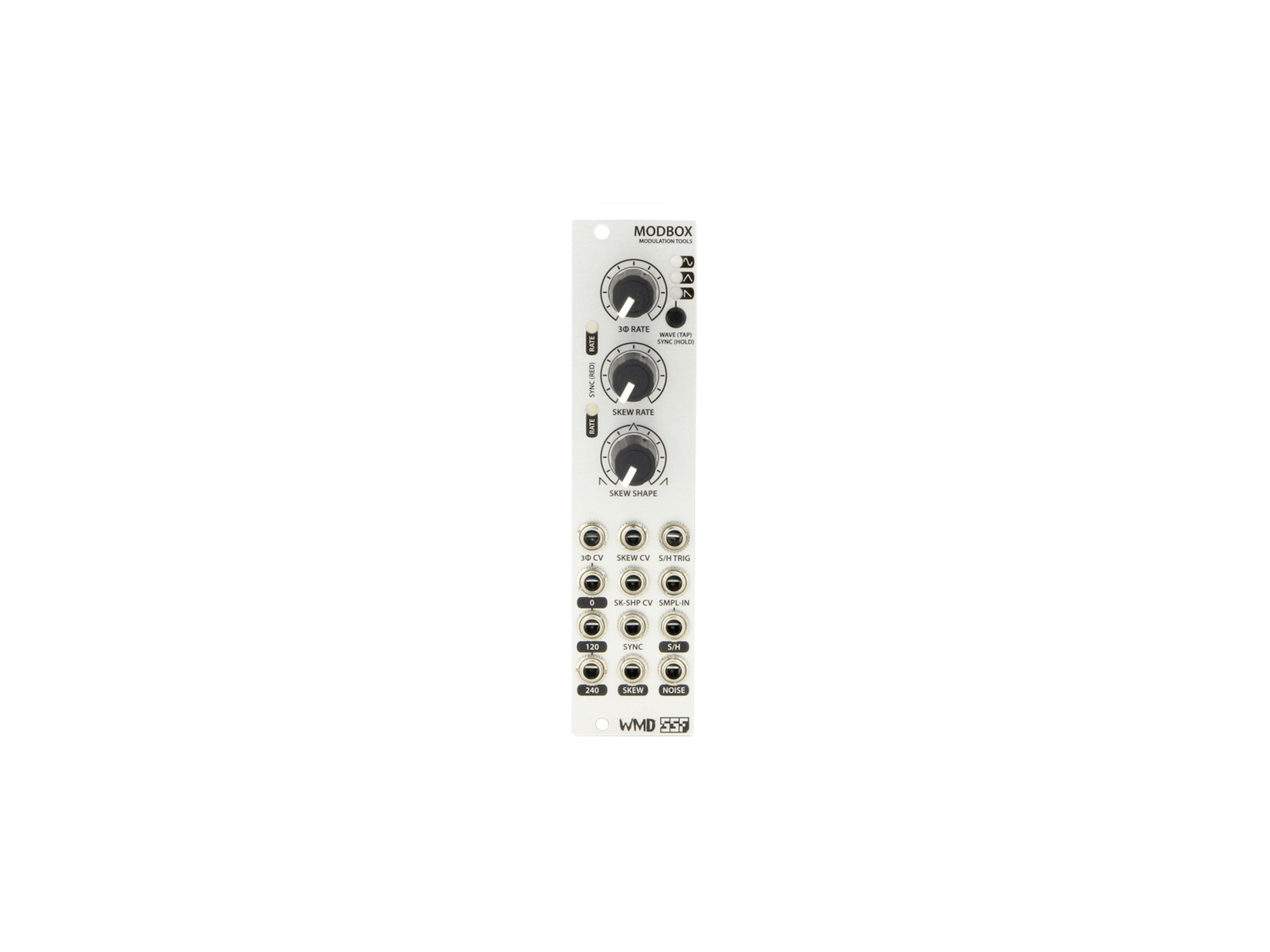 Two independent, clock syncable LFOs
Sample and hold circuit
White noise generator
Three phase LFO with 3 shapes and independent outputs for 0, 120, and 240 degrees out of phase.
Skewable LFO with three wave shapes controllable with knob or CV
Fast and easy syncing with external clocks
Only 6 hp.
Power: +12V = 175mA; -12V = 27mA
Size: 6HP
Depth: 40mm
Every WMD product is warranted for 12 months after purchase, but please contact us if you ever have problems. We will take care of you.
More Info: WMD / SSF Modbox