Krāsa

Sudraba

Sintezatora Tips

Analogs

HP Izmērs

8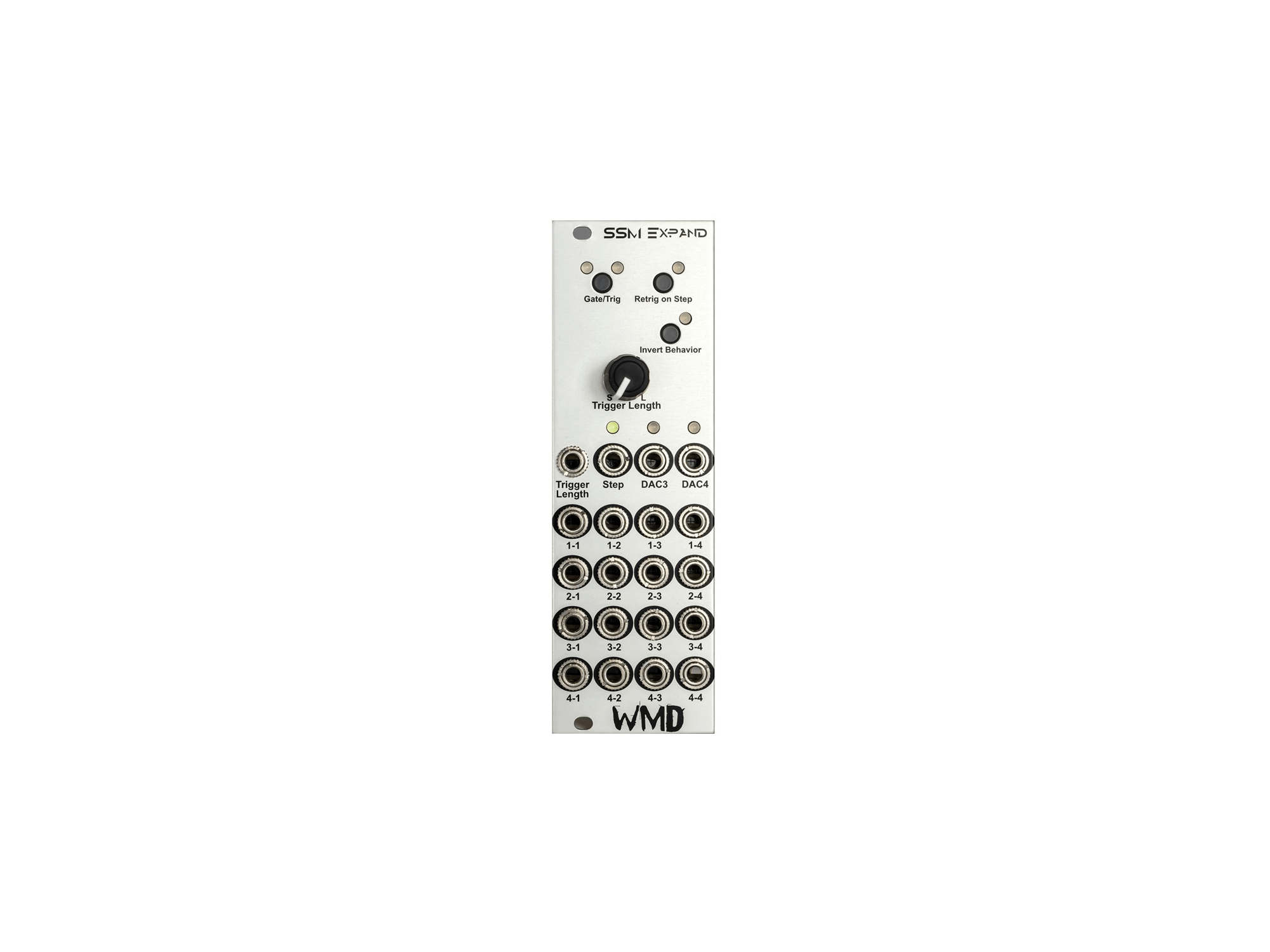 Gate/Trigger Outputs of Each Route
Gates Mirror Routing LEDs
Triggers Occur on Steps
Step Output For CV and Step/Reset
Retrigger Gates on Step Optional
Gate/Trig Behavior Invertable
CV and Knob for Trigger Length
Four Bit DAC Outputs for Outs 3/4
Skiffable PCB Design
Power: +12V = 40mA; -12V = 3mA
Voltage Levels: Input range +-10V. Output range +-10V. Step/Gate and Reset sense signals at 0.8V.
Operating Frequency: Max transition frequency is 26kHz. Pushing buttons at high clock speeds will slow the response as the buttons are debounced.
Compare Input: +-10V. Normaled to 0.5V.
Compliance: The SSM and Expand are RoHS and CE compliant.
Size: 8HP
Depth: 25mm with connectors
Every WMD product is warranted for 12 months after purchase, but please contact us if you ever have problems. We will take care of you.
More Info: WMD SSM Expand