Krāsa

Pelēka

Skaļruņa Izmērs

12''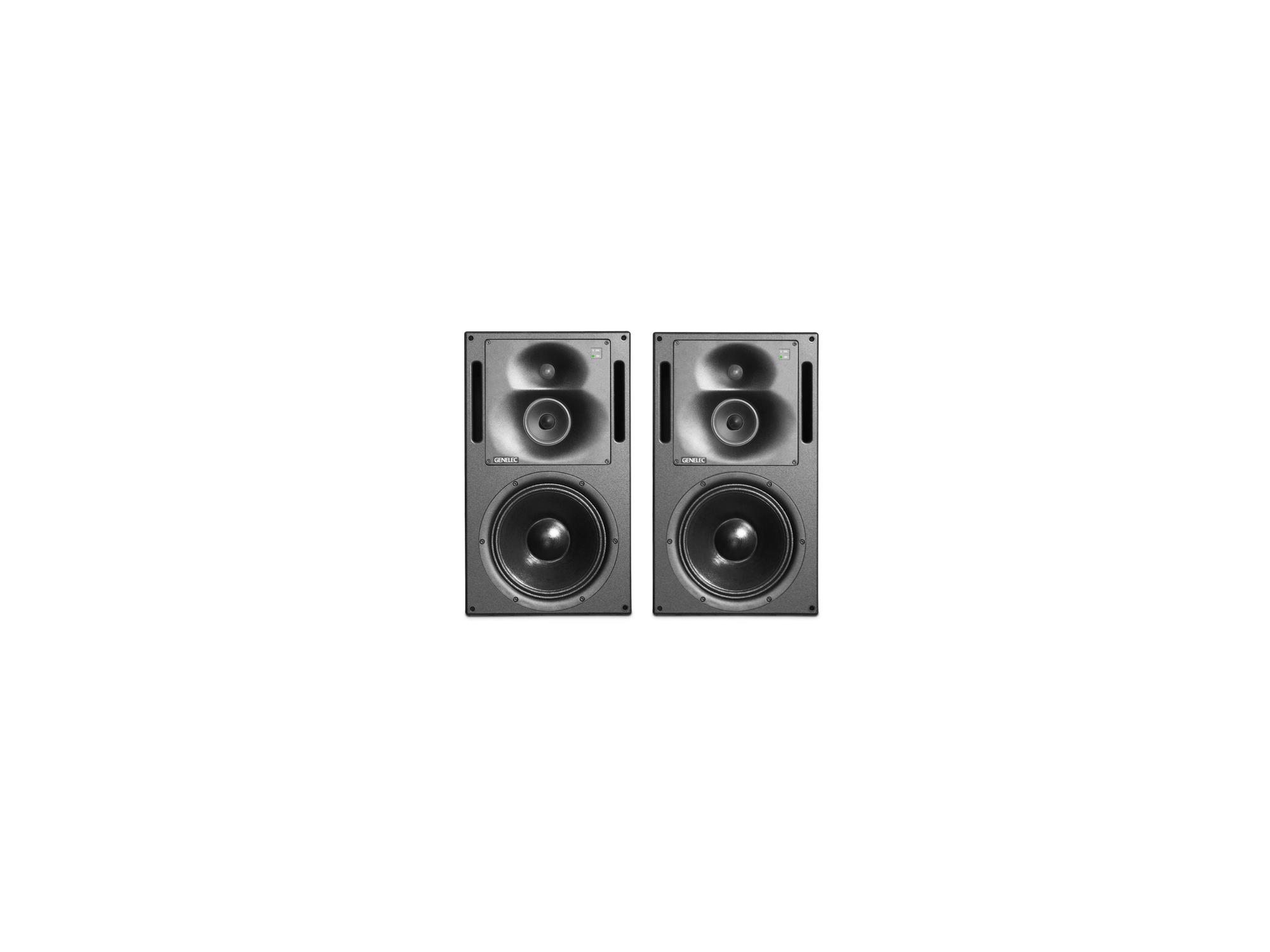 Uncover the inner details of your mix with a master of the modern studio, the tri-amplified, SAM™ equipped, 1237A.
Shaped by the experience of more than 35 years, yet loaded with the most advanced monitoring technology available, the 1237A follows the heritage of the classic 1037, and can be found flush-mounted into the walls of countless studios and facilities.
A 12 inch woofer, 5 inch midrange driver and 1 inch metal dome tweeter are powered by the rack-mountable RAM-L Remote Amplifier Module, while a large Directivity Control Waveguide (DCW™) ensures excellent on- and off-axis imaging. Engineering then meets cutting-edge sophistication with the addition of Smart Active Monitoring (SAM™). Genelec Loudspeaker Manager (GLM™) software allows for the fine adjustment of up to 30 individual Smart monitors and Smart subwoofers, while AutoCal™ compensates for detrimental room influences to perfectly calibrate your set-up for your listening environment.
The 1237A represents the very best of modern monitoring technology paired with decades of expertise.
Technical specifications
118 dB
32 Hz – 22 kHz (-6 dB)
± 2.5 dB (37 Hz – 20 kHz)
Woofer 12 inch + Midrange 5 inch + Tweeter 1 inch, metal dome + DCW™
Woofer 500 W + Midrange 250 W + Tweeter 200 W
H 680 x W 400 x D 380 mm, 26 3/4 x 15 3/4 x 15 inch
Enclosure: 42 kg / 93 lb + RAM-L: 6 kg / 13 lb
1 x XLR analog input, 1 x input / 1 x output XLR digital AES/EBU, 2 x RJ45 control network

More Info: Genelec 1237A (Pair)