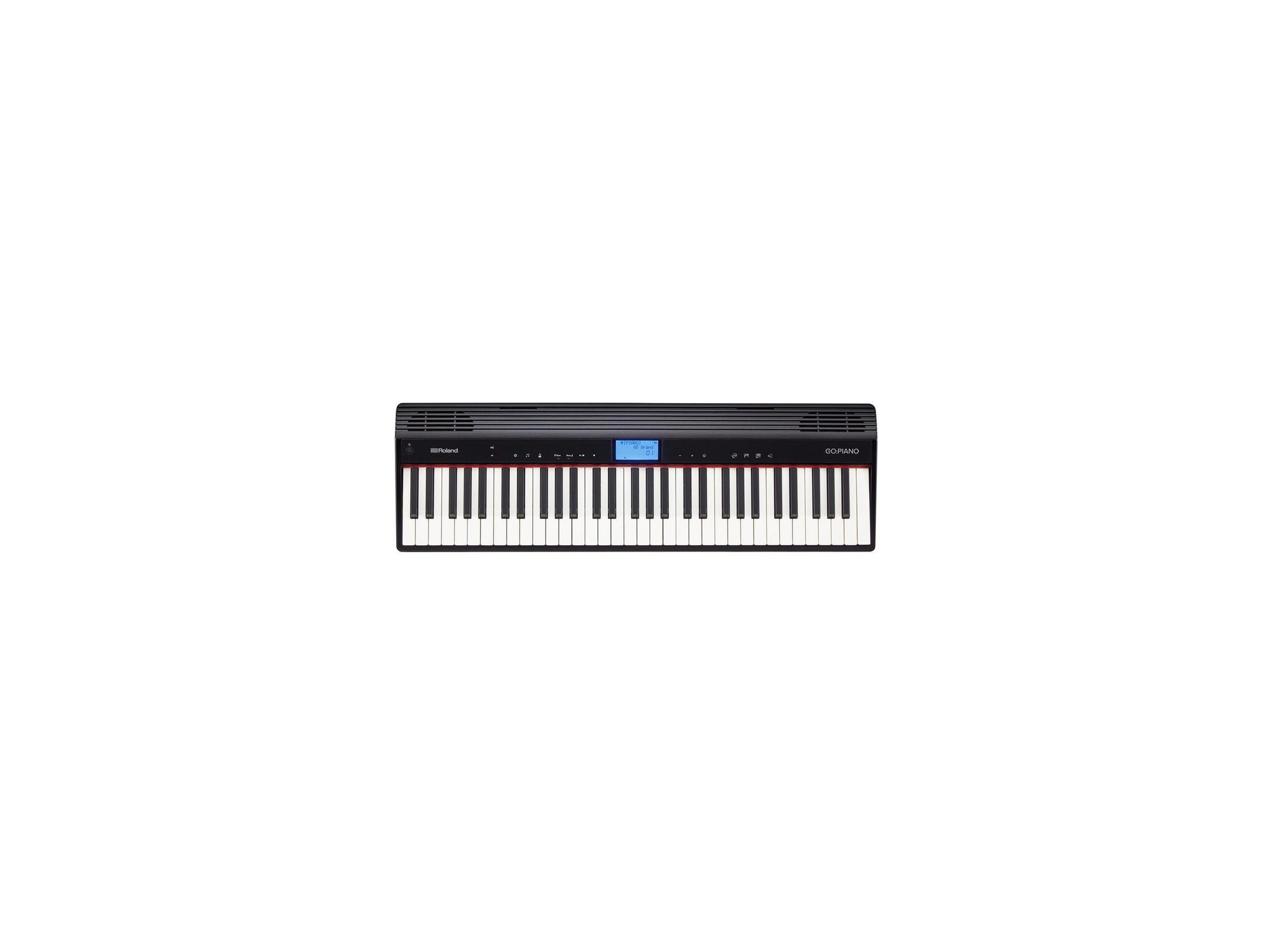 Enjoy Real Piano Performance with a Compact, Space-Saving Footprint
Not every home has a dedicated room for a full-size acoustic piano. But GO:PIANO's compact and lightweight design means you can enjoy your new passion in any setting. Simply place the keyboard where it suits you and turn on your smartphone, and you're ready to start playing without any setup hassles or tangles of wiring. Plus, to ensure you can practice when it suits you, GO:PIANO lets you plug in headphones to keep playing without disturbing others.
Make Music on the Move with Battery Power and a Wireless Smartphone Connection
A traditional acoustic piano ties you to one location. But with GO:PIANO and a smartphone, you're always ready to make music when inspiration strikes. With its compact design and battery-powered operation, GO:PIANO goes wherever you go, and allows you to either perform through speakers or practice with headphones. And with wireless connectivity to your smartphone, you can set up a quick learning session at any time and any place.
Enjoy Traditional Piano Feel with 61 Standard-Size Keys
It's frustrating to learn piano on a keyboard that doesn't feel like the real thing. Unlike typical portable keyboards that have lightweight synthesizer-type keys, GO:PIANO's 61 full-size keys provide playing feel and expressive touch inspired by the keyboards on acoustic grand pianos. This helps to support your developing technique and ensure a smooth transition if you choose to play a larger keyboard in the future. Even if you do, your GO:PIANO will continue to be a great portable piano for use around the house and while traveling.
Have you always wanted to learn the piano, but don't know how to get started? Roland's GO:PIANO is a complete piano learning solution, allowing you to turn the dream into reality. The affordable GO:PIANO is a top-quality portable piano that makes learning easy and fun. It features authentic sound derived from Roland's premium home pianos and Bluetooth for wireless connection to music education apps on your favorite mobile devices. Adding in built-in speakers, convenient practice features, and more, GO:PIANO is the perfect companion for starting your piano-playing journey.
Premium piano performance in a compact and affordable instrument
61-note keyboard with standard full-size keys and authentic touch response
Features Roland's acclaimed piano sounds with 128-voice polyphony
Also includes electric pianos, organs, and other sounds for exploring different styles
Bluetooth audio/MIDI support for connecting with your smartphone or tablet
Play anytime with built-in speakers or headphones
Metronome, transpose, and recording features support daily practice
Lightweight, travel-ready, and runs on batteries
More Info: Roland GO:PIANO