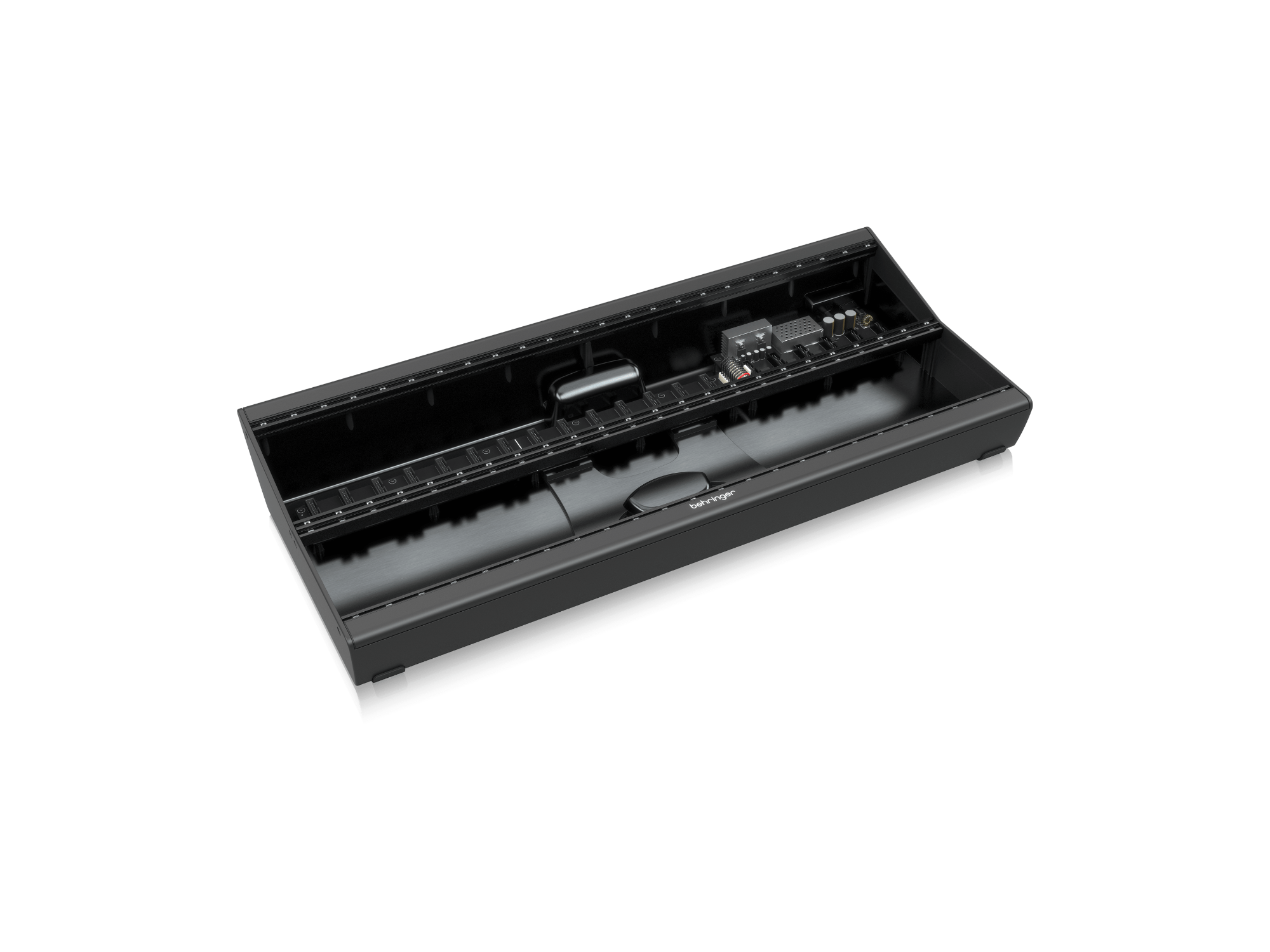 Eurorack Series EURORACK GO
The EURORACK GO was engineered specifically to protect your favorite synthesizer modules and similar 3U electronics. With 2 rows of 140 HP useable mounting space (for a total of 280 HP), the rugged aluminum chassis features 96 sliding nuts for ultra-easy positioning of your precious gear. In the studio or on the road, the EURORACK GO is the ideal way to protect your rig – wherever the gig takes you…
Massive Power Supply
One of the features that separates EURORACK GO from competing products is the massive, ultra-low noise power supply. The auto-ranging universal switch-mode supply works anywhere in the world and uses 32 keyed power connectors to protect your valuable modules from accidental reverse power hookup.
At Home in the Studio, Ready for the Road
Designed for rugged reliability, the all-aluminum chassis houses an adjustable support plus oversized rubber feet to provide 0-50° setup capability and ensures rock-solid stability for use on a wide range of surfaces.