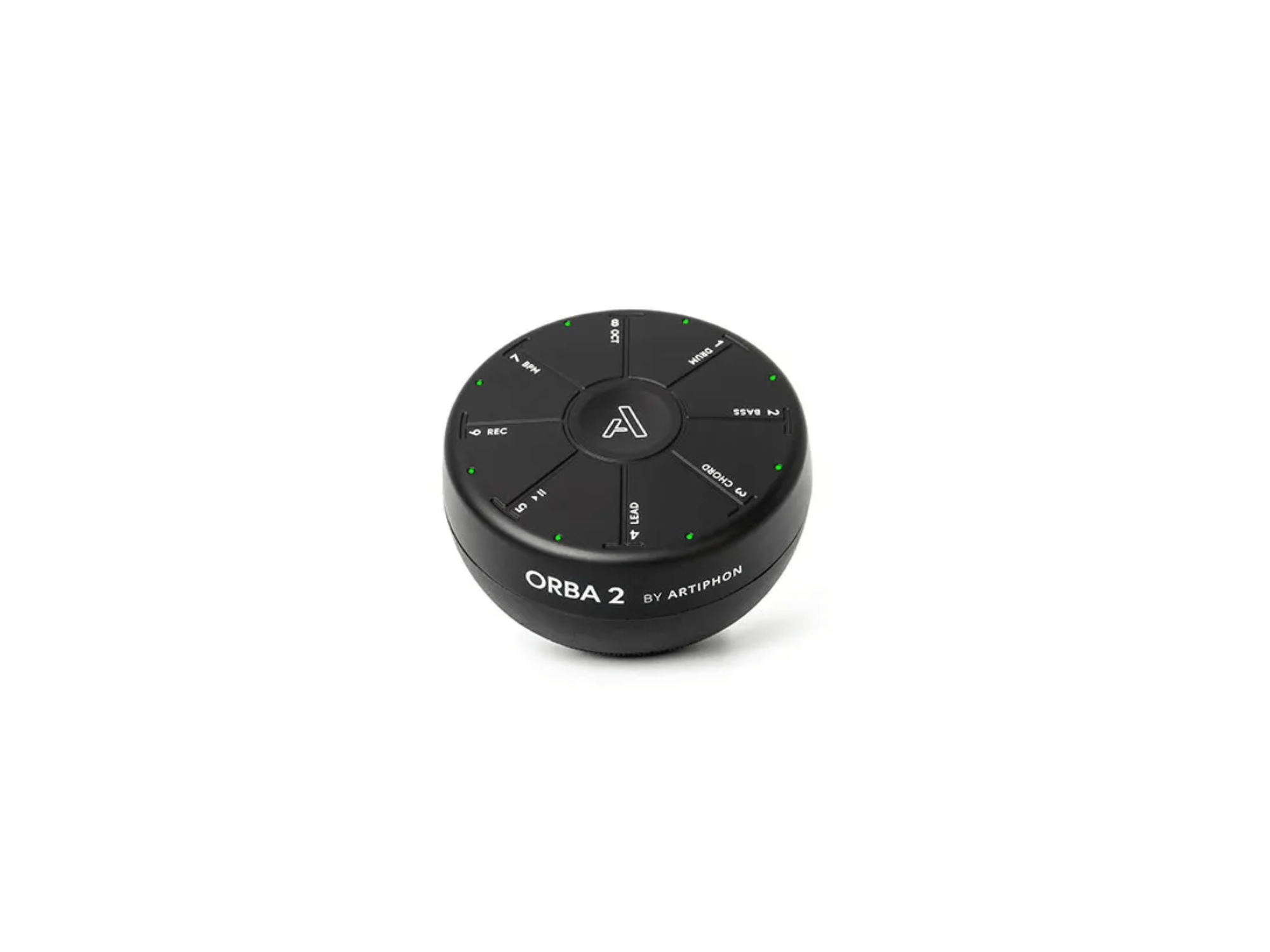 Orba 2 is an upgraded version of the original with more memory and a new sample-based audio engine, all packed into the same, handheld enclosure.
You still have the same playable feel and original synth engine found in the first Orba, but with the Orba 2 you can now sample your own instruments or use the sample-based presets letting you play strings, pianos, and much more. Orba 2 also features an expanded looper with up to 5 minutes of looping time.
Connect to companion software, including mobile app, for expanded possibilities. You still get the same features as the original including MIDI over Bluetooth and USB-C, as well built-in gyroscope and accelerometer for interacting with your sounds. The Orba 2 from Artiphon has made a great portable music maker even better.
MIDI instrument and controller
On-board synthesizer engine with sample playback
Load and record your own samples
Up to 5m looper
MIDI over USB-C and Bluetooth
On-board speaker and headphone port
Accelerometer and gyroscope
Touch sensitive pads
Multicolor LEDs
Companion app
More information – Artiphon