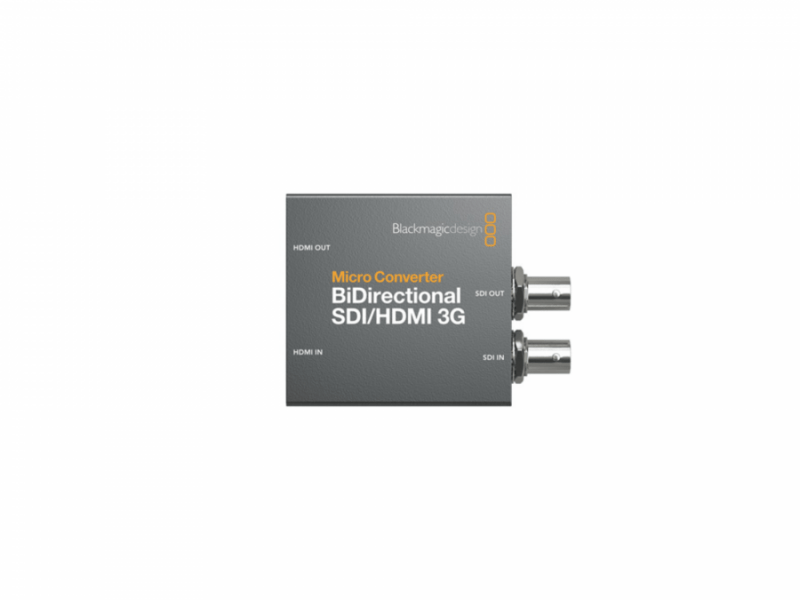 Description
Get the world's smallest bidirectional broadcast quality converter! Convert SDI to HDMI and at the same time HDMI to SDI, even in different formats! Plus it supports camera control protocol conversion, so you can use Blackmagic Pocket Cinema Cameras with professional SDI live production switchers!
 
Connections
SDI Video Inputs
1 x SD, HD or 3G-SDI.
SDI Video Outputs
Automatically matches the HDMI video input.
HDMI Video Inputs
HDMI Type A in.
HDMI Outputs
HDMI Type A out.
Multi Rate Support
Auto detection of SD or HD.
Updates, Configurations and Power
USB Type‑C.
Reclocking
Yes
 
 
 
Physical Specifications
 
 
 
More info, https://www.blackmagicdesign.com/products/microconverters