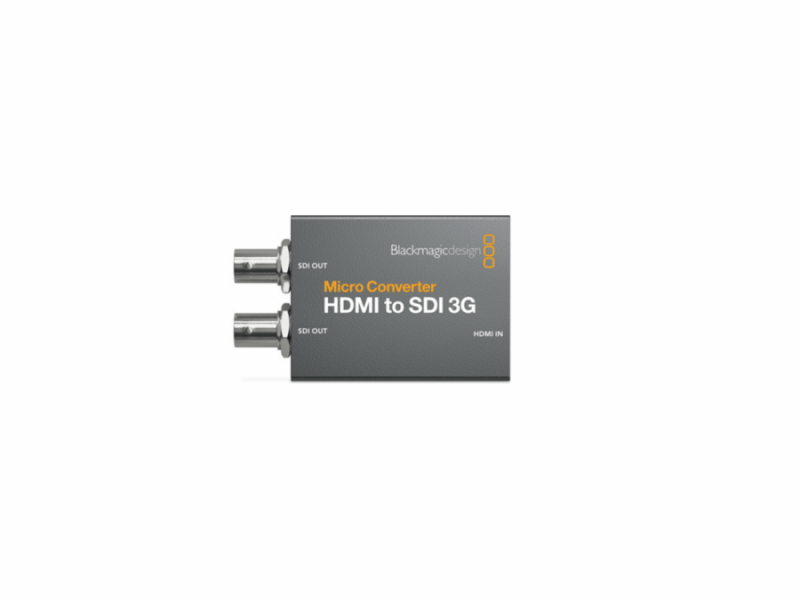 Description
This model is perfect for connecting HDMI cameras and computers to professional SDI equipment! You get two 3G-SDI outputs which can be set to level A or level B formats. Unlike cheap converters, it even supports feature film video formats including 1080p24, 1080p47.95 and 1080p48.
SDI Video Outputs
2 x SD, HD or 3G‑SDI.
Automatically matches the HDMI input.
HDMI Video Inputs
HDMI Type A in.
Multi Rate Support
Auto detection of SD or HD.
Updates, Configurations and Power
USB Type‑C.
Reclocking
Yes
 
 
Physical Specifications
 
 
More info, https://www.blackmagicdesign.com/products/microconverters