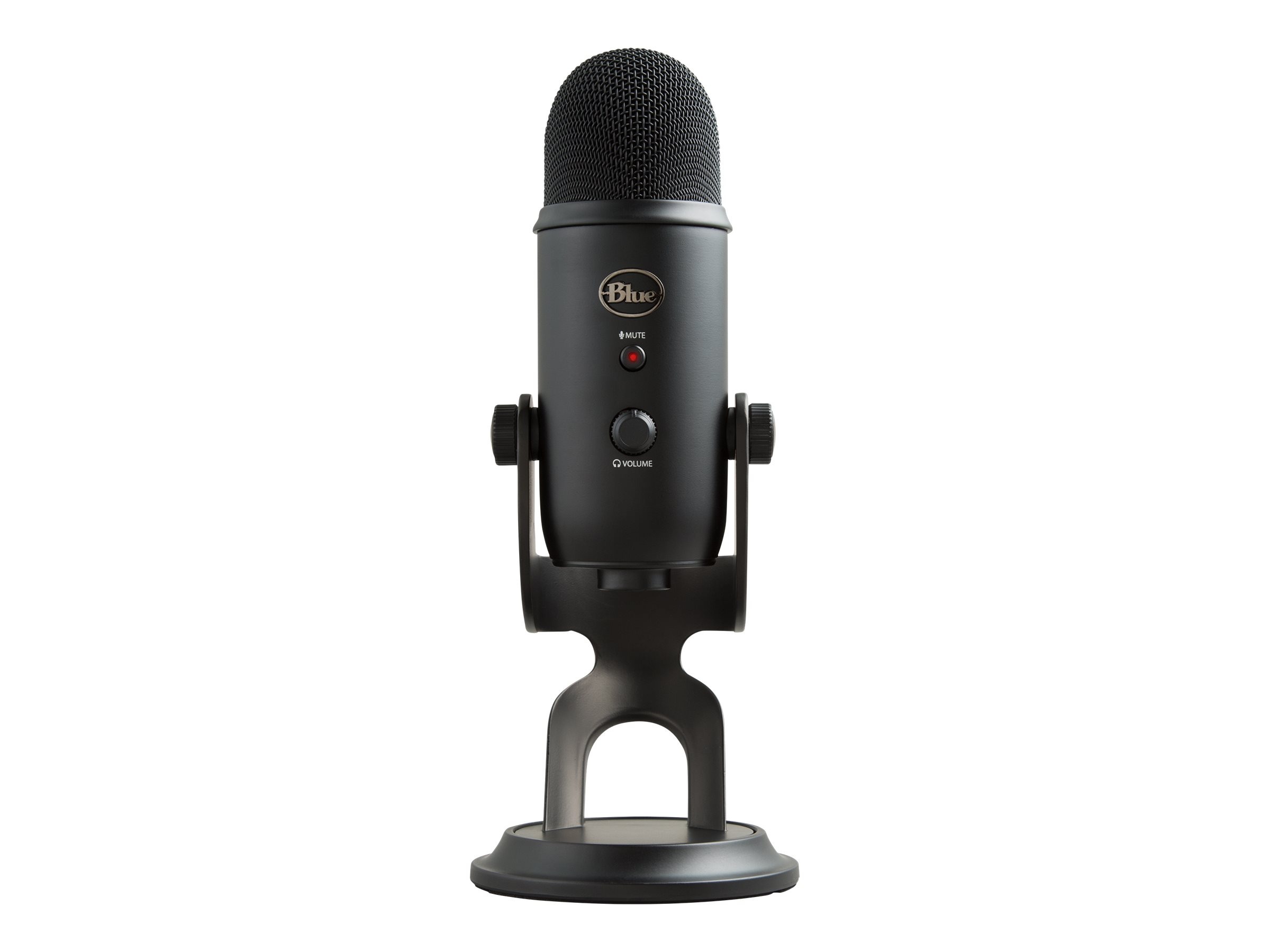 Pateicoties BLU patentētajai trīs kapsulu tehnoloģijai, Yeti kondensatora mikrofoni ar leģendāru vieglumu rada studijas kvalitātes ierakstus. Četri mikrofona darbības režīmi piedāvā neticamu elastību, lai jūs varētu ierakstīt vokālu mūzikai, podkāstiem, Twitch straumēšanai, YouTube videoklipiem vai pat kriptozooloģijas lekcijām. Neatkarīgi no tā, vai ierakstāt mājās, ceļā vai Himalajos, Yeti palīdz izveidot studijas kvalitātes ierakstus katrā izmantošanas reizē.
Thanks to BLU proprietary tri-capsule technology, Yeti condenser microphones produce pristine, studio-quality recordings with legendary ease. And four different pattern settings offer incredible flexibility so you can record vocals for music, podcasts, Twitch streaming, YouTube videos, or even cryptozoology lectures in ways that would normally require multiple microphones. Whether you're recording at home, on the road, or in the Himalayas, Yeti helps you produce studio-quality recordings every time.
At glance:
Tube – No

Switchable Polar Pattern – Yes

Omnidirectional – Yes

Cardioid – Yes

Figure-8 – No

Low Cut – No

Pad – No

Shock mount included – No

USB Microphone – Yes
For further information on this product please visit manufacturers website.