Krāsa

Sudraba

HP Izmērs

62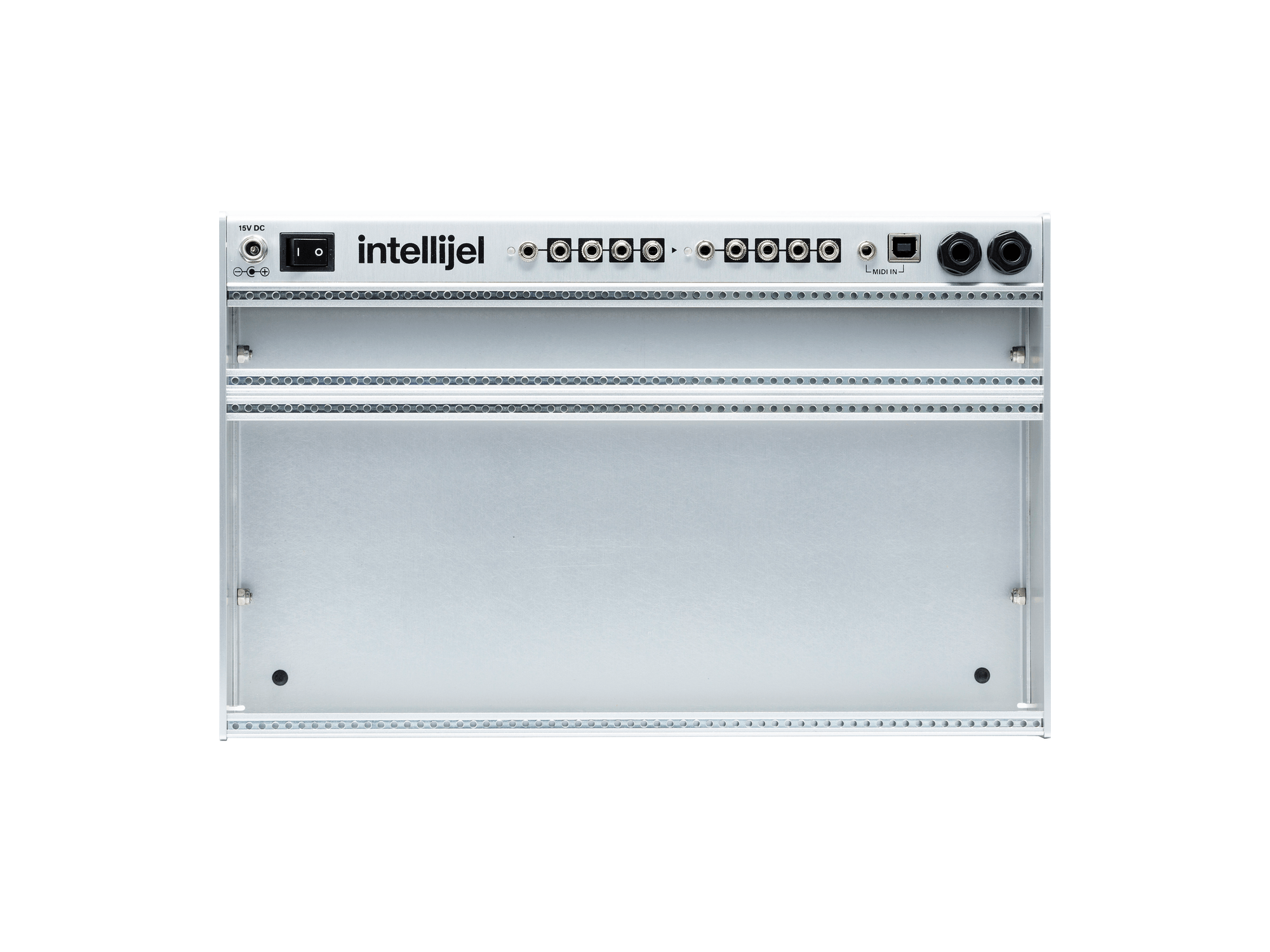 Features
One 62 hp row (3U) of Eurorack module space.
One 62 hp row for Intellijel 1U modules.
Built in Dual Buff Mult.
Expansion Jacks for MIDI and balanced Audio.
Threaded M3 strips for mounting modules.
Available with either the high spec 30 Watt power supply capable of powering up to 12 modules with +12 V output at 1200 mA, -12 V output at 1200 mA and +5 V output at 500 mA.
Construction
Anodized aluminum.
Rubber feet to protect your desktop.
Rear mounted power supply for maximum module depth
Utilities panel
Dual Buff Mult.
Two 1/4″ audio jacks that can be connected to the Stereo Line Out 1U, Pedal I/O 1Uor Mixup.
TRS MIDI Input that can be connected to µMIDI 1U.
USB port that connects to the µMIDI 1U and other future modules.
Rocker switch and barrel plug for power entry.
Includes
Meanwell AC/DC adapter
3FT North American IEC power cable
⅛" TRS to 5-Pin Din Midi Adaptor
Specs + Downloads
62 HP
324.4mm x 204.4mm x 51.3mm
1.36 kg w/ AC Adaptor
Palette PSU
+12V output at 1.2A
-12V output at 1.2A
+5V output at 500mA
Module Depth
45.5mm (37.4mm at each 1HP edge)
More Info: Intellijel 4U Palette Eurorack Case