Krāsa

Melna

Skaļruņa Izmērs

8''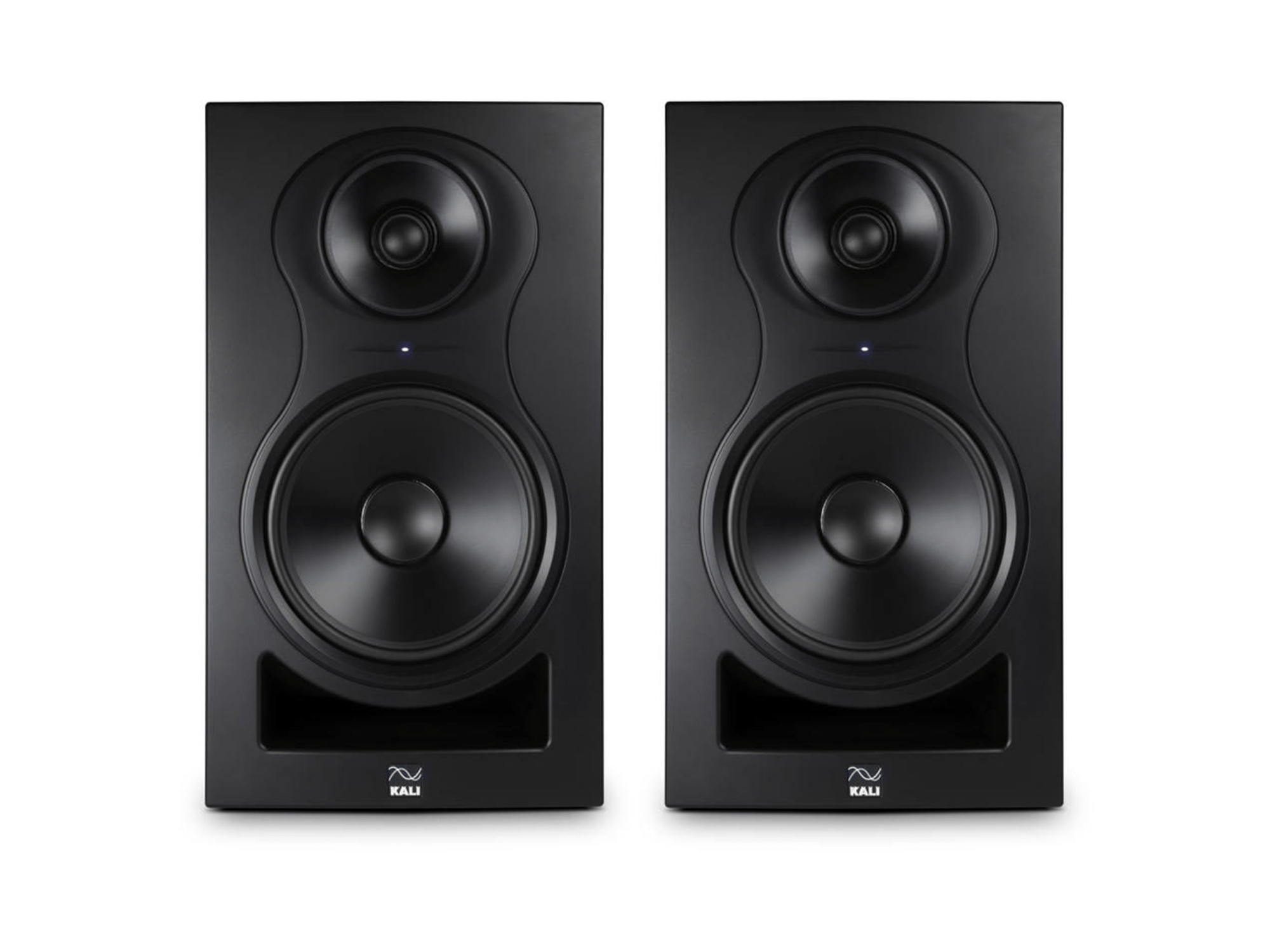 Performance
Power. Detail. Soundstage.
The IN-8 Studio Monitor is a speaker like no other. Using the same woofer and tweeter from Kali's celebrated LP-8, the IN-8 adds a midrange driver that surrounds the tweeter, and acts as its waveguide.
In doing so, both the tweeter and the woofer are unburdened; with a smaller workload, they are able to play more clearly and with less distortion.
The coaxial nature of the midrange and tweeter make the IN-8 an acoustic point source. Off-axis lobing is thereby eliminated, resulting in a stereo soundstage that presents the listener with a hyper-realistic level of detail.
All of this means that the IN-8 is extremely accurate and easy to mix on, and that mixes made on the IN-8 will transfer wonderfully to other systems.
Co-Axial Midrange and Tweeter
A three-way with impeccable imaging.
8-Inch Woofer
Powerful, clean bass. Crossed over at 330 Hz to make the IN-8 an acoustic point source.
Low Noise Port Tube
Precisely engineered using airflow simulations for powerful bass without port noise.
IMAGING CLARITY EASE OF USE
We know. We keep harping on about the "hyper-realistic" imaging of the IN-8. What does that mean?
When you listen to a stereo set of speakers, you're hearing information about where instruments and players were placed when the material was recorded. Even with purely digital material, producers can manipulate physical locations of elements in the mix, and you will hear these on a stereo recording.
Not only does this allow producers to create interesting spatial effects, but it means that you can work faster and with more confidence. An accurate soundstage lets you "see" each element of the mix in front of you, so you can hear exactly what happens when you make changes.
2-way systems with good waveguides, like Kali's LP-6 and LP-8, do a good job at conveying this spatial information. However, because the tweeter and woofer on those speakers (and most studio monitors!) are separate, this information gets lost in the space immediately above and below the speaker. This means that at the listening position, you're not hearing the full stereo picture.
The IN-8 solves this problem. The tweeter and midrange share an acoustic center, and the woofer is crossed over at 330 Hz, so the distance between the woofer and midrange is well under a quarter wavelength at the crossover point. This means that the IN-8 is acoustically a point source. As such, it has the same excellent directivity that the LP-6 and LP-8 have at their sides in a full 360 degrees around the speaker. You're hearing all of the spatial information at the listening position, so the soundstage that you hear will have every detail that's present in the mix.
Specifications
| | |
| --- | --- |
| Powered: | Yes |
| Amp Class: | D |
| Power Config: | Tri-Amped |
| LF Power: | 60 W |
| Mid-Range Power: | 40 W |
| HF Power: | 40 W |
| Total Power: | 140 W |
| LF Driver: | 8″ Poly-Coated Paper |
| Mid-Range Driver: | 4″ Optimized Profile Poly-Coated Paper |
| HF Driver: | 1-Inch Textile Dome |
| Freq. Response (-10 dB): | 37 Hz – 25 kHz |
| Freq. Range (±3 dB): | 45 Hz – 21 kHz |
| LF to Mid-Range Crossover: | 330 Hz |
| Mid-Range to HF Crossover: | 3000 Hz |
| Listening Distance: | 2.8 Meters |
| Max SPL: | 114 dB |
More Info: