Krāsa

Melna

Taustiņu Skaits

49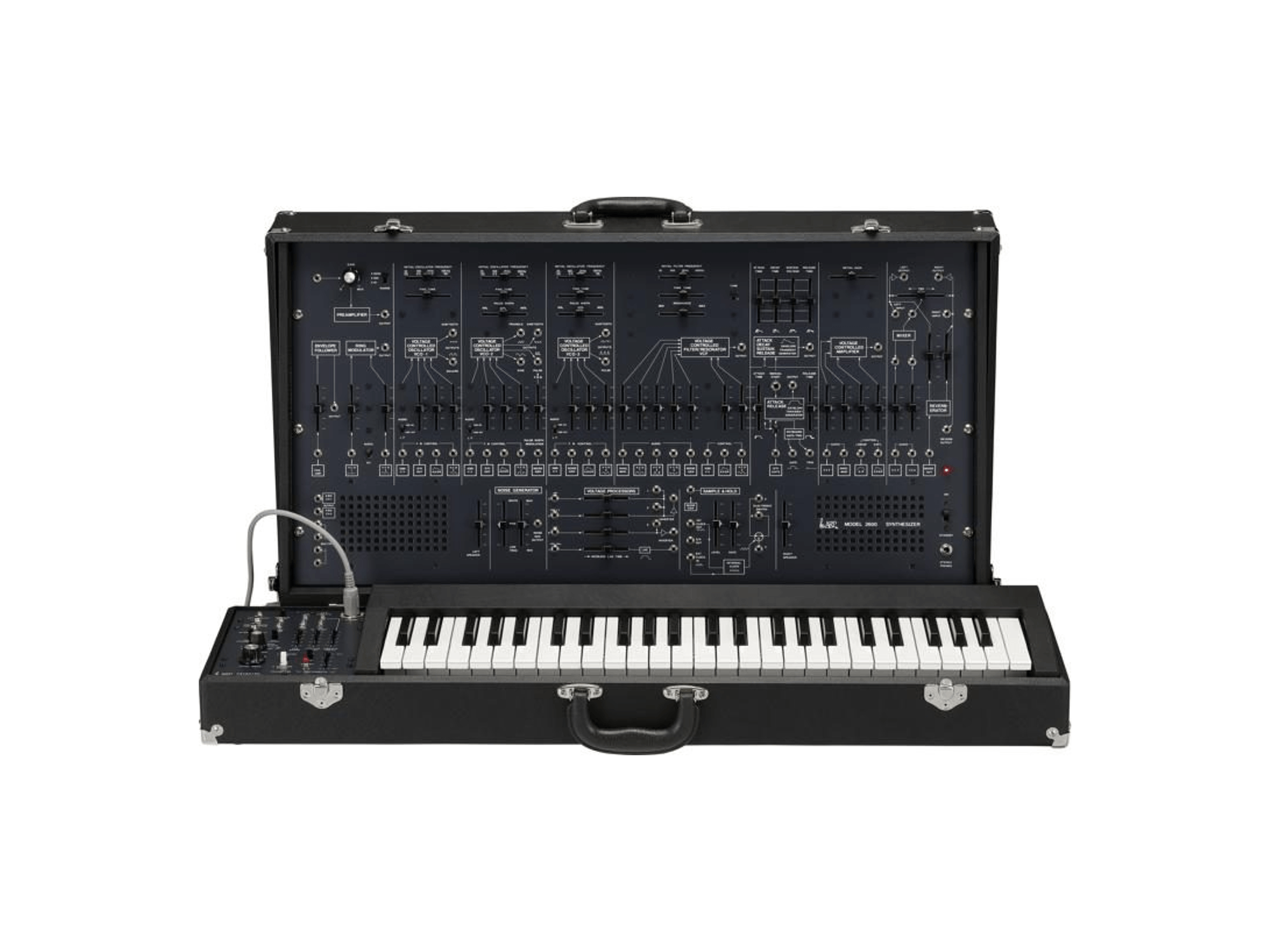 The Legendary ARP 2600 Is Back!
The first batch arrived in mid-2020, when it cost 4000.00 euros and after 2 years price in the market was 10,000 euros.
It's your unique chance to buy an iconic synth as an investment in the future!
ONLY 1PCS AVAILABLE IN BALTICS!
The ARP 2600, built between 1971 and 1980, was a legendary analog synthesizer. Now it's back — for a limited time! Combining the massive sound-shaping capabilities of modular patch-point architecture with the immediacy and user-friendliness of normalled signal paths, the semi-modular 2600 delivered the perfect blend of power, portability, and ease of use. Today's ARP 2600 includes modern upgrades such as USB and MIDI DIN connections, XLR audio outputs, and the upgraded ARP 3620 duophonic keyboard with an added arpeggiator/sequencer. This ARP 2600 is a very limited edition, so if you have ever wanted to get your hands on this iconic synth, don't hesitate — reserve your ARP 2600 at T Studio today!
Faithful limited edition of the iconic synth with modern updates
Normalled signal flow with patch points
3 stable, versatile audio oscillators with 5 waveforms and LFO functionality
Pulse Width Modulation (PWM) option on oscillator 2
Analog FM (Frequency Modulation) capability
Noise Generator with White, Pink, and Low-Frequency options
4-pole filter with switchable early/late-period 2600 response
2 Envelope Generators with Gate and Trigger outputs
Internal Spring Reverb unit
Onboard stereo speakers
Ring Modulation, lag and voltage processors
Envelope Follower; clock-able Switch
Sample & Hold module
Aux Mixer, Signal inverters
Preamp input for processing external audio sources
Upgraded 3620 duophonic keyboard with aftertouch and LFO
Pitch Bend knob; 2-octave up/down Transpose switch
Flexible modern Arpeggiator for custom pattern sequence/playback
Portamento; Interval Latch
MIDI DIN I/O/T; MIDI-over-USB
L/R low-impedance XLR outputs
Headphone output jack
3 footswitch jacks
Includes custom hardshell case with casters and separate compartments for synth, keyboard, and cables
More Info: ARP 2600