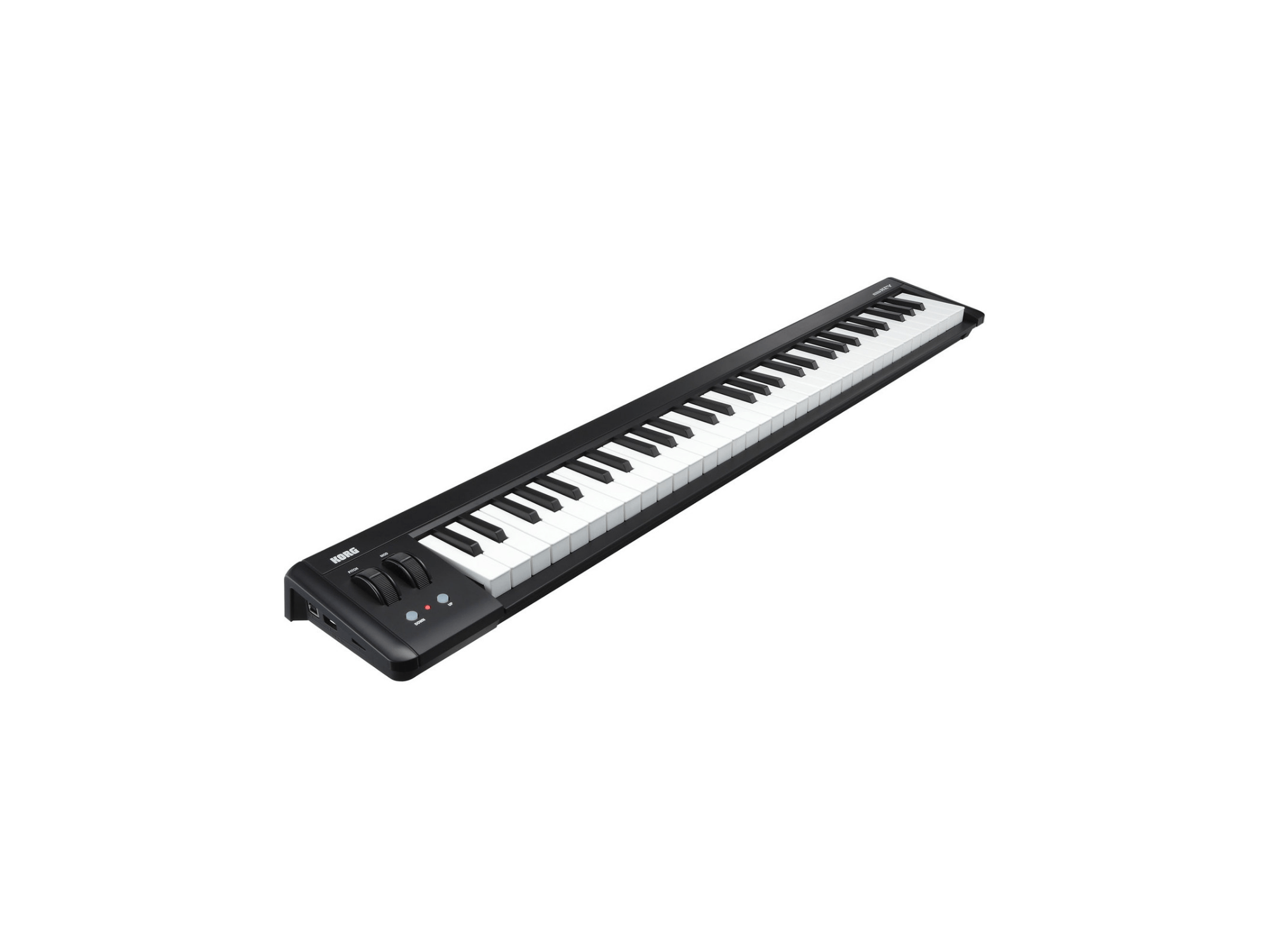 The microKEY is a compact USB MIDI keyboard that's ideal for the musician who wants to assemble a convenient and compact music production system. All models feature the acclaimed velocity-sensitive Natural Touch mini-keyboard found on instruments such as the microKORG XL+ and microARRANGER.
Slim, Portable, and Ready to Play
Korg's microKEY2 MIDI controller keyboard embodies elegant simplicity, putting basic functionality over frills to provide you with an excellently playable set of keys wherever you need them. This microKEY2 features 61 keys, providing you with an extended playing range, while remaining slim enough and light enough to travel well. Dedicated pitch and mod wheels are also handy. Our customers and the keyboardists here at Sweetwater both appreciate the added portability of the second-generation microKEY line, which can now be powered right from your iPad or iPhone, and the addition of a damper pedal input is a nice touch. Top it off with a nice software package, including titles from Korg, UVI, AAS, Propellerhead, and Ableton, and you can't go wrong with a microKEY2.
Korg microKEY2 61-key MIDI Controller Keyboard Features:
61 Natural Touch mini keys let you play comfortably across 6 octaves
Velocity-sensing keybed makes it easy to add natural expression to your performances
Full set of hands-on controls includes a pitch wheel, a mod wheel, and octave selection
Core MIDI compatibility provides plug-and-play compatibility with any Mac computer or iOS mobile device
USB provides all the power you need, even when connected to your iPhone or iPad
Plug in an optional sustain pedal (not included) for damper control
Includes USB cable and software from Korg, UVI, AAS, Propellerhead, and Ableton
More info, https://www.korg.com/us/products/computergear/microkey/