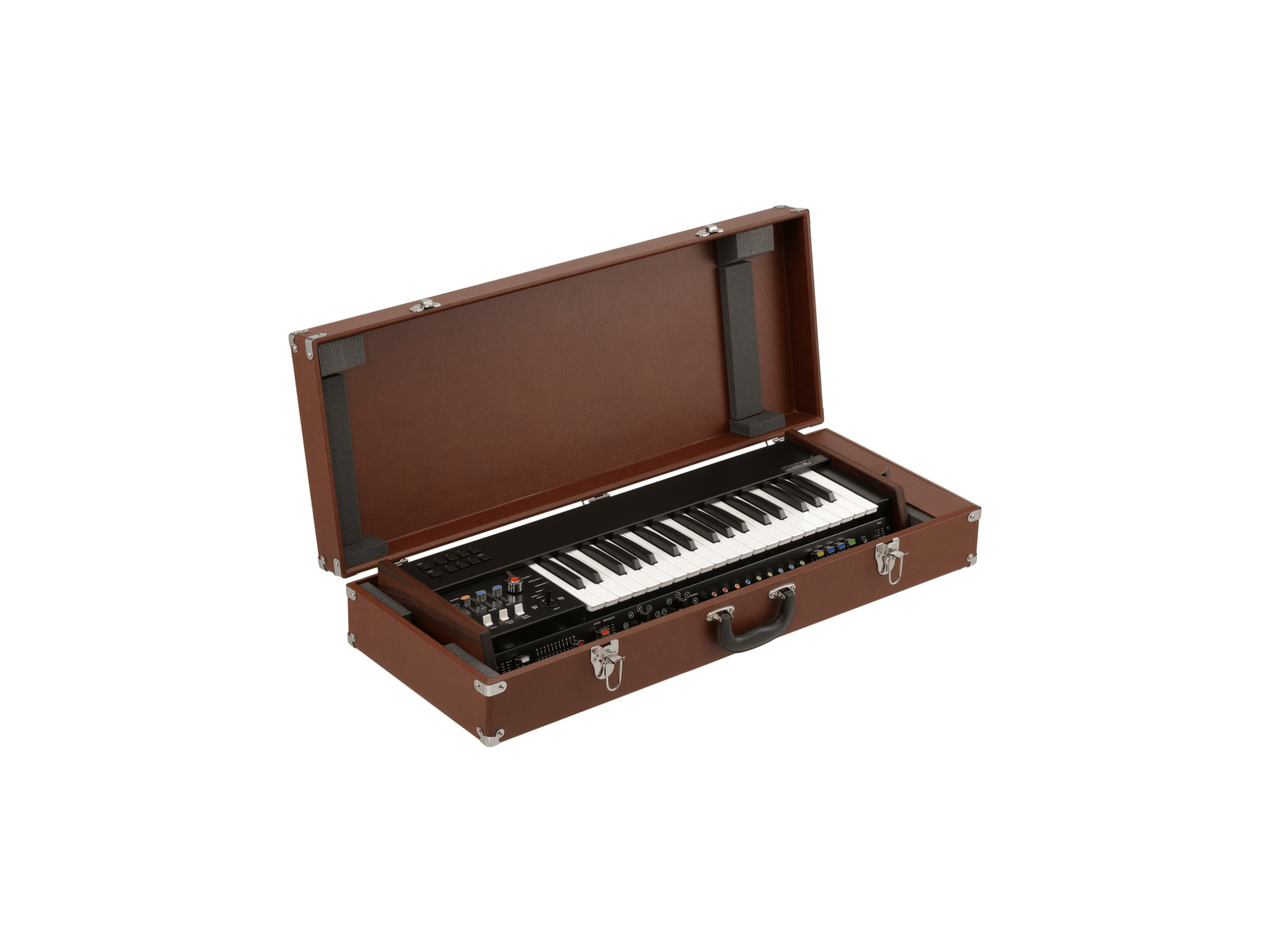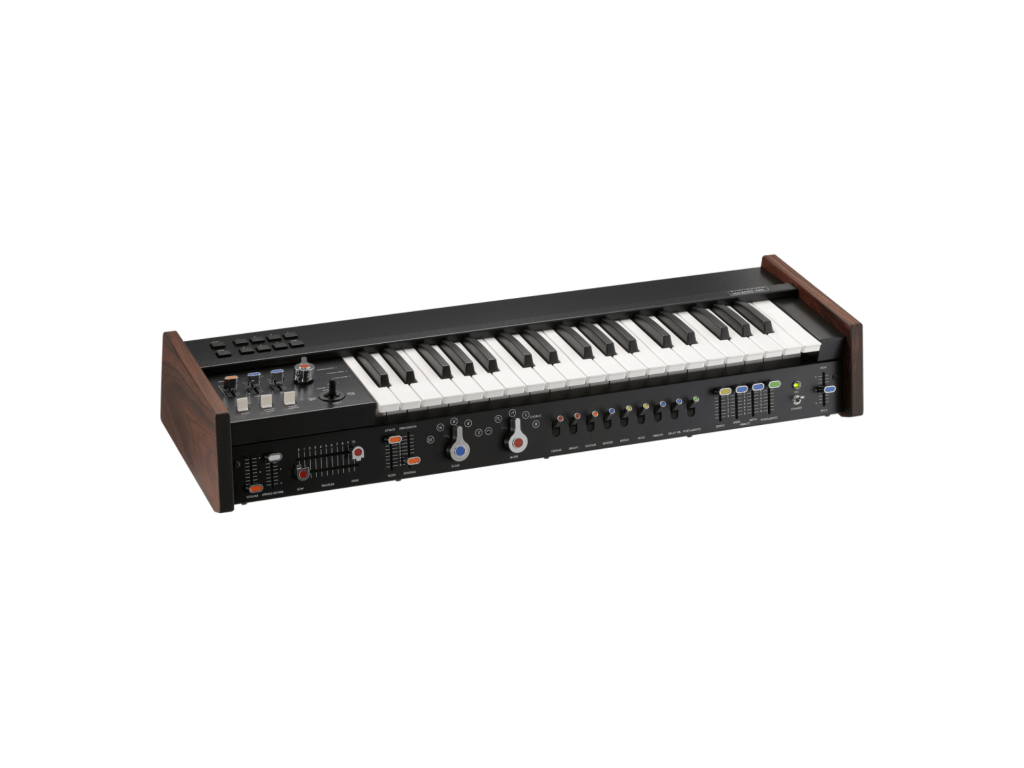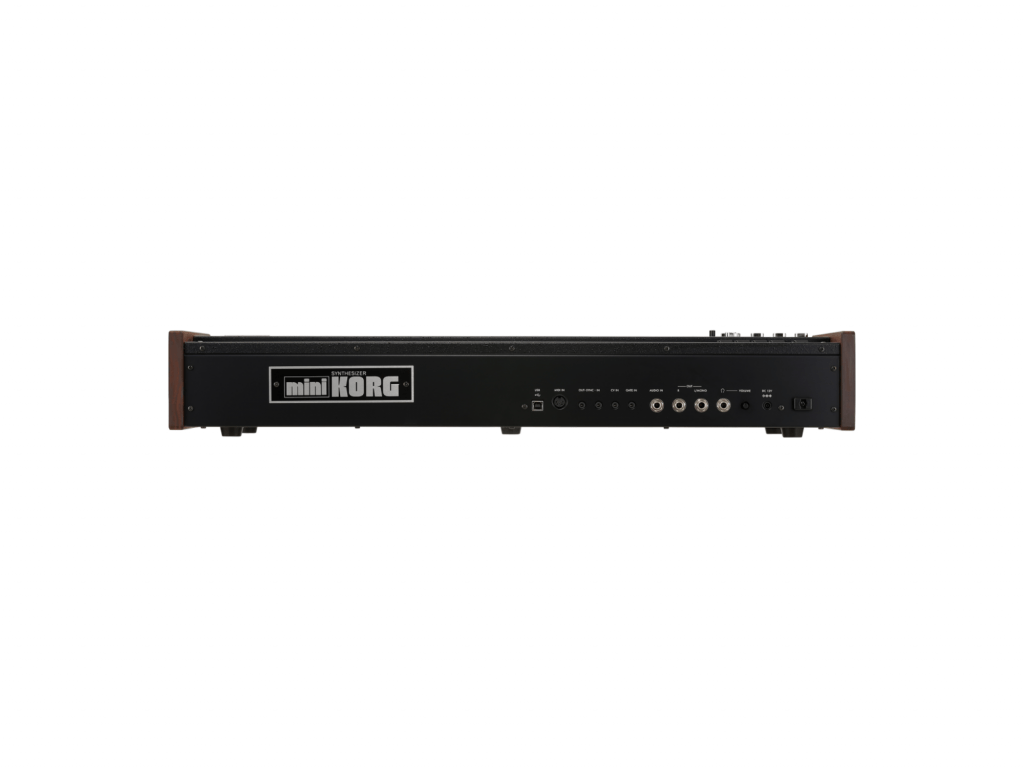 Ekskluzīvi T-Studio!
KORG launched their first monophonic synth, miniKORG 700, in 1973 and upgraded it one year later to the miniKORG 700S. This model returns in a new, modern, guise that preserves the originals unique voicing and delivers current-day functionality to create a timeless design. A true synth staple, whose sound was the basis for Korg's more recent creations such as the Prologue and the Minilogue.
Fat and dense are just two ways to describe the sonic characteristics of the 700FS. Craft thick bass lines and punchy leads with the classic Korg voice. The original effects, the Bender, Traveller and Expander, are still present and optimised for a modern user, side by side with new spring reverb, a joystick for pitch bend and modulation, aftertouch, an arpeggiator and all the inputs you need to integrate it into your system.
KORG 1973. gadā laida klajā savu pirmo monofonisko sintezatoru miniKORG 700 un gadu vēlāk to uzlaboja līdz miniKORG 700S. Šis modelis atgriežas jaunā, mūsdienīgā veidolā, kas saglabā oriģinālo unikālo balsi un nodrošina mūsdienu funkcionalitāti, lai radītu mūžīgu dizainu. Īsts sintezatoru štāpeļšķiedrām, kuru skanējums bija par pamatu jaunākajiem Korga radītajiem darbiem, tādiem kā Prologs un Minilogs. Tauki un blīvi ir tikai divi veidi, kā aprakstīt 700FS skaņas īpašības. Izveidojiet biezas basa līnijas un perfektus vadus ar klasisko Korg balsi. Oriģinālie efekti – Bender, Traveler un Expander – joprojām ir pieejami un optimizēti mūsdienu lietotājam, līdzās jaunam atsperes reverbam, kursorsviru slīpuma leņķim un modulācijai, pēctaustiņam, arpeggiator un visām ieejām, kas nepieciešamas tā integrēšanai savā sistēmā.
KEY FEATURES
Faithful and modern rethink of the MiniKORG 700S
Design supervised by original creator Fumio Mieda
37 keys with aftertouch
A second oscillator for thick, penetrating synth sounds
An added arpeggiator
Iconic Traveller and Bender effects
New spring reverb for added intensity
Ring modulator
USB port, MIDI IN connector and a CV/GATE IN jack
Custom hard case made for the MiniKORG
Software bundle including Izotope (featuring "Ozone Elements"), "Skoove", Reason Lite and many more
Vairāk informācijas KORG mājaslapā