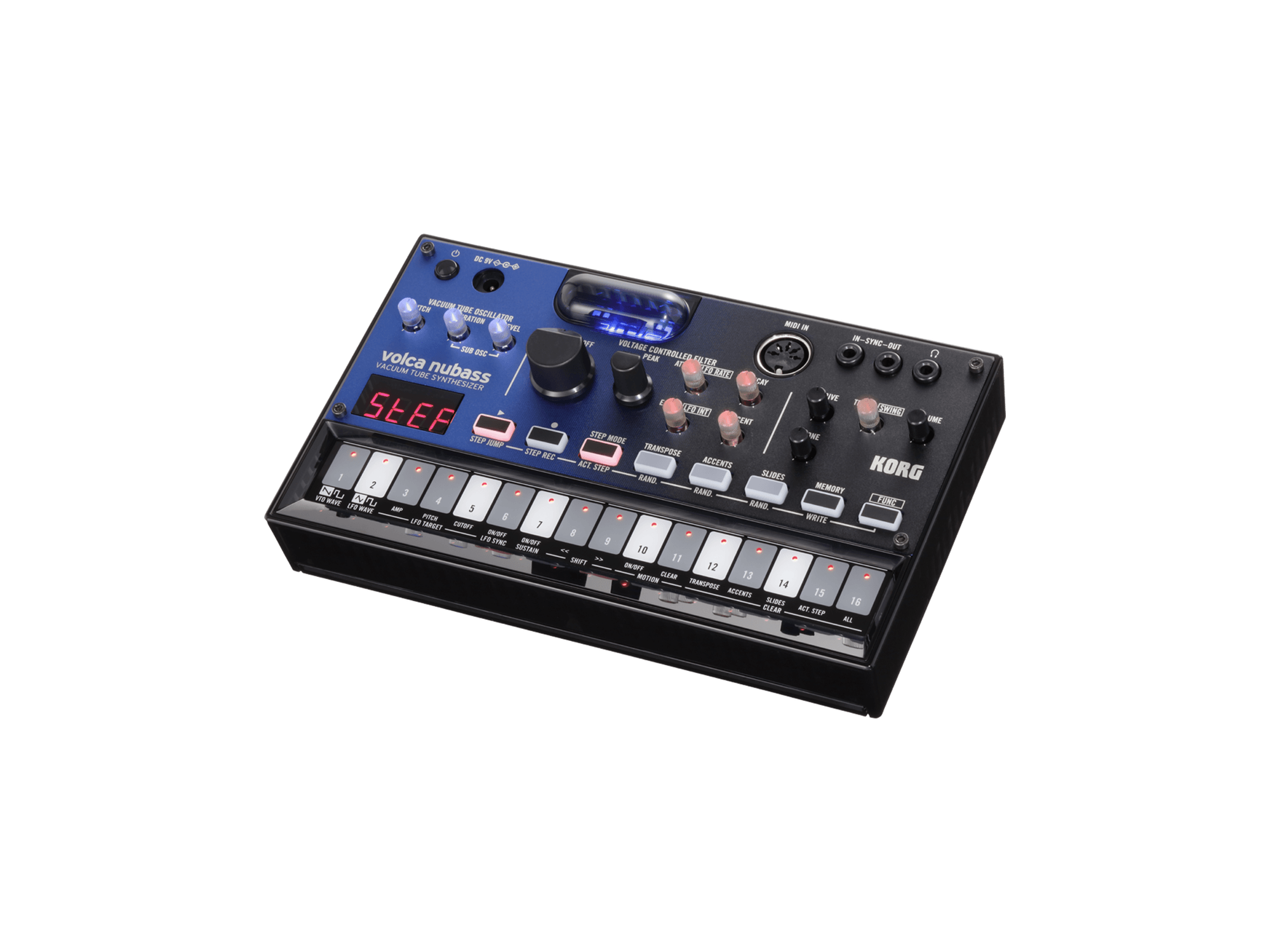 Nutube Technology Is Perfect for Analog SynthsThe Korg Volca NuBass delivers the harmonic richness and punchy dynamics you can only achieve with tubes, because it's packed with tubes — Nutube technology, to be precise. One Nutube drives the oscillator (your choice of saw or square waves), and one Nutube is used in the overdrive circuit for the sub oscillator. Factor in the classic ladder filter design with its undeniably rich character, and it's clear the NuBass module is primed for ultra-fat bass tones. Best of all, the built-in sequencer offers transpose, glide, and accent functions — perfect for acid-style bass lines. Whether you're already a fan of the Volca series or you're simply looking for a great value in a bass-focused synthesizer.Step sequencer + motion sequencer = captivating bass linesEven if you plan on using the Volca NuBass as part of a larger synth rig, you'll definitely want to spend some time with its built-in sequencers to appreciate how much creative potential is here. The 16-step sequencer can chain patterns to create longer grooves, and you can tie notes and add glide and accents for acid bass lines. And using the motion sequencer, you can record knob movements to add movement and variety to your lines.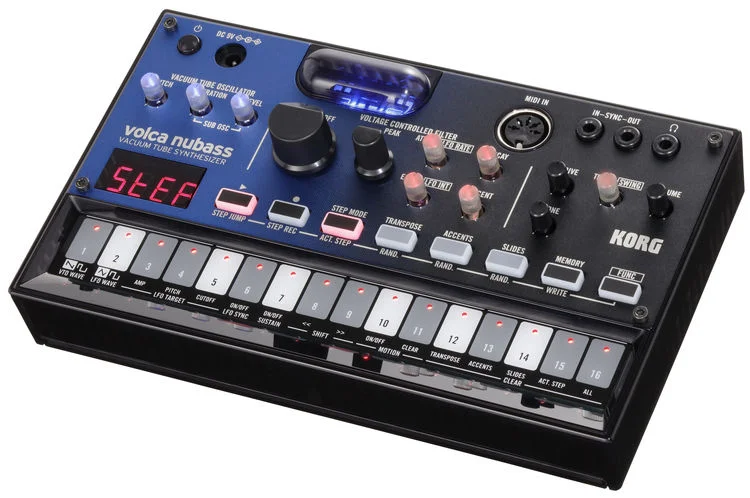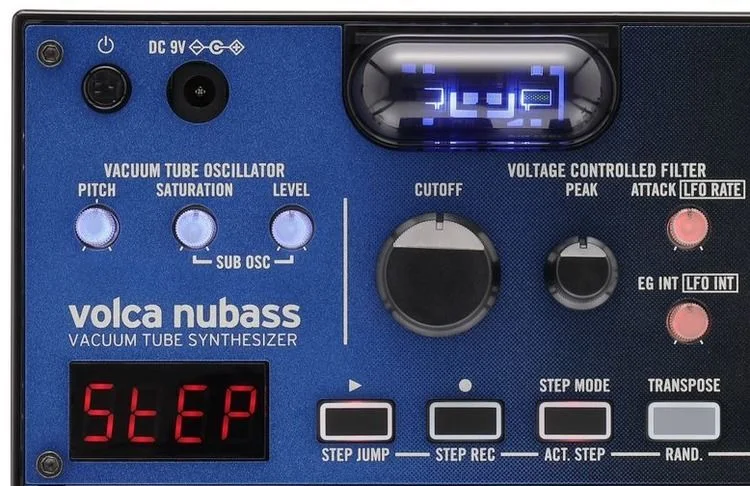 Nutube technology delivers genuine tube toneSynthesists should be excited about Nutube technology — it offers the harmonic richness of tube distortion in a smaller, more power-efficient package. It's a genuine vacuum tube, and that's why the Volca NuBass sounds so punchy and rich. One Nutube drives the oscillator, and one provides drive for the sub oscillator. And as the first synthesizer to be equipped with Nutube technology, the Volca NuBass module is perfect for creating vibrant bass sounds with a unique sonic character.
Ready to sync with the rest of your gearAlready have some Volca modules, or maybe a Korg Electribe or a "-logue" synthesizer? The Volca NuBass features Korg's sync I/O to integrate with the rest of your gear. Outside of the Korg world, NuBass offers a standard MIDI input.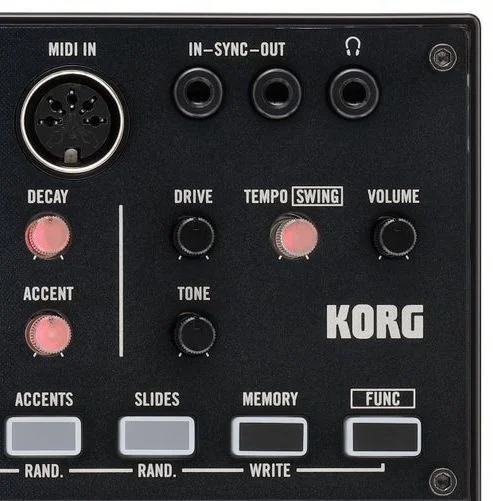 Korg Volca NuBass Synthesizer Module Features:
Monophonic bass synthesizer module driven by Nutube vacuum tube technology
Tube-driven oscillator with saw and square waveforms
Sub oscillator with Nutube-powered drive circuit for thunderous low-end impact
16-step sequencer offers transpose, glide, and accent functions for acid-style bass lines
Patterns can be chained to create longer progressions
Motion sequencer records knob movements to add an extra layer of animation to your grooves
Randomize function generates new patterns, parameter settings, or both
Voltage-controlled transistor ladder filter with A/D envelope and LFO
Ready to sync with your other synths, drum machines, and DAW, with MIDI and Sync I/O
Powered by 6 AA batteries, or a 9-volt DC adapter (sold separately)
Built-in speaker
Comes with a software bundle including iZotope Ozone Elements mastering software, Reason Lite DAW software, and Skoove keyboard training software
More Info: Korg Volca NuBass