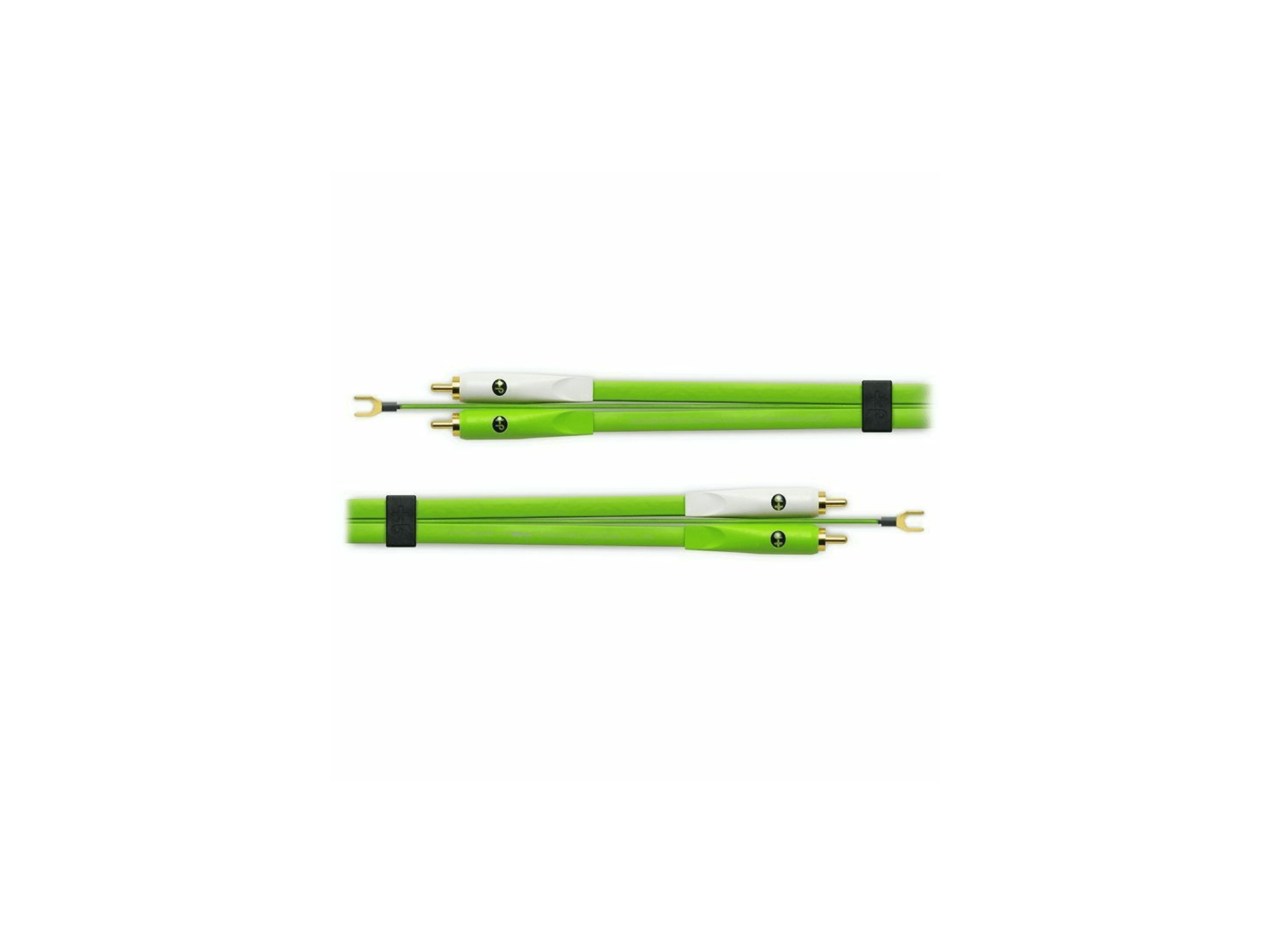 The d+ are a very popular series of cables used professionaly among DJs. These purpose made cables are perfect for owners of turntables with detachable cables looking to add quality cables for your turntable. They are also a great addition to any new setup, ensuring you have the most reliable connecting audio cables for your decks.
Newly developed cable
The PA-2075 RR V2, a phono cable used for turntables in the Oyaide audio line, has been traced and newly developed with further improvements. The PA-2075 RR V2 has passed the world's most rigorous endurance tests to ensure that it can withstand the rigors of any operating environment. As with the PA-2075, the ground wire has been integrated for ease of use as a turntable cable.
High-quality sound balance
High-purity oxygen-free copper with high conductivity is used for all cable conductors, shielding, and even the ground wire. The result is a distortion-free sound while maintaining optimal spatial expression. The electrodes of the plug and the Y terminal at the end of the ground wire were also coated with 24K gold to ensure durability and to maintain a good sound balance even when listening at high volumes.
Stylish design
In addition to our commitment to sound, we have adopted the same oyaide Green color and flat cable design as in all the "d+" series to date. The instantly recognizable look makes it easy to identify, whether in a cable-filled DJ booth, or even in your home sound system.
Key Features:
High quality twin RCA turntable cable
High purity oxygen-free copper wiring for lossless audio transfer
Polyolefin insulator to deflect all external interference
Flex PVC cabling shaped to a flat profile for neat wiring
PBT and fibre-glass housed plugs for extended durability
Green and white ends for easy identification of channels
Ideal for a wide variety of audio component set-ups
More information – Oyaide Neo