krasa

Pelēka

hi-fi-akustikas-tips

Bezvadu Akustika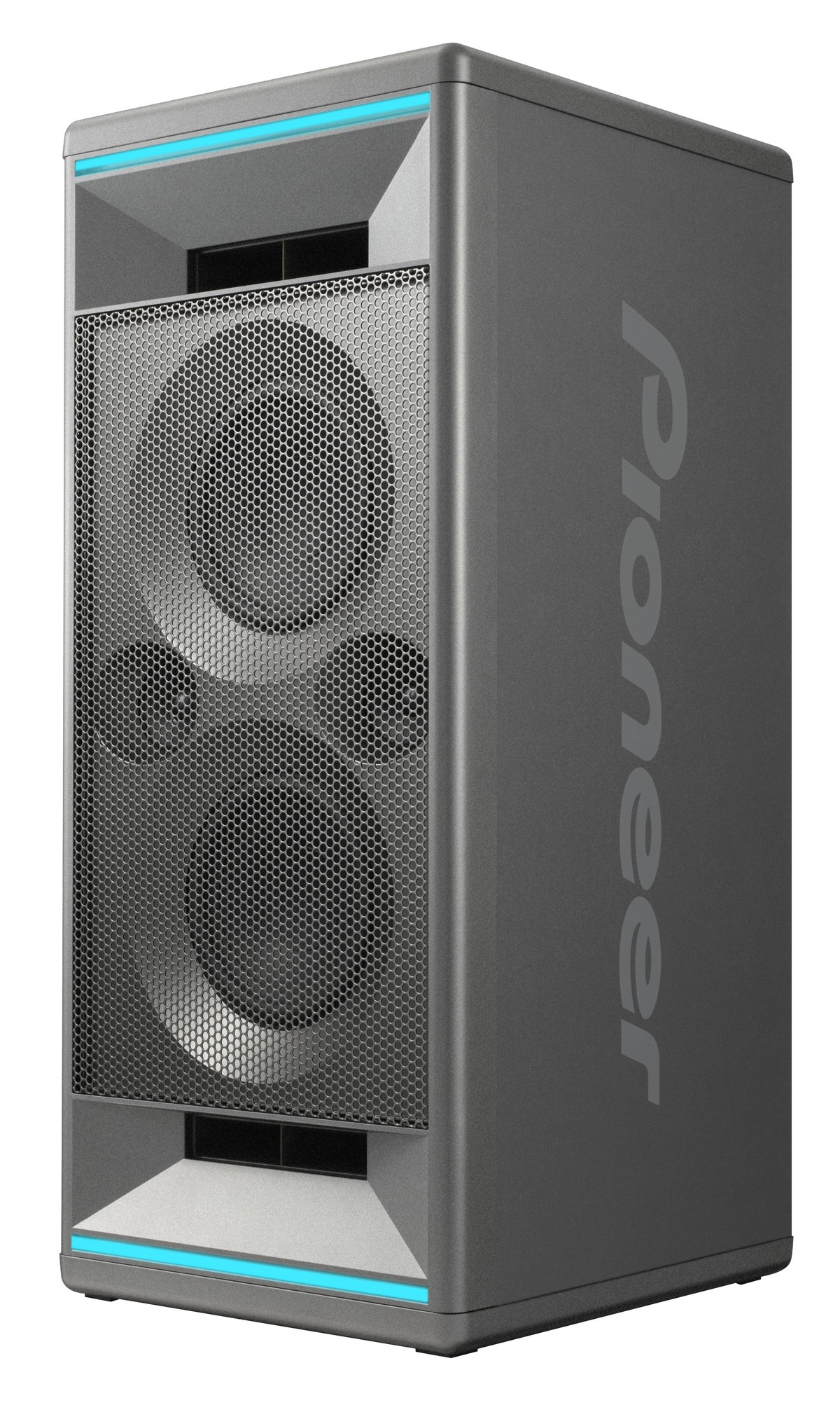 Full Rave or Chill Out, All in One
Bring home the clubbing experience in full excitement, complete with authentic sound and atmosphere. As an established brand among professional DJs, Pioneer has the expertise to provide powerful performance along with superior sound.
Low Distortion Driver Design
The large speaker drivers can deliver plenty of power from the amplifier without distortion, letting the Club5 rock the house with a dynamic performance.
Kick Enhance
The bass drum is not just a low note, but also contains high frequencies. Pioneer's Kick Enhance technology boosts the cancelled-out frequency and gives more force to the kick. The result is a speedy bass for an upbeat sound.
Rave & Chill Lighting
Two illumination modes offer the ideal atmosphere for your mood and your music. You can select mixed or single colour lights.Rave LED Mode: lights flash in sync to the beat of the music for a pumped-up feeling.Chill LED Mode: lights slowly glow to the rhythm, enhancing the mood.
Call Your Playlists
You can instantly switch to a different playlist on your music services such as Spotify and TuneIn by pressing the "Voice" button on the unit's top panel and saying "Play [name of playlist]" into the built-in mic.
Combine Units to Boost the Sound
You can expand the excitement by wirelessly connecting two units and using them as left and right speakers or by linking as many units as you want with wired connection – ideal for parties and other fun occasions.
Horizontal or Vertical
The Club5 can be placed horizontally or vertically to match your space and style. You can use the included feet for a horizontal layout.
Pioneer Club Sound APP
Use the free Pioneer Club Sound App to save your playlists on RAVE/CHILL presets, as well as to control the LED mode.
Features
Function: Bluetooth/USB/Audio In
RMS Output Power: 60 W + 60 W (1 kHz, THD 10 %, 4 ohms)
Twin Bass Air Duct for a Powerful Bass
Original Kick Enhance Technology for Frequency Boost
Sound Control (Bass/Treble)
Bass Enhancer (S.BASS)
2-Way Bass Reflex Type
50 mm Tweeter x 2
130 mm Woofer x 2
Multicolour Front LED Illumination for Rave & Chill Modes
Pioneer Club Sound App for Playlist/Volume/Lighting Control
Voice Command Support with Built-In Mic and HFP Profile for Playlist Selection
Bluetooth Auto Reconnect/Wakeup
Party Chain
Direct Access to Bass/Treble/Volume Control via Top Panel
Stereo Pair Mode for Wireless Connection of Two Units
Vertical or Horizontal Layout
Auto Standby
Carrying Handle
Terminals: USB 2.0, 3.5 mm Aux Input, Chain Input (RCA), Chain Output (RCA)
Power Requirements: AC 100-240 V, 50/60 Hz
Power Consumption: 42 W