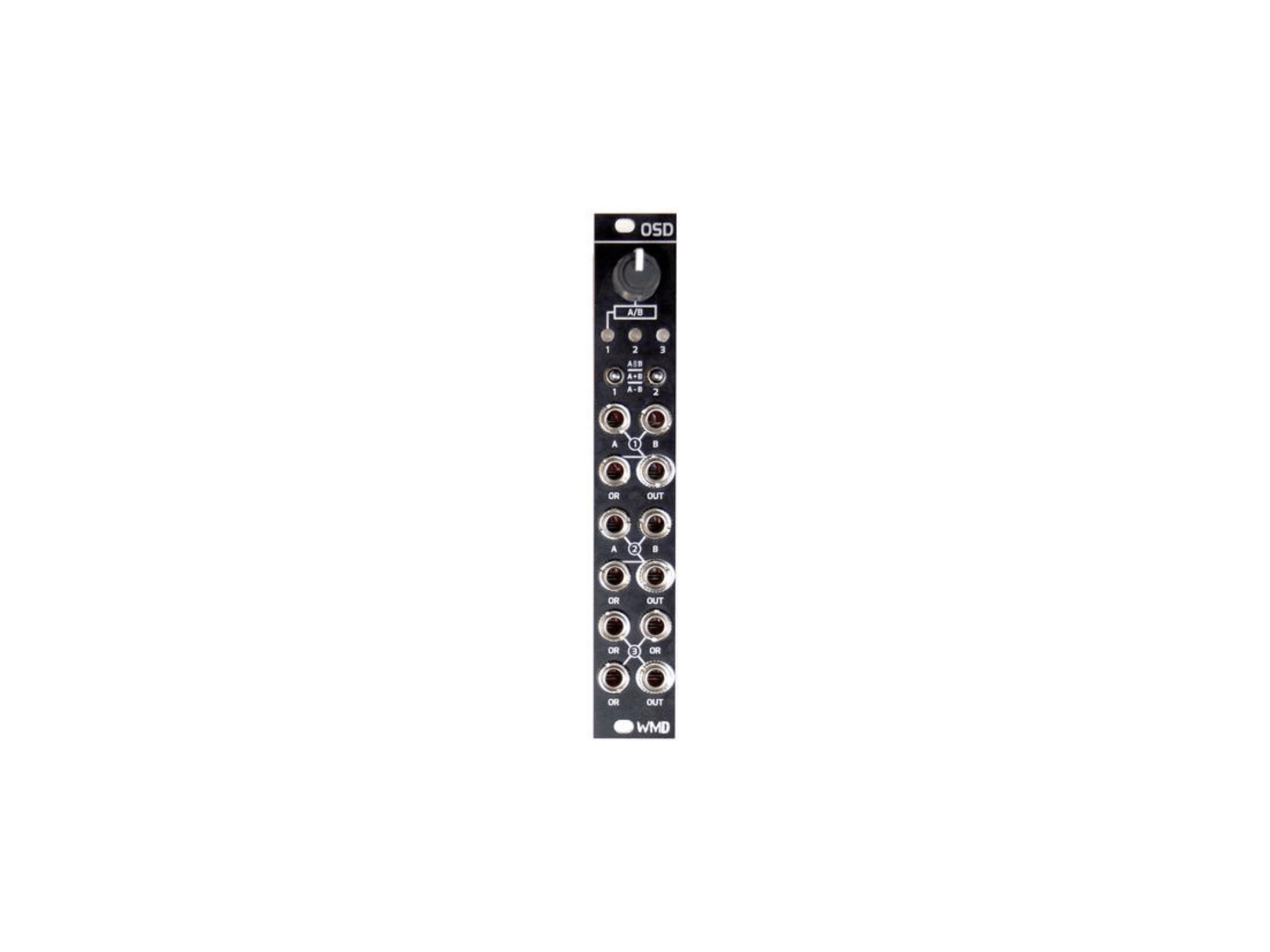 Description
OSD is centered around combining voltage in useful ways. Audio, V/Oct, and control voltage are at home in this utility. OSD offers a fully DC coupled signal path with precision components to make this happen.  High quality, configurability, and compact size ensure OSD will always find it's way into your patch.
– Combine v/Oct sequences with precision summing, or enable the the precision OR circuit for completely different results.
– Mix two envelopes or an envelope and lfo using sum to create large accented voltages or combine with OR to keep the output  in the original range.
– Crossfade between audio or control voltage using the potentiometer in block one. Setting DIF will invert the signal at the B jack.
SPECS:
Size: 4hp
Depth: 40mm(with cables)
Power: 50mA +12V, 50mA -12V
All Inputs: >=100k ohm impedance .1% Resistors
All Outputs: 470 ohm impedance impedance compensated for precision.
20Vpp range
More info, https://wmdevices.com/products/osd-or-sum-dif?_pos=1&_sid=2e283ebe5&_ss=r