krasa

Melna

hi-fi-pastiprinataja-tips

receivers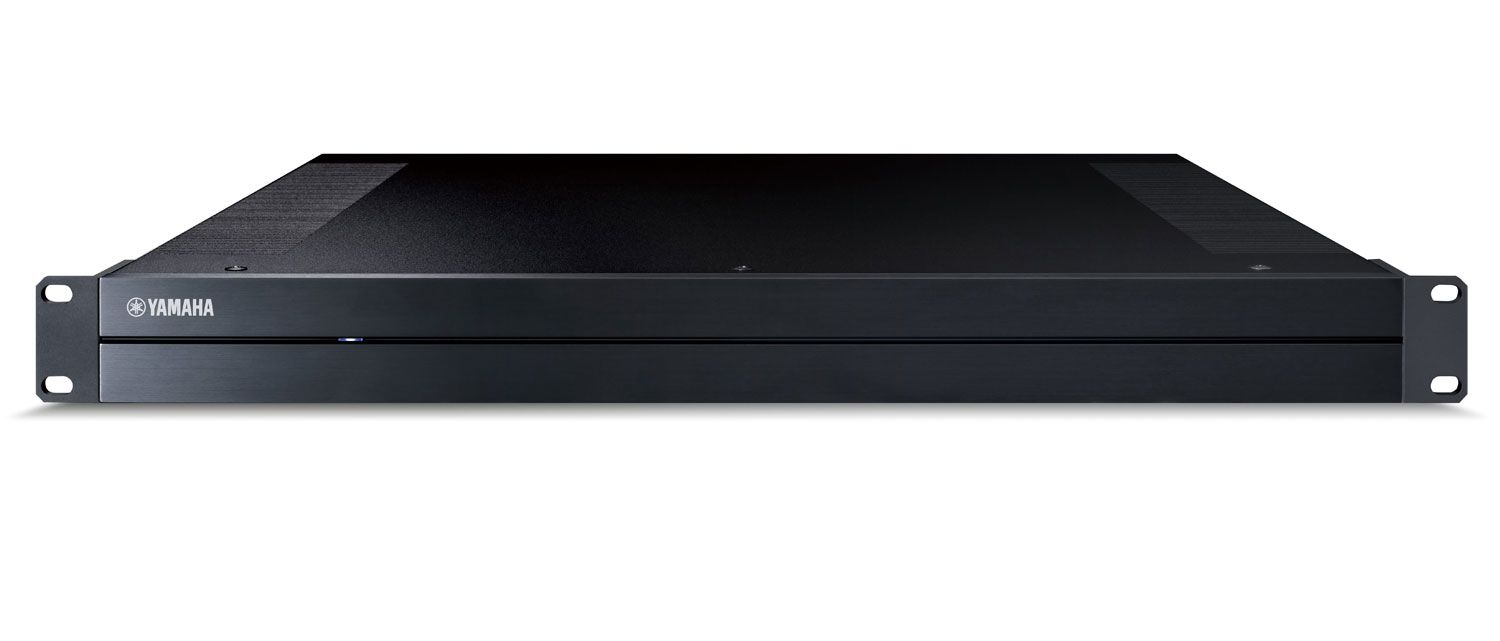 Specially designed for custom integration of whole home audio systems, the "AMP" serves as a companion amplifier for the Yamaha XDA-QS5400RK to expand speaker coverage and/or increase power output. It may also be used to expand secondary zone speaker coverage for Yamaha AV receivers that have Zone pre outs.
Works together with Yamaha XDA-QS5400RK to expand speaker coverage in custom integrated multi-room audio systems
Eight channels of audiophile-grade Class D amplification, bridgeable and 4-ohm capable, featuring a unique ground loop/hum-free circuit design
Four audio buses and included jumpers allow for wide variety of speaker configurations
Interlocks power on/off with XDA-QS5400RK via Trigger I/O
Integration-friendly features include audio sensing inputs, IR I/O and more
1U high, rack-wide enclosure; removable rack ears and faceplate included
Sonic Soul Mates
The XDA-AMP5400RK – the "AMP" – was conceived as a companion to the Yamaha XDA-QS5400RK as a way to provide additional speaker coverage and/or additional speaker output power in a custom integrated multi-room home audio system. It also pairs nicely with Yamaha AV receivers that offer Zone pre outs.
Slim Yet Powerful
The AMP packs eight channels of audiophile-grade amplification into a remarkably-slim 1U-high enclosure, allowing you to fully optimise your valuable rack real estate.
Phenomenal Flexibility
Feed up to four sources from QS pre outs into the AMP – its four audio I/O buses can be patched together to handle a wide array of speaker/zone configurations. The AMP comes with a set of jumper plugs and cables, making it ultra-versatile right out of the box. The audio outs can alternatively be used to connect powered subwoofers or subwoofer amps.