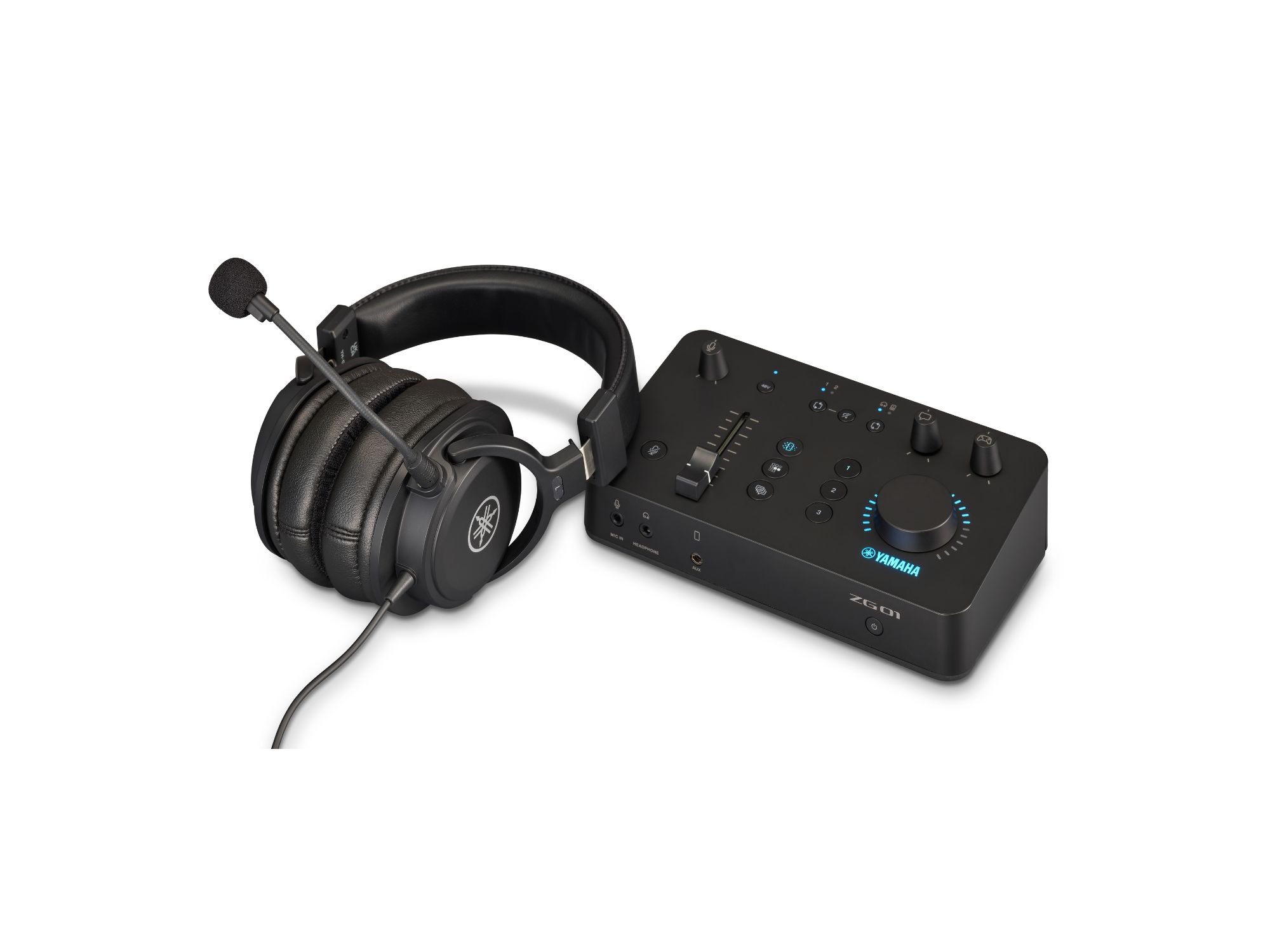 Contains ZG01: Game streaming audio mixer & YH-G01: Headset!
Jump instantly into the newest gaming oriented audio/voice setup from Yamaha!
The ZG series leverages the extensive knowledge and expertise that Yamaha has accrued over decades of developing not only advanced sound processing and acoustic technologies, but some of the most iconic professional audio products in the world. This know-how combined with a simple yet flexible interface and customizable features creates a highly immersive gaming experience.
Yamaha's ZG Sound Processing delivers a powerful immersive gaming experience, with game audio faithfully reproduced by virtual surround sound processing, vivid voice chat that brings you closer to your friends, and voice effects that can be tailored to the specific environment of each game. You can even stream the same immersive audio experience you are having to your viewers/ listeners that are tuning in with stereo headphones.
The ZG series was created not only to enhance the immersion into the worlds of games, but also to connect the people and players that inhabit them with a shared, immersive sonic experience.
More information – Yamaha