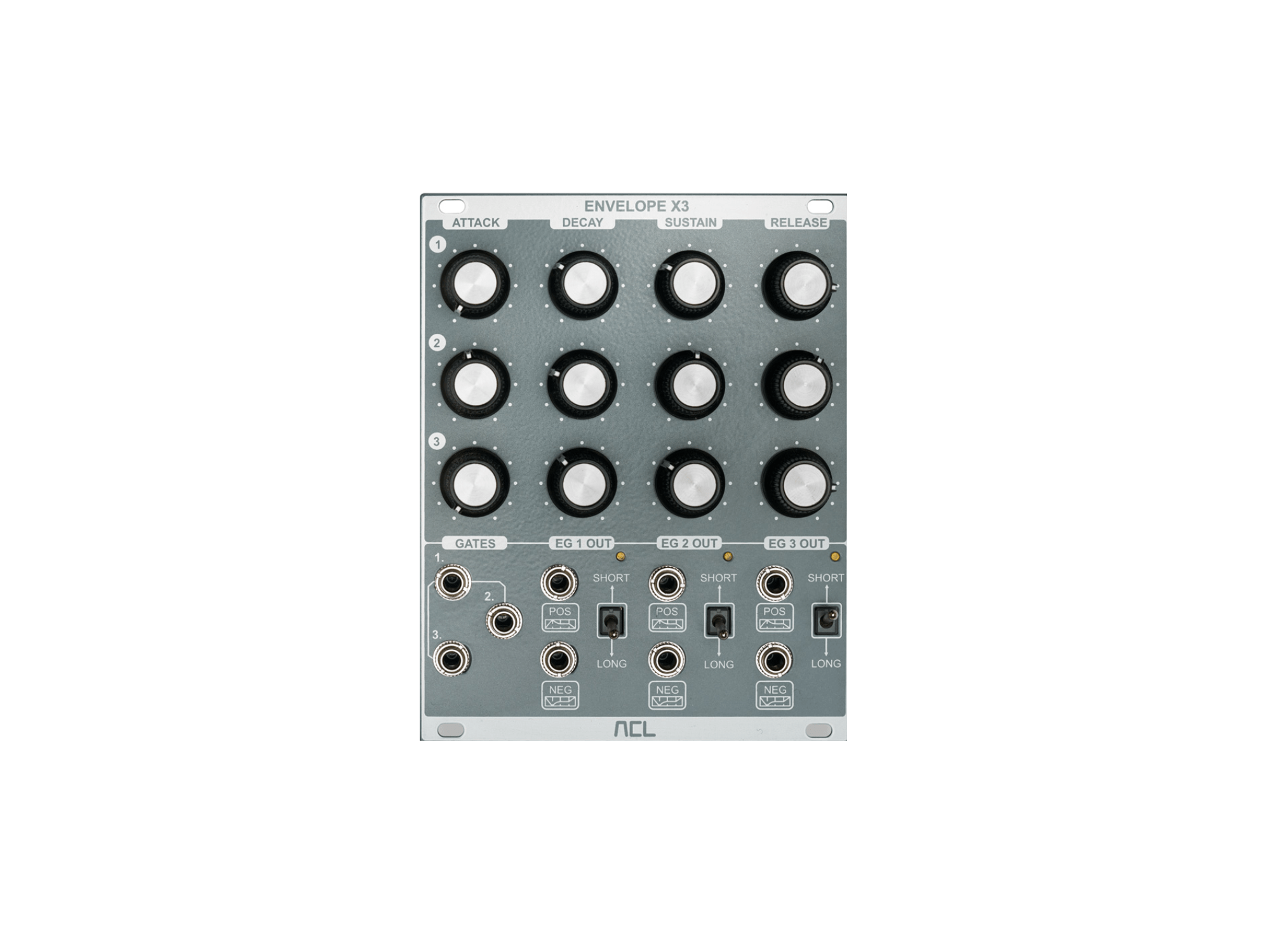 How do you make a near-perfect three ADSR module even better? Well, obviously you make it slimmer and add some bling! So that′s exactly what we did!
Let′s get the boring descriptive bit out of the way first: Our Envelope X3 provides three classic ADSR envelopes for controlling VCAs, VCFs, and other modules. So, why should you care?
Well, we modelled the envelopes on those of the acclaimed Roland 100M modular synthesiser, which are renowned for their punch. We wanted to add something extra, so shortened the envelope time parameters even further − thus, our truly lightning-fast responses make Envelope X3 particularly excellent for drums, bass, and other sounds that benefit from fast, tight envelopes.
3U Eurorack module, 20 HP wide, compatible with Skiff cases
Current Draw:
51 mA +12V
30 mA -12V
0 mA 5V
Installation depth:
More information – ACL