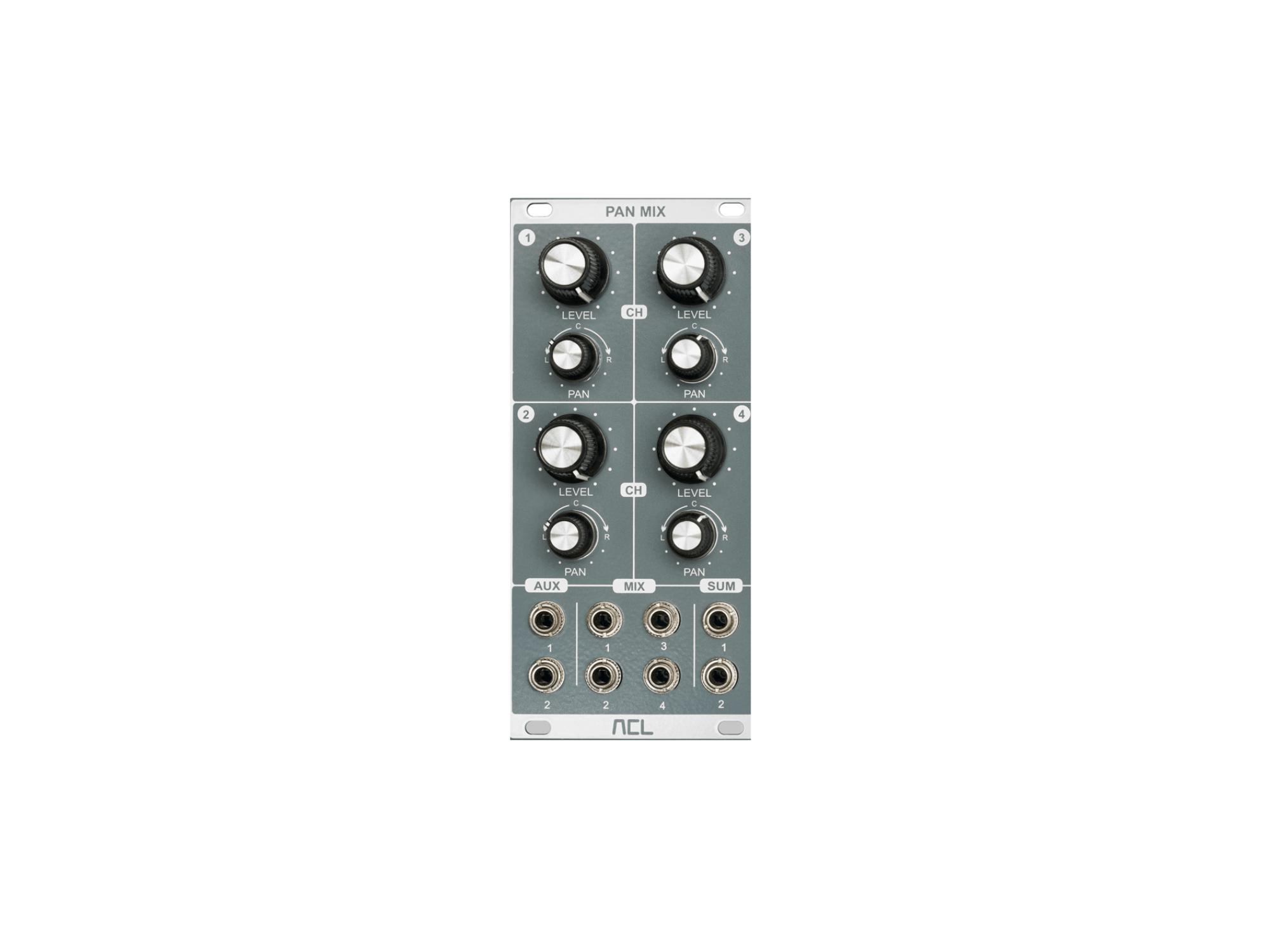 Sometimes you don′t know you need something until you need it. And so it was when we built our acclaimed stereo-focused System 1. This dual-oscillator system can pump out 10 simultaneous waveforms… so up to 10 mono audio sources, even before you add the Dual Delay and other modules.
So we soon realised that it′s all very well having huge potential for dynamic and evolving stereo patches, but you need a simple, expandable way to mix, pan and balance them in the stereo field. And, those of us with additional instruments and kit need an easy way to combine and mix our sexy stereo patches with the rest of our gear.
What we need is Pan Mix.
3U Eurorack module, 12 HP wide, compatible with Skiff cases
Current Draw:
+12V: ca. 42mA
-12V: ca. 42mA
0 mA 5V
Installation depth:
More information – ACL