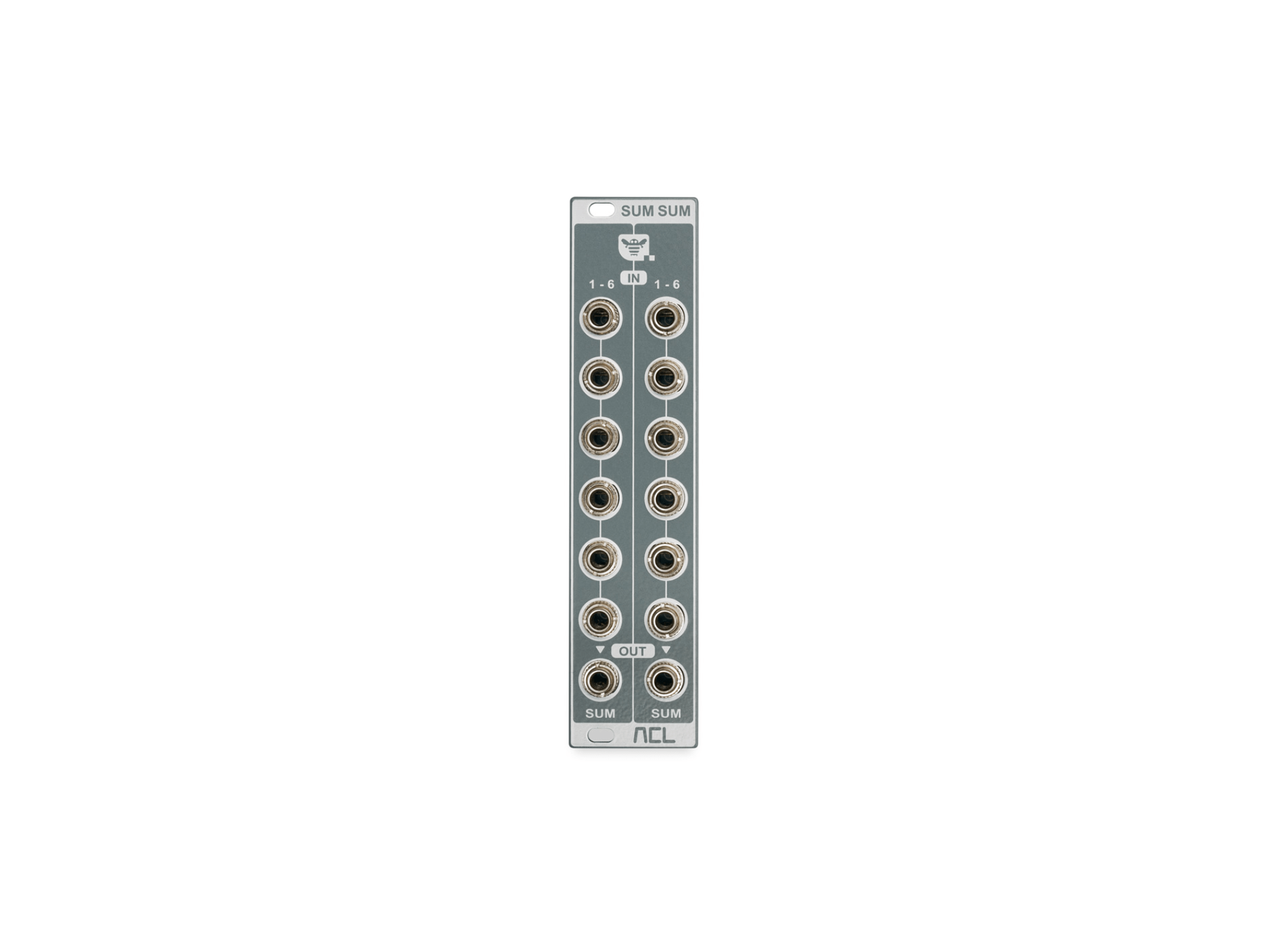 You could be mistaken for thinking SUM SUM is an Asian-fusion vegan street-food stall. And, let′s face it, here in Berlin it probably is. Nevertheless, it′s also something even more enticing, and (in a modular system, at least), far more useful.
SUM SUM offers up two summing configurations: two sets of 6-into-1 mono signal paths, or a single 6-into-1 stereo path.
These signals can be either audio or CV, and the internal gain of each row can be switched between Unity, a gain of 0.5 (-6dB), or 0.33 (-9.5dB) gain… all set using DIP switches on the back of the module.
From a CV point-of-view, it can combine multiple modulation sources − for example, an LFO, an ADSR envelope, a key-follower, and an envelope-follower, all working together to control a filter′s cut-off.
And from an audio perspective, it offers a highly space-efficient way to stack up multiple oscillators for unison patches, without compromising signal quality.
3U Eurorack module, 6 HP wide, compatible with Skiff cases
Current Draw:
+12V: ca. 20mA
-12V: ca. 20mA
0 mA 5V
Installation depth:
More information – ACL