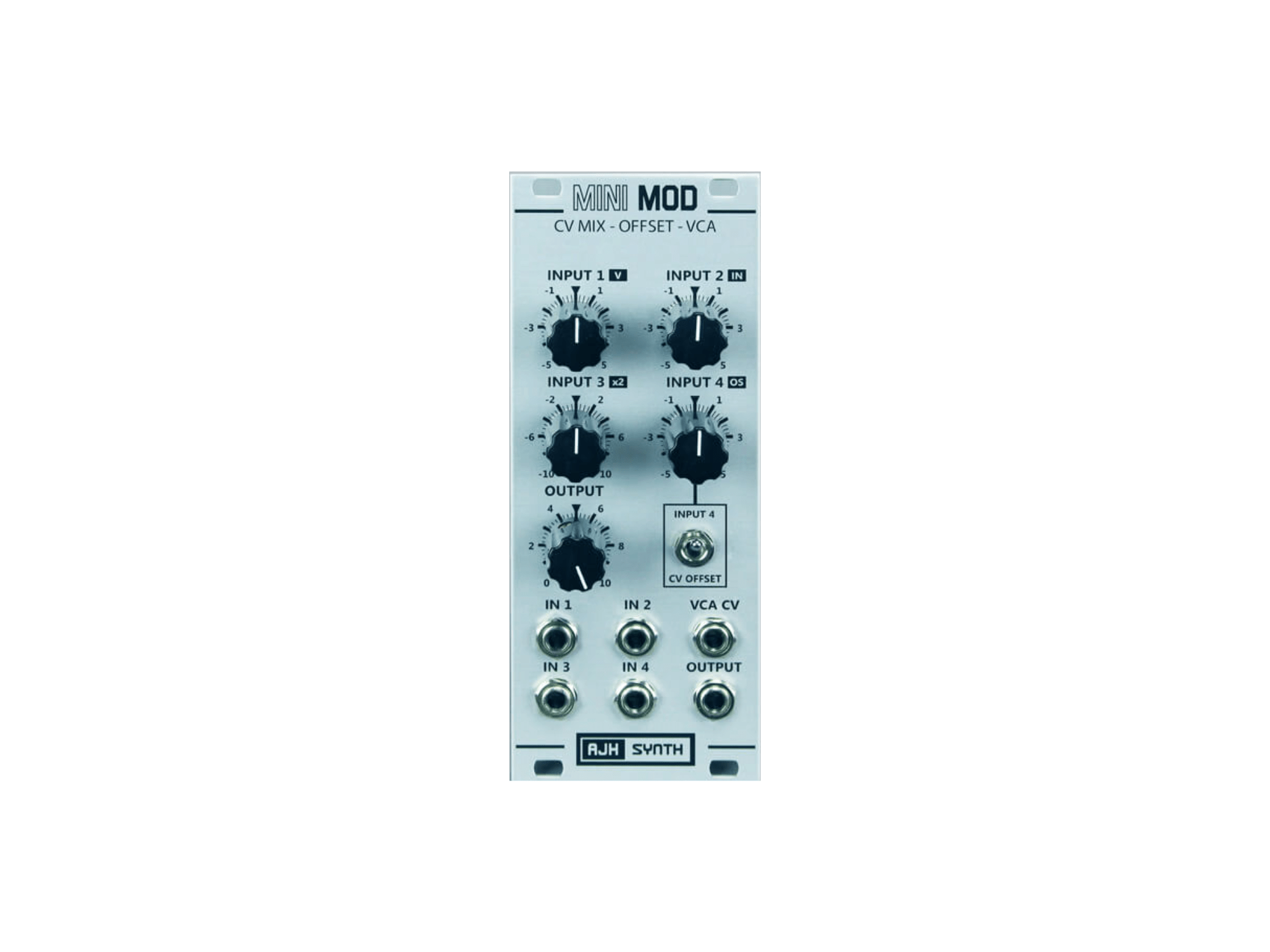 The MiniMod CVMix-Offset-VCA is a compact 10hp wide Eurorack format module. It has been developed to offer a range of useful utilities for the MiniMod system and of course other Eurorack synthesisers..
It comprises a four channel polarising mixer, amplifier, inverter, a voltage source and a DC coupled VCA with switchable CV offset.
Uses include mixing together CV modulation sources, mixing an offset voltage with a CV source, converting a bipolar +/- 5V modulation into a unipolar 0 to +5V
This is possibly the most useful utility module that can be added to a modular system, you'll wonder how you ever managed without it!
Module Width: 10hp
Module Depth: 26mm (Including power lead)
Current Usage: 30mA Positive, 12mA Negative
More information – AJH