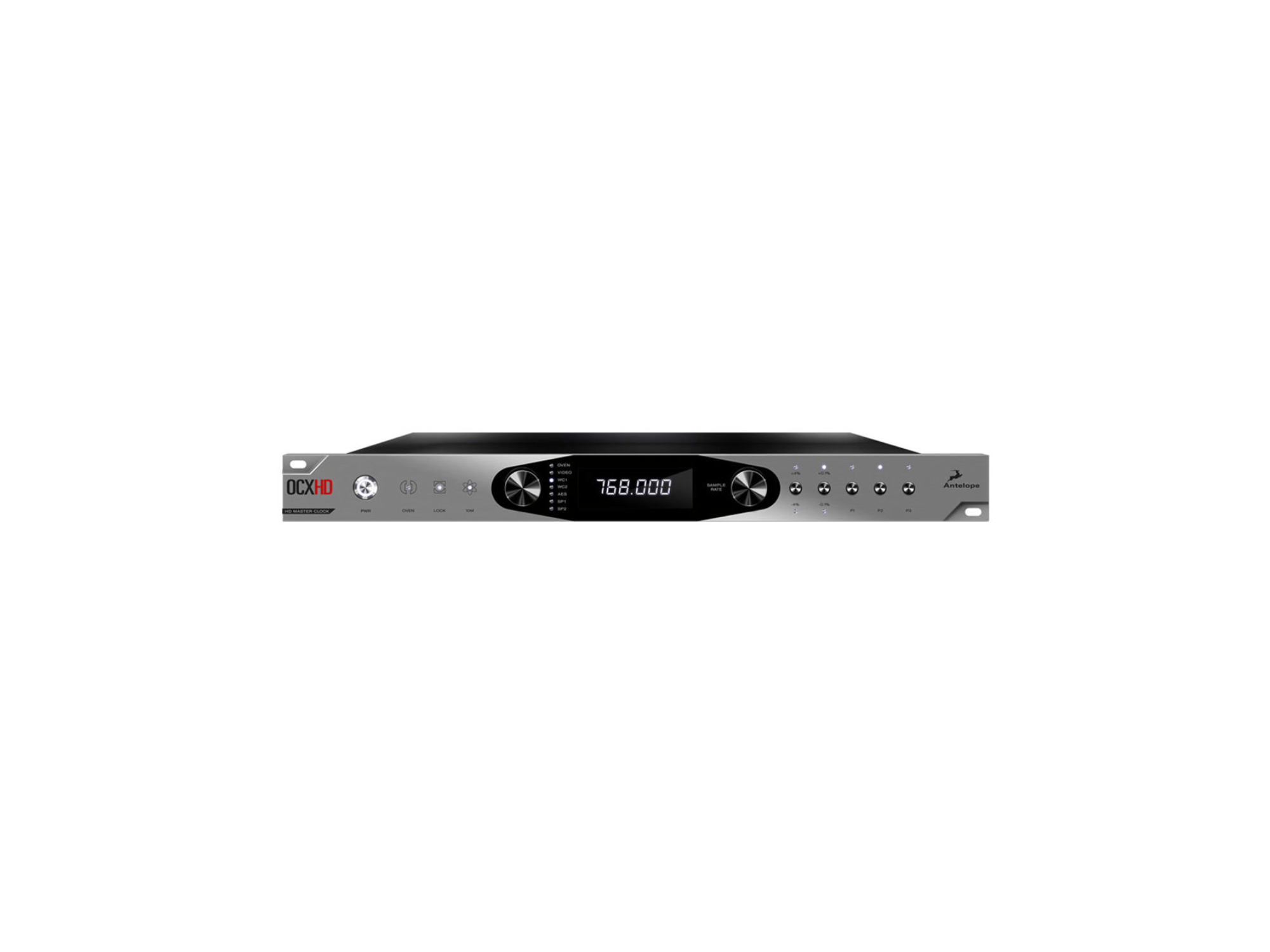 An update on an already beloved model, the Antelope OCX HD is a master clock for pro audio purposes, one that supports sample rates up to 768 kHz. The clock makes use of Antelope's 4th generation Acoustically Focused Clocking (AFC) jitter management algorithm as well as an oven-controlled crystal oscillator.
OCX HD Master Clock offers a great variety of clocking options – 10 configurable in pairs Word Clock Outputs on BNC, four AES/EBU Outputs and two more on S/PDIF. This vast assortment of connectivity makes the OCX HD the most versatile audio master clock on the market, while proven, proprietary clocking technology delivers the most musical and reliable audio sync generation on the market.
With a bevy of connections, the OCX HD will enable clocking over BNC, AES/EBU, and S/PDIF connection points and protocols. Furthermore, the device provides two Word Clock inputs and a video sync input, which can resolve to both HD and SD formats. This makes the unit suitable for post-production purposes.
The 1 RU design benefits from integration with a desktop control app, which provides convenient remote control from your computer. If you want to make changes on the device itself, that is also possible by means of the elegant front panel.
64-Bit Acoustically Focused Clocking
4th generation ACF jitter management algorithm
Clocking up to 768 kHz
AES/EBU and S/PDIF clocking outputs up to 192 kHz
Video input on BNC
10 MHz Atomic clock input
More information – Antelope