The Iconic Matrix 12 Filter — Right in Your DAW
Have you ever mused about having classic synthesizer filters in a convenient, flexible plug-in? Now it's a reality. The software engineers at Arturia took Tom Oberheim's classic Matrix 12 multimode filter and reincarnated it as turbo-charged modern software with a gorgeous interface and budget-friendly price tag. Arturia's M12-Filter is underpinned by the company's proprietary TAE modeling technology, which enables them to emulate the sound and behavior of electronic instruments, right down to the component level, to create accurate software manifestations of these groundbreaking devices. The thought of having multiple instances of Oberheim's legendary Matrix 12 filter available for use on any source within your DAW is certainly an enticing prospect here at Sweetwater. Once you hear what it can do for your music, we're sure you'll agree!
Oberheim's groundbreaking monster synth
Tom Oberheim launched his groundbreaking Matrix 12 analog subtractive synthesizer in 1984 — a bold move at a time when digital synths were becoming all the rage. Flash forward a few decades, and the Matrix 12's sheer audacity, powerful signal routing options, and multimode filter have propelled it to classic status. The original synthesizer's filter employed a staggering 15 filter modes, which included lowpass and three highpass modes, two bandpass modes, a notch filter, and a phase shift mode. An additional four modes combined 1-pole lowpass filters with other modes. This mind-numbing selection of filter options is largely accountable for the massive power and range of the storied Matrix sound.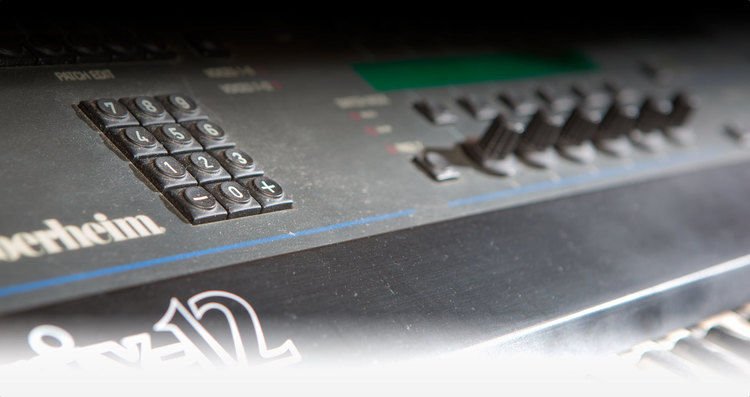 Masterful, component-level TAE modeling
In 2015, Arturia released the Matrix-12 V, an analog modeled, virtual emulation of the classic synth. The deep component analysis and advanced modeling techniques afforded by advanced TAE (True Analog Emulation) technology enabled them to reproduce every aspect of the original hardware in the software realm. Highly successful as part of Arturia's V Collection, the software engineers couldn't help but wonder what the Matrix-12 V's filter would be capable of as a standalone plug-in. The result, the M12-Filter, is a glorious-sounding and amazingly versatile filter plug-in you'll be tempted to use on every track.
New sound design possibilities
Never content with good enough, Arturia also added some powerful modern features to the M12-Filter, supercharging it with extra processing horsepower, modulation envelopes, and near-endless routing options with a modulation matrix. It has the power to transform your source material into entirely new sounds. Create pulsing patterns, dramatic sweeps, or simply sculpt your tone using one of its many filter modes. The M12-Filter is gentle on your CPU, and its low-latency architecture also makes it an ideal animatable filter to use live onstage. For instant inspiration, or as a starting point for your own sonic explorations, Arturia also includes a set of expertly curated presets to spark your creativity. Bottom line, the Arturia M12-Filter is an expressive creative tool you won't want to be without.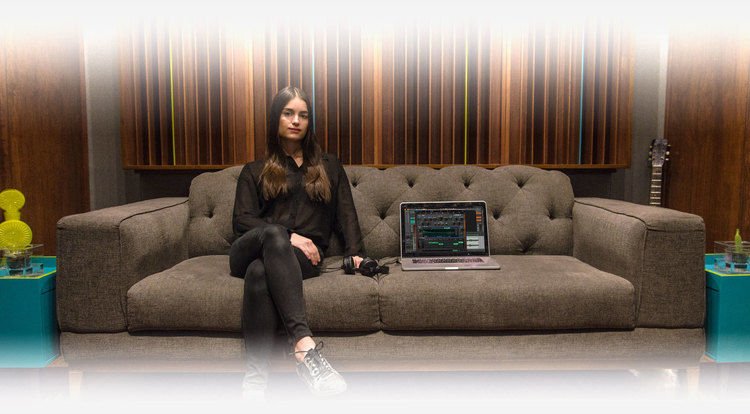 Arturia M12-Filter Plug-in Features:
Virtual re-creation of the classic Oberheim Matrix 12 multimode filter
Arturia's state-of-the-art TAE analog modeling
40 presets created by top sound designers
2 instances of the Matrix 12 filter within 1 plug-in instance
15 distinct filter modes available per filter instance
Cutoff frequency, Resonance, Pan, and Out volume controls for each instance
Master Cutoff control for controlling both instances' cutoff at once
4 audio routing configurations
Global Dry/Wet and Filter Out controls
Random values generator (can be synchronized with DAW clock)
3 advanced multi-segment envelopes
2 modes: loop or triggered by audio
Synchronized with DAW clock
Can be used as LFOs, step sequencer, or envelopes
Modulation oscillator with 5 waveforms
Audio range modulation source for parameters frequency modulation
Envelope, random generator, and mod oscillator as sources
8 assignable destinations slots with 22 reachable parameters