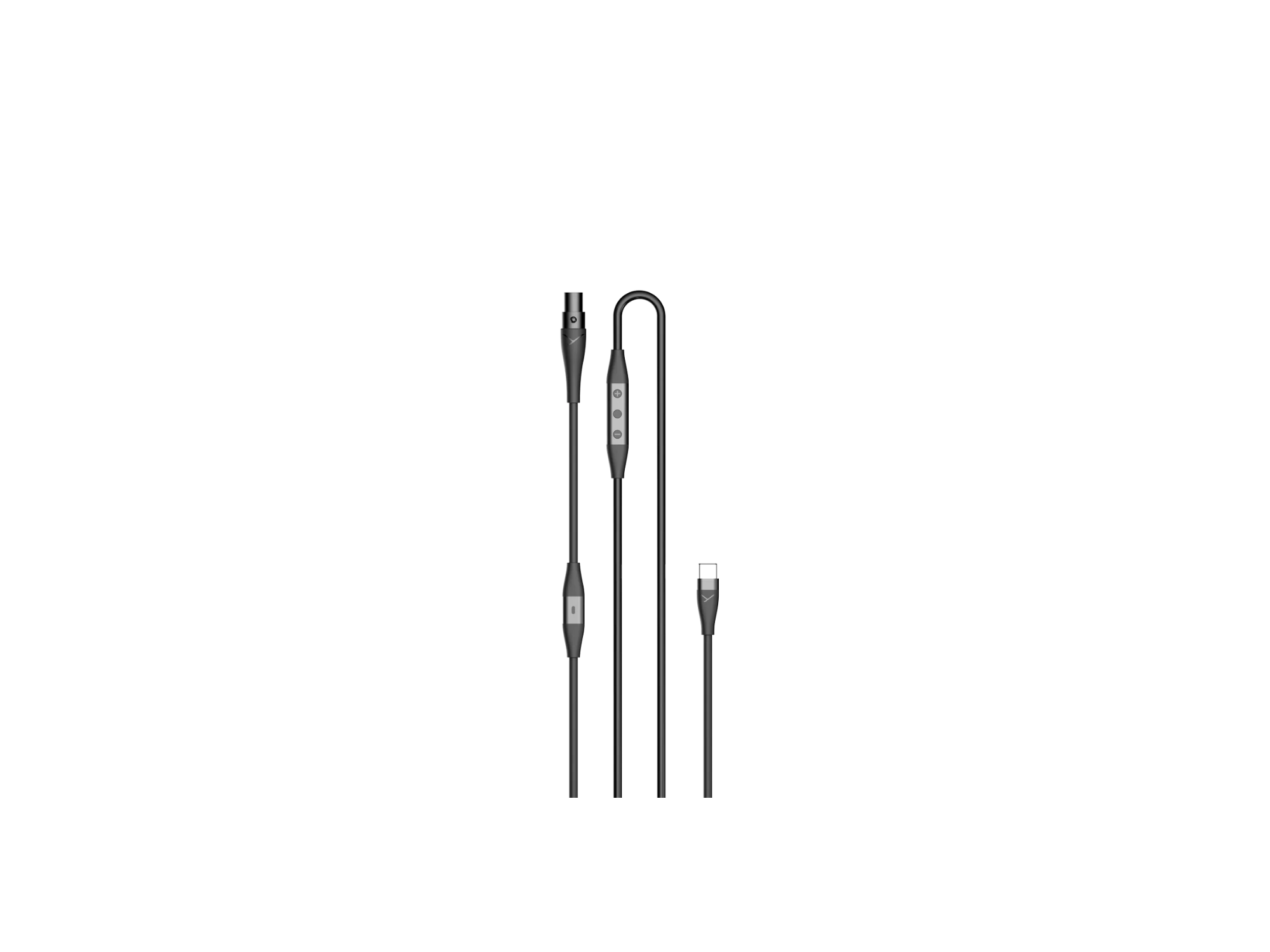 Experience reliable beyerdynamic studio sound with the new PRO X headphone connection cable designed for your USB-C compatible smartphone, tablet or laptop.
Perfectly matched with our studio headphones, such as DT 700 PRO X, DT 900 PRO X, DT 1770 PRO and DT 1990 PRO, the PRO X USB-C cable offers you professional audio quality on various mobile devices.
Thanks to the high-end ESS ES9280A PRO digital-to-analog converter (DAC), inconvenient adapters with insufficient sound quality are a thing of the past. The DAC has a sampling rate of 384 kHz at 32 bits. Switch smoothly between different devices, with consistently high audio quality.
Thanks to high-quality materials, the new headphone connection cable is the ideal complement for your PRO X or PRO headphones. The 1.6-meter cable locks into the headphone shell for a secure fit. The remote control and integrated condenser microphone are housed in a high-quality aluminum body. The IP65 certification also ensures protection against splashing water.
Headphone connection cable: USB-C to 3-pole Mini XLR, lockable
Direct connection between headphones and compatible USB-C devices
Professional audio quality thanks to the built-in high-end digital-to-analog converter (DAC)
Integrated remote control and condenser microphone
Water resistant with IP65 certification
More information – Beyerdynamic