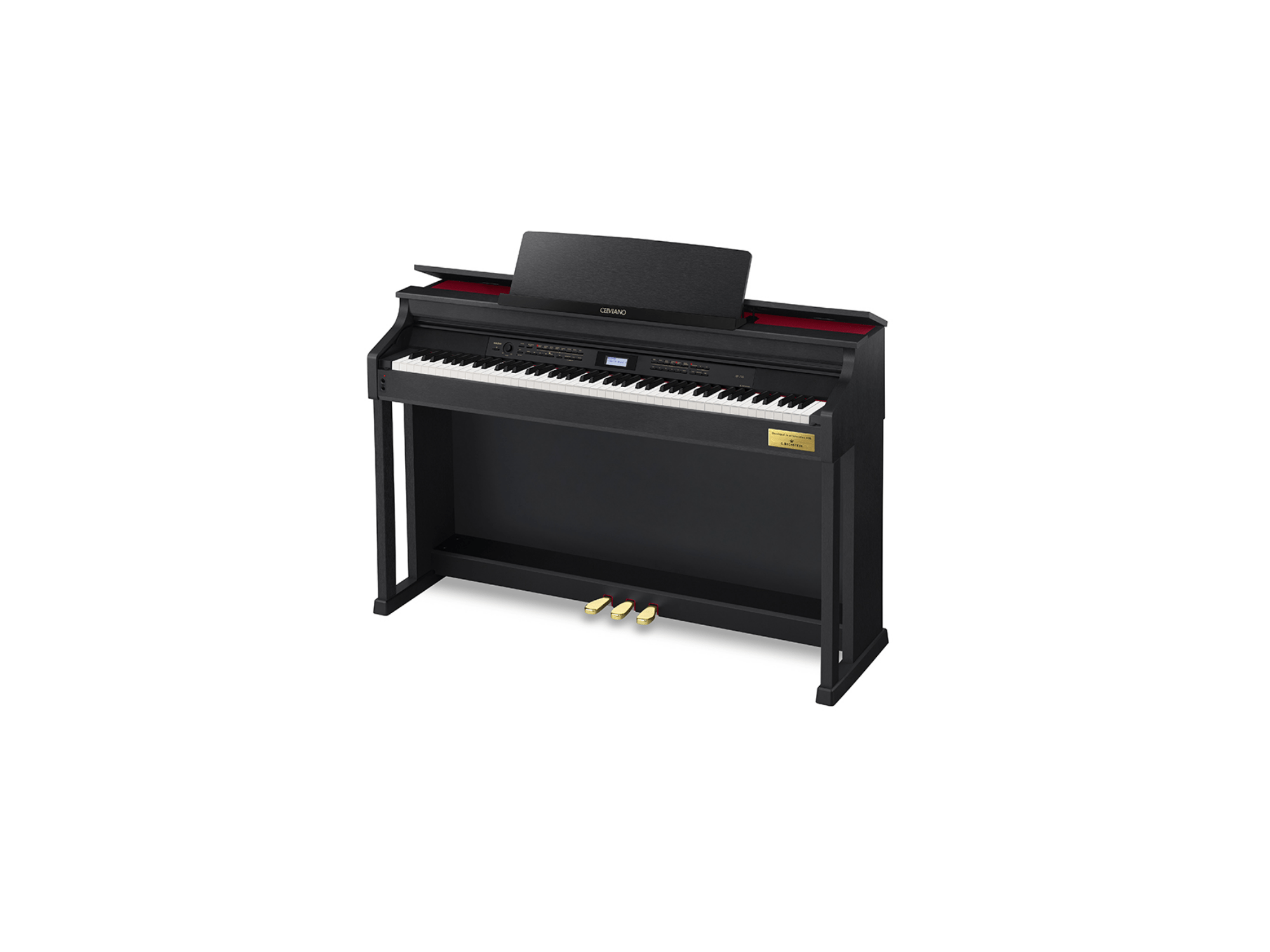 FAMOUS GRAND PIANO SOUNDS — IN A COMPACT DESIGN
The AP-710 is as compact as it is elegant and features AiR Grand Sound Source just like instruments from the Celviano Grand Hybrid series. It was also developed in collaboration with C. Bechstein. 26 different tones are available, including three famous grand piano sounds — the ideal selection for a wide variety of repertoires. 
AP-710 offers various attractive features in terms of sound, acoustics and effects, such as assorted concert hall effects and the Concert Play function, which allows pianists to play along with famous orchestral pieces.
Features
– AiR Grand Sound Source
– Tri-sensor Scaled Hammer Action Keyboard II
– Lid Simulator
– String Resonance resonator
– Key Off Simulator
– Hall Simulator
– Metronome, transposer, tuning function
– 2-way, 6-loudspeaker system: 12cm x 4 + 5cm x 2 (Output 30W + 30W)
Vairāk informācijas – Casio