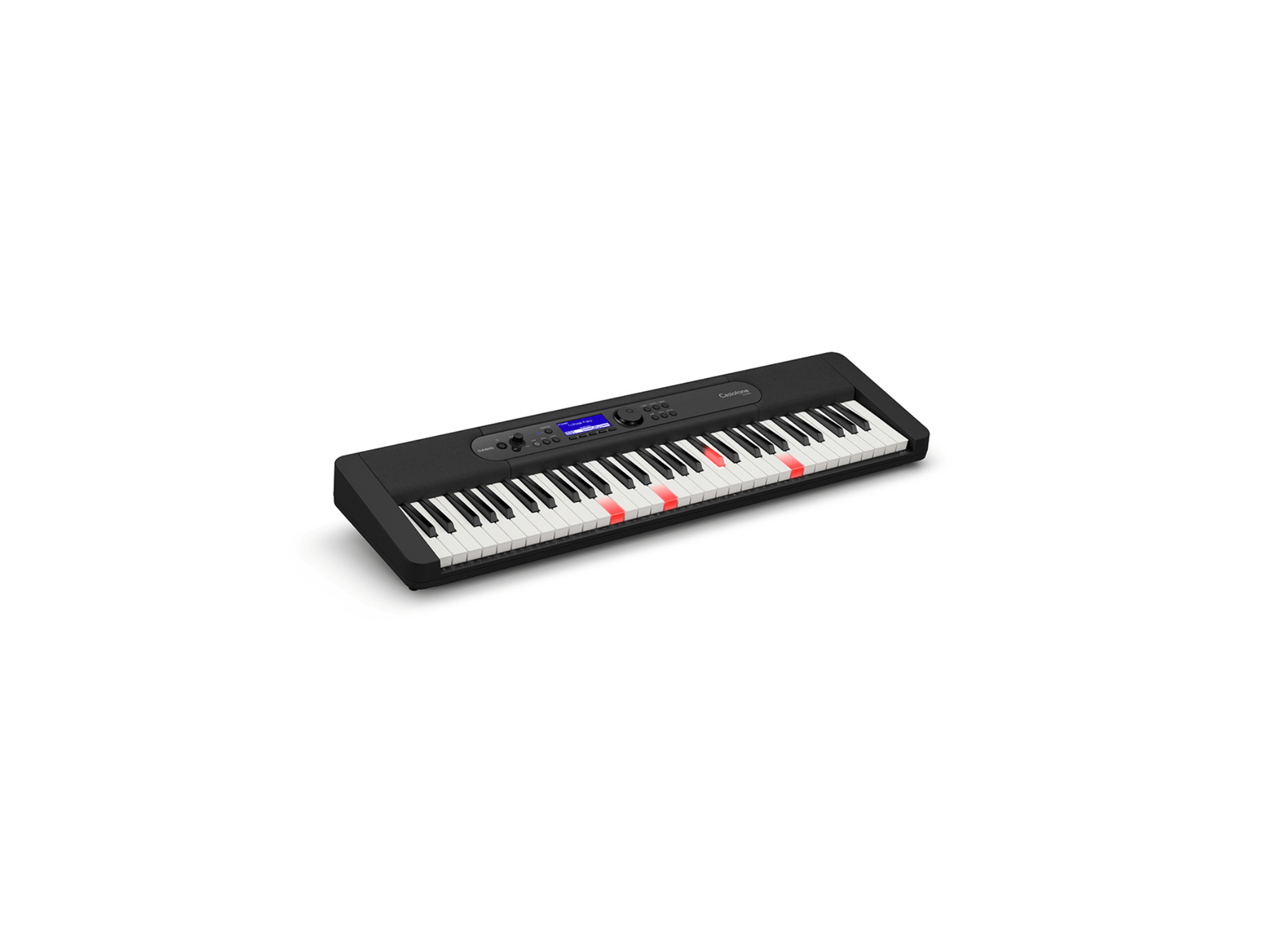 Easy, Fun, Always by Your Side.
Explore new ways to learn music with the LK-S450. Fun is key to learning. The simple, user-friendly interface provides access to a variety of high-quality tones and multiple functions plus a hands-on learning guide so you can progress at your own pace. Learning to play your favorite tunes is now easier than ever. Relax and let the LK-S450 show you what note to play next. With the Lighting System illuminating the way, start playing your first song in as little as a few minutes. Complemented by the additional feature of the Step-Up Lesson Mode, you're in control of how quickly you move through the levels. Enjoy learning at your own pace – the LK-S450 is ready when you are.
Wherever You Are, Make Music
Stylish, casual, effortless. The LK-S450 is slim and light enough to fit anywhere, even over your shoulder. No desk or stand? Strap pins allow you to play anywhere. LK-S450's intuitive interface comes with a variety of built-in tones and functions so you're never short on material. Use MY SETUP to program in different functions, customizing your settings and assigning them to one of the 5 buttons below the LCD screen, then access them with a single touch when you're ready to play. Enrich your life with music.
61 touch responsive piano-style keys with key lighting
600 sounds, 200 rhythms
Optional connection to a PC via an USB to Host port
Mic In, Audio In
Vairāk informācijas – Casio