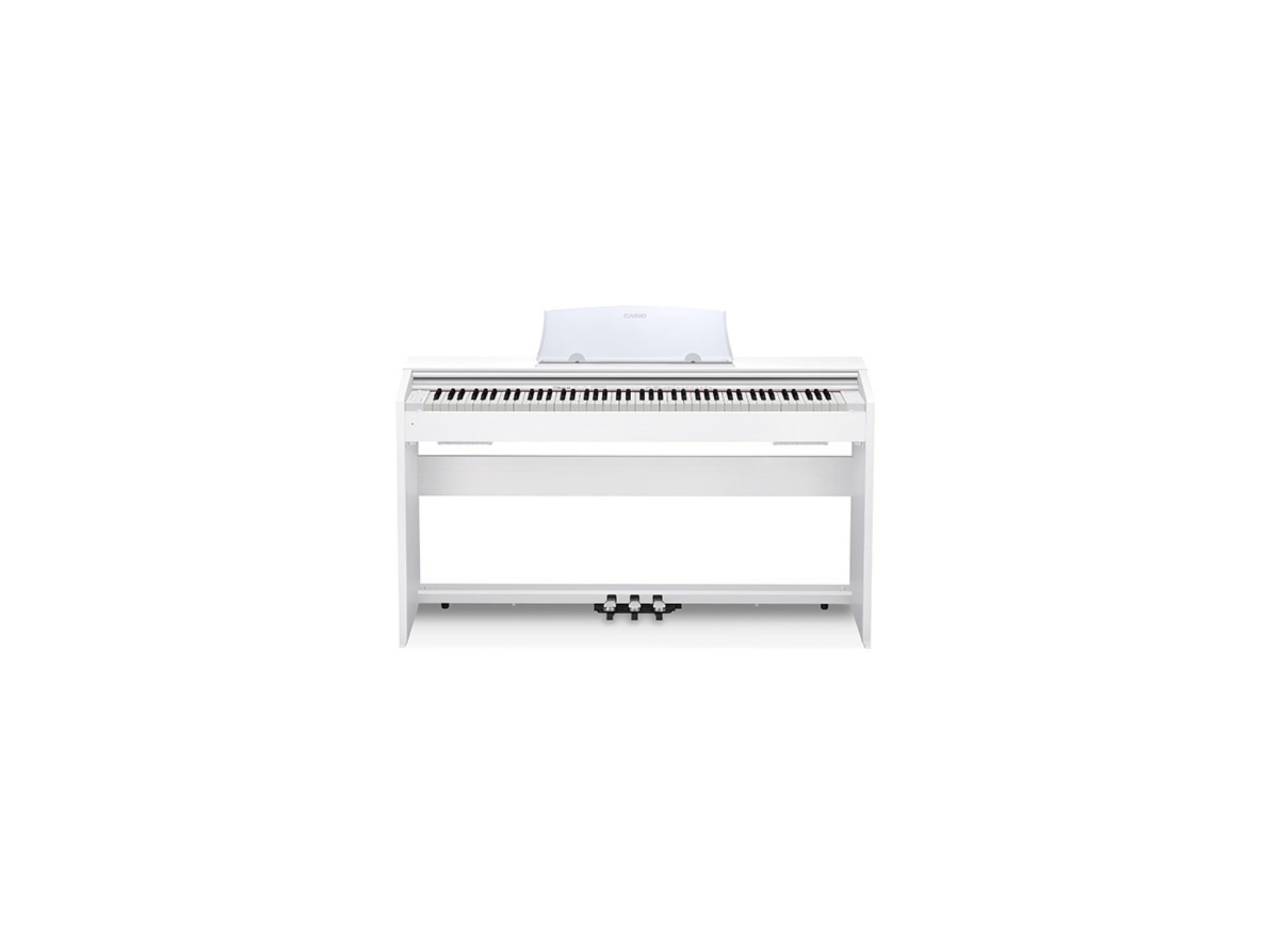 The CASIO PX-770 is a real musical all-rounder thanks to the new grand piano sound in Concert, Mellow, Bright, Modern, Rock and Jazz sound variants, plus 13 other tones.
Featuring damper resonance, Volume Sync EQ and headphone mode EQ, there are no limits to the pianist's creativity. With the PX-770, you receive a digital piano for your home with a wide variety of sophisticated functions that requires very little space.
The new Concert Play function is also integrated into the CASIO PX-770: With ten orchestral pieces for piano, piano parts can be practised and played with adjustable tempos.
Vairāk informācijas – Casio