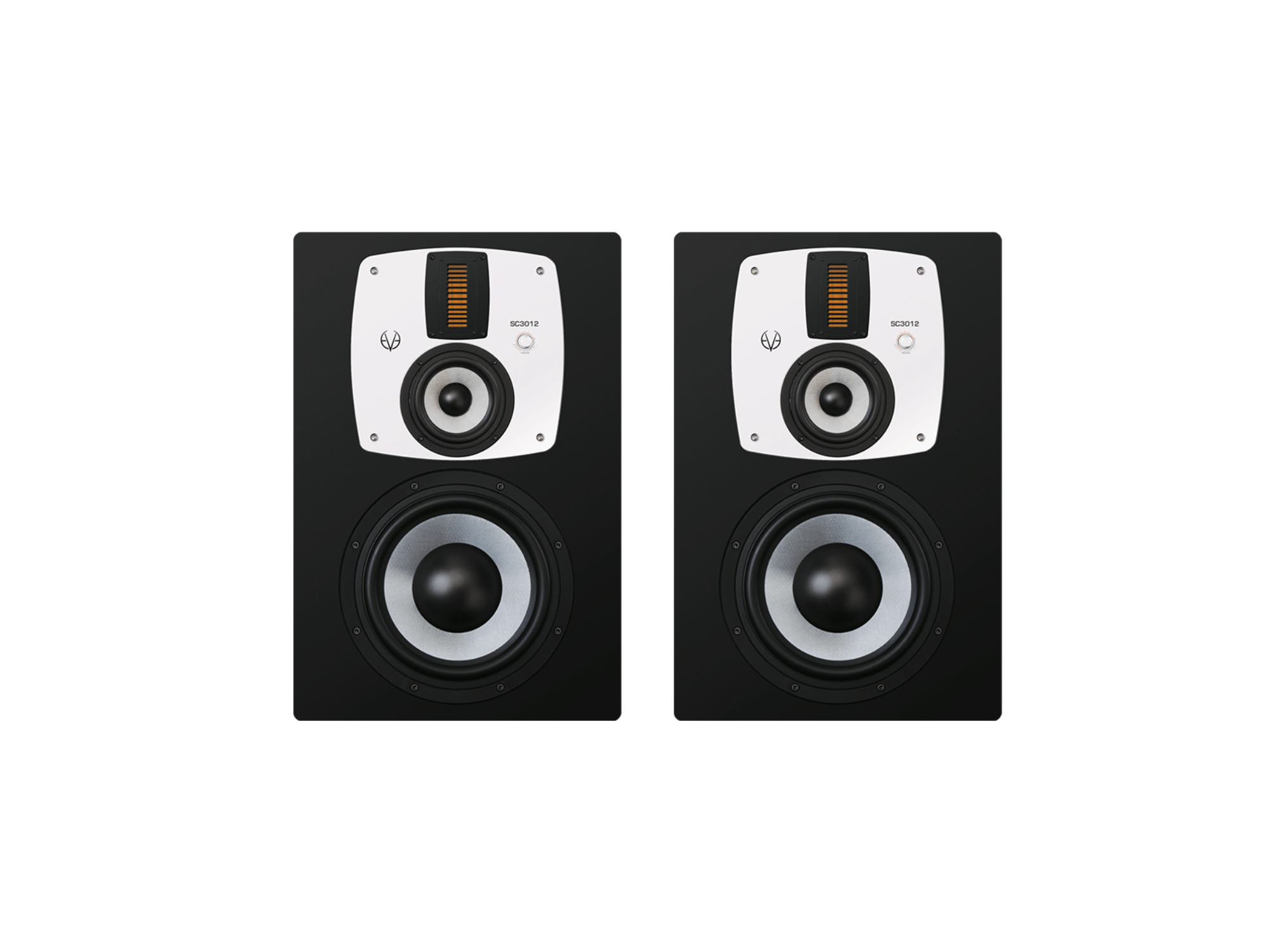 THE ULTIMATE SOLUTION ENSURING A FULL-RANGE LISTENING EXPERIENCE WITH PERFECT FREQUENCY BALANCE, OUTSTANDING DYNAMIC RESPONSE AND UNBEATABLE SOUND IMAGING!
The SC3012 systems feature a very powerful amplifier array, with one amplifier per driver. All drivers, and especially our proprietary AMT RS6 tweeter, are developed to deliver high sound pressure levels, extremely low distortion and an optimised directivity. Together with the ultra-stiff plywood front plate and a special inner construction to lower resonances, they offer a smooth directivity, highly defined mids, pristine high frequencies and a powerful and tight low end.
The silver module housing the midrange driver and our AMT RS6 tweeter can be rotated by 90 degrees allowing you to set up the speakers either horizontally or vertically.
The SC3010/SC3012 systems are also built with in-wall installations in mind. In this case, simply adjust the filter controls to "inwall". A set of high-density foam is provided to close the backfiring bass ports.
The Air Motion Transformer (AMT) RS6 is exclusive to SC3012 and its smaller brother SC3010 and completes the system.
The RS6 was developed to allow the SC3010/SC3012 to couple a faithful high frequency reproduction along with a clear and detailed high mid-range. This new AMT is 2.5 times bigger than the RS1, RS2 and RS3 Air Motion Transformer units, and it is a crucial part of the system as it helps to couple the middle and high frequencies with great precision. The crossover frequency goes down to 1800 Hz, ensuring a smooth directivity, and a very well defined mid to high-range response.
| | |
| --- | --- |
| Dimensions (WxHxD) [mm] | 435 x 650 x 490 |
| Dimensions (WxHxD) ["] | 17.13 x 25.59 x 19.29 |
| Free-field frequency range (-3dB) | 25Hz – 21kHz |
| Tweeter | AMT RS6 |
| Midrange | 130mm/5″ |
| Woofer | 300mm/12″ |
| Max SPL per pair | 130dBspl |
| Output power (woofer) | 800W |
| Output power (mid-driver) | 250W |
| Output power (tweeter) | 250W |
More fascinating information at – EVE AUDIO