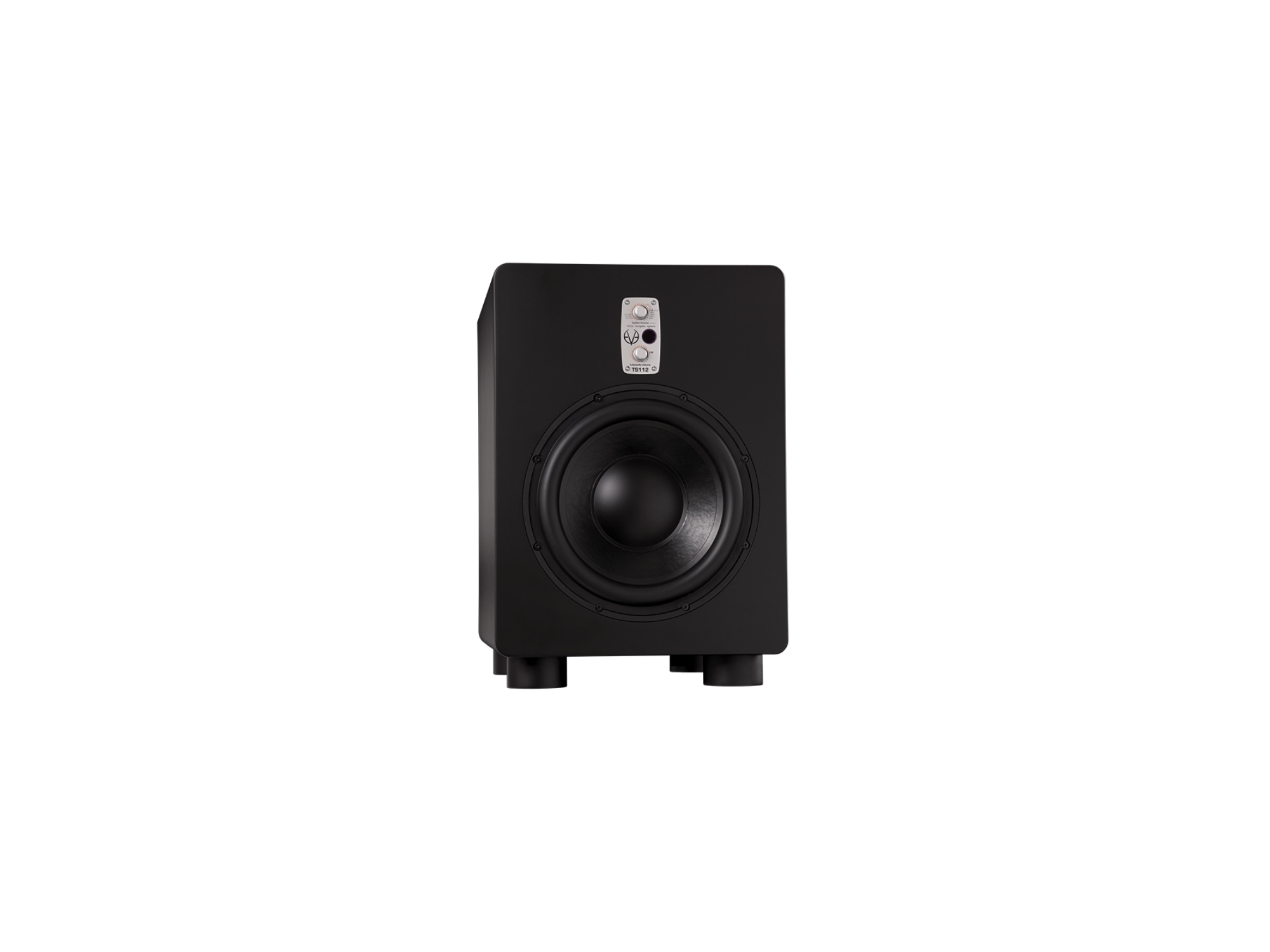 The Eve Audio TS112 is a 12″ Active Subwoofer offering a combination of both quality precision and power.
The TS112 by Eve Audio has detailed controls like switchable satellite filters (full range and 85Hz), phase switch controls (0°, 180°). and variable subwoofer filter frequencies (50….150Hz) to let you tailor and adjust your ThunderStorm to your specific room.
The TS112 is the smallest model in the range of EVE Audio subwoofers and features a very efficient 400W PWM amplifier that drives a proprietary 12″ woofer. That guarantees a frequency response of 20 Hz (on the lower end), up to 150 Hz, for a maximum output power of 112dB (SPL @ 1m).
The included remote control will let you adjust not only the subwoofer's volume but also the complete stereo system's volume while sitting comfortably in your sweet spot.
All in all, the ThunderStorm subwoofers will make any system sound better and more complete.
The main characteristics of the Eve Audio TS112 include:
12″ Active Subwoofer
Frequency range (-3dB) 20Hz – 150Hz
Woofer 12″(300mm)
400W amplification
Maximum SPL @ 1m: 112dB
Variable Subwoofer filter: 50Hz – 150Hz
Phase switch: 0°/180°
Switchable Satellite filter: flat/80Hz
Dimensions (WxHxD): 15.35″x 22.05″x 20″ (390mmx560mmx508mm)
Weight: 56.2lb (25.5kg)
Vairāk informācijas – Eve Audio