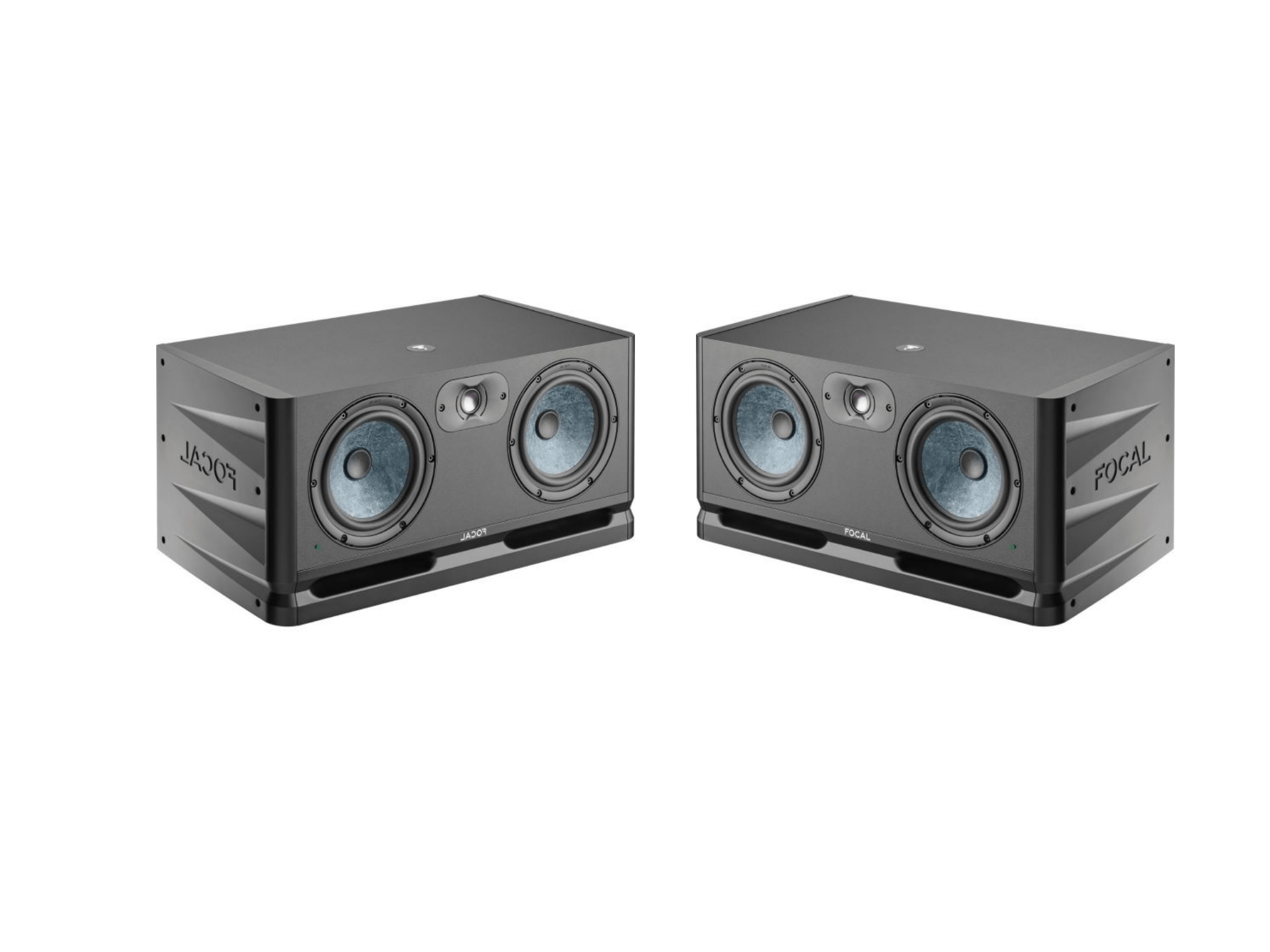 The Alpha Twin Evo design leverages cutting-edge materials and engineering to advance the state of the art in studio monitoring.
This compact twin active monitor employs a 1-inch aluminum tweeter and dual 6.5-inch woofers with Slatefiber cones developed and handcrafted in Focal's Saint-Étienne, France-based facility. Powered by 130 watts of optimized Class D tri-amplification and engineered to deliver flat tonal balance and outstanding dynamic range, the Alpha Twin Evo is designed from the ground up for improved performance over previous-generation Alpha monitors.
You can trust Focal monitors
With their extended frequency response and precise imaging, Focal's Alpha Twin Evo active studio monitor is engineered to reproduce your audio signal with unerring accuracy. But beyond its impressive performance, this monitor is designed for flexible, seamless integration into you studio. The Alpha Twin Evo features rear-panel HF/LF shelving to optimize the system for any acoustic environment; in addition to balanced XLR, TRS, and unbalanced RCA inputs, it offers the energy-saving convenience of Focal's automatic standby mode, which cuts power after 15 minutes of inactivity. Engineers at Sweetwater rely on Focal monitors to tell them the truth about what they're recording. You can put your trust in them, too.
Focal Alpha Twin Evo Dual 6.5-inch Powered Studio Monitor (Each) Features:
Optimized LF extension, dynamic range, and sheer impact
Frequency response: 38Hz–22kHz (+/- 3dB)
Maximum SPL: 108dB SPL (peak @ 1 m)
Mid-/low-frequency amplifier: 2 x 50W, Class D
High-frequency amplifier: 30W, Class D
Wide dispersion for accurate sound throughout the room
HF/LF shelving optimizes the system for any acoustic environment
Slatefiber cones handcrafted in France: sonic neutrality, no distortion
Identical tonal balance at both low and high volume
Connect up to 3 audio sources
Balanced XLR, TRS, and unbalanced RCA inputs
Automatic standby mode after 15 minutes of inactivity
Inserts for wall fastening; protective grilles included
More information – Focal