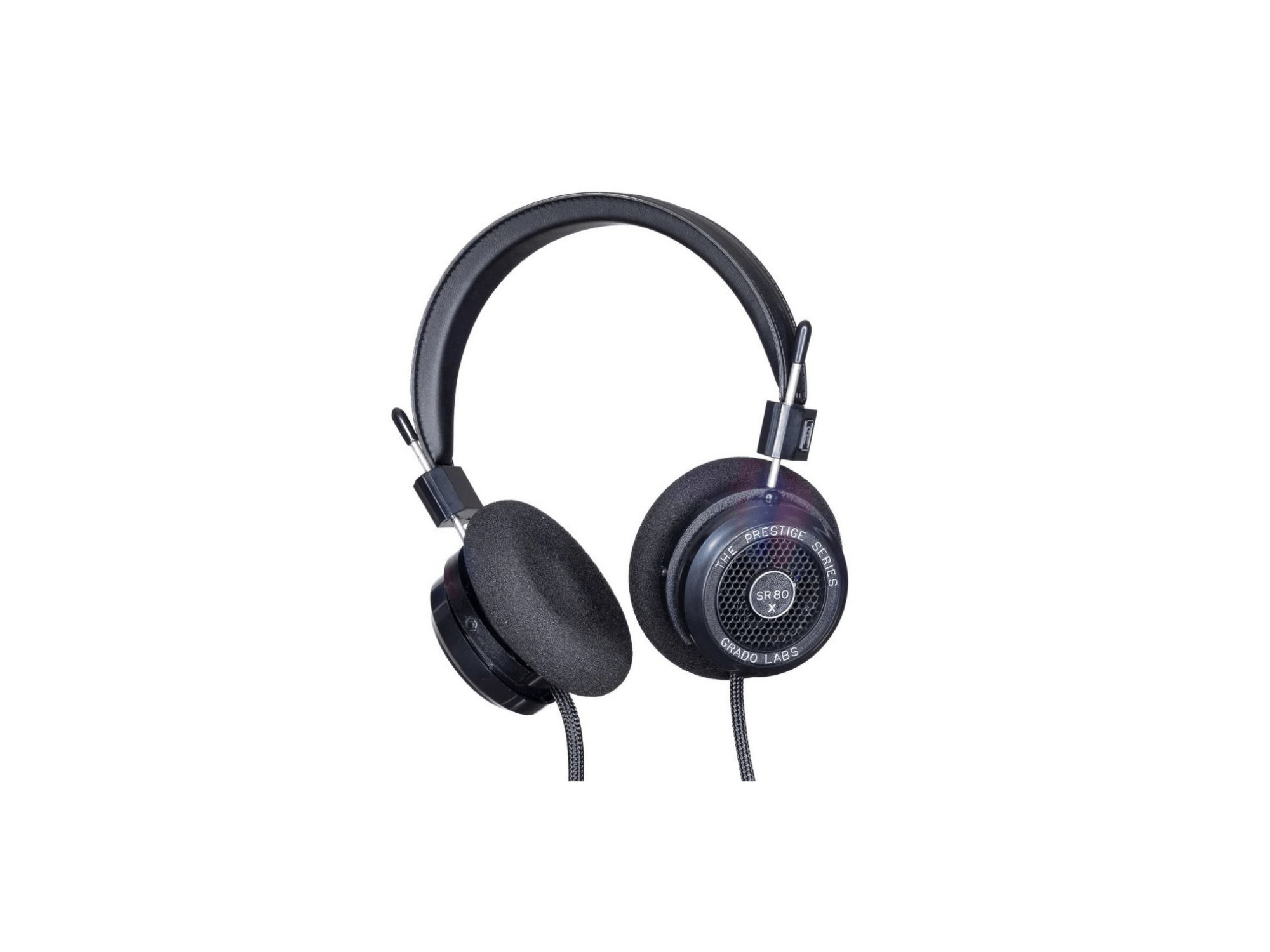 Grados SR80 was the company's first pair of headphones. Without them, Grado wouldn't be where it is today. The SR80x is the most recent iteration of that legendary design. These 'phones bring out new details in songs that you may have never noticed before. When you couple their warm, intricate sound and their surprisingly affordable price, you get a pair of headphones that make a perfect entry point into the world of hi-fi audio.
The new X Series drivers found in each earcup are a step above those used in the previous version, the SR80e. The drivers have a lighter voice coil, redesigned diaphragms, and a more powerful magnetic circuit. Those things help give these cans fast attack and decay, great imaging and clarity, and solid low-end punch.
These headphones offer a great bang-for-your-buck. You can drive them off your smartphone, tablet, or computer easily. For even more clarity and detail, you can pair them with a good headphone amplifier.
Open-back, on-ear design with replaceable ear cushions
New 44mm X Series drivers provide better performance with less distortion
Four-conductor connecting cable with a super-annealed copper wire for improved signal clarity and control
Adjustable headband with extra cushioning for a comfy fit
Vairāk informācijas – Grado Labs