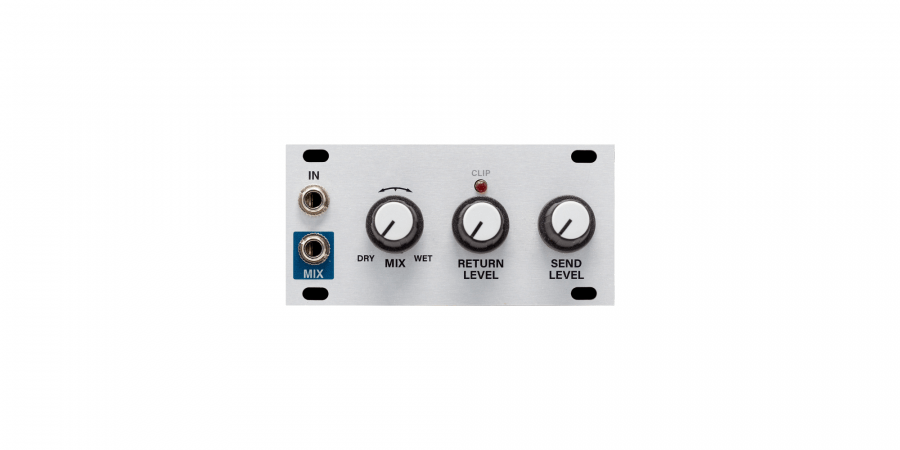 Best Of Both Worlds
The Pedal I/O 1U system enables the modular synthesist to interact with the impressive assortment of delays, choruses, flangers, phasers, fuzz boxes, tremolos, wah-wahs, amp simulators, compressors and pitch shifter pedals available to guitarists. Conversely, it also grants guitarists access to the myriad filters, ring mods, wavefolders and — most importantly — the near infinite CV modulation delights inherent in eurorack. The Pedal I/O is more than just a simple level shifter — it's also an impedance converter, which provides proper drive and loading for any FX pedals or instruments you connect.
The Pedal Interface 1U module connects either to the Pedal I/O Jacks 1U module, or directly to our 7U cases using the 7U Case Adaptor. Two Pedal Interface modules can be connected to a 7U case in this manner, with one taking the left input and output on the case, while other takes the right.
Features
Use the Pedal I/O's RETURN circuit as a "direct box" for connecting any instrument.
Signals arriving at the Pedal I/O System pass through a Class A triode emulator, allowing for some tube-like overdrive at high gain setting.
Separate gain controls on both the SEND and RETURN.
Use Pedal I/O in the studio as an active "re-amping" device to play pre-recorded tracks back through guitar amplifiers or pedals.
Low MIX output impedance for driving long cables, lower noise, and minimum interference from outside sources.
 
Specs
Width
16HP
Depth
29mm
Power
10mA @ 12V
10mA @ -12V