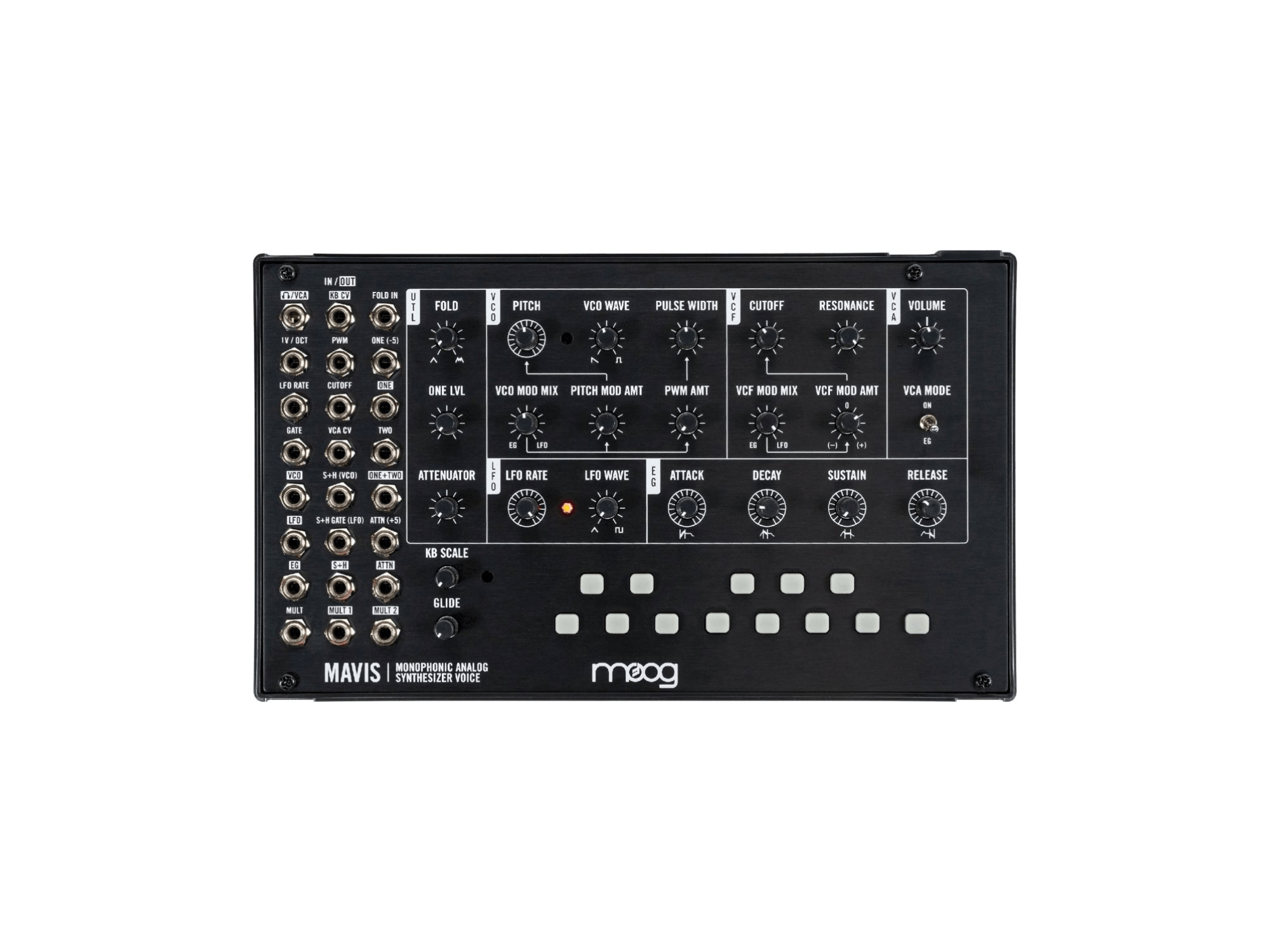 Meet Mavis: A New Budget-Friendly Semi-Modular Analog Synthesizer
Whether you're looking to scratch that DIY itch or you're finally ready to take the plunge into analog synthesis, Moog's Mavis is a spectacular way to get immersed in 100% analog design. Synthesists are impressed with just how versatile this lightweight powerhouse can be. It packs a punch that is right at home in any rig.
Remove it from its housing and you've got a 24-point, voltage-controllable 44HP module that's Eurorack-ready. Alongside a classic Moog Ladder Filter, the Mavis boasts a VCO (with PWM), a VCA, an LFO, and a 4-stage envelope generator. This mini-mono synth also proudly introduces Moog's first analog wavefolder, diversifying opportunities with additive synthesis. With no soldering required, you can assemble the Mavis in an afternoon, regardless of skill level. Finally, the included protective cover will keep your Mavis clear of trouble in the studio or on the road.
Build-it-yourself model means authentic analog sound with no soldering required
Onboard 13-key baker's octave means quick playback with full glide and KB scaling
1 v/oct setup enables exploration of unusual pitch and tone relationships
VCO features Pulse Width Modulation to create even greater range of harmonic character
Sculpt classic-style Moog leads and licks with the -24dB Low Pass Ladder Filter
Crossfader-based LFO modulation allows you to utilize the 4-stage envelope generator to devise intriguing and uncommon contours
Diode wavefolding circuitry means analog additive synthesis is now a possibility
24-point patchbay provides easy Eurorack integration at just 44HP
Included protective cover keeps your Mavis clear of dirt and grime, in the studio or on the road
More information – Moog