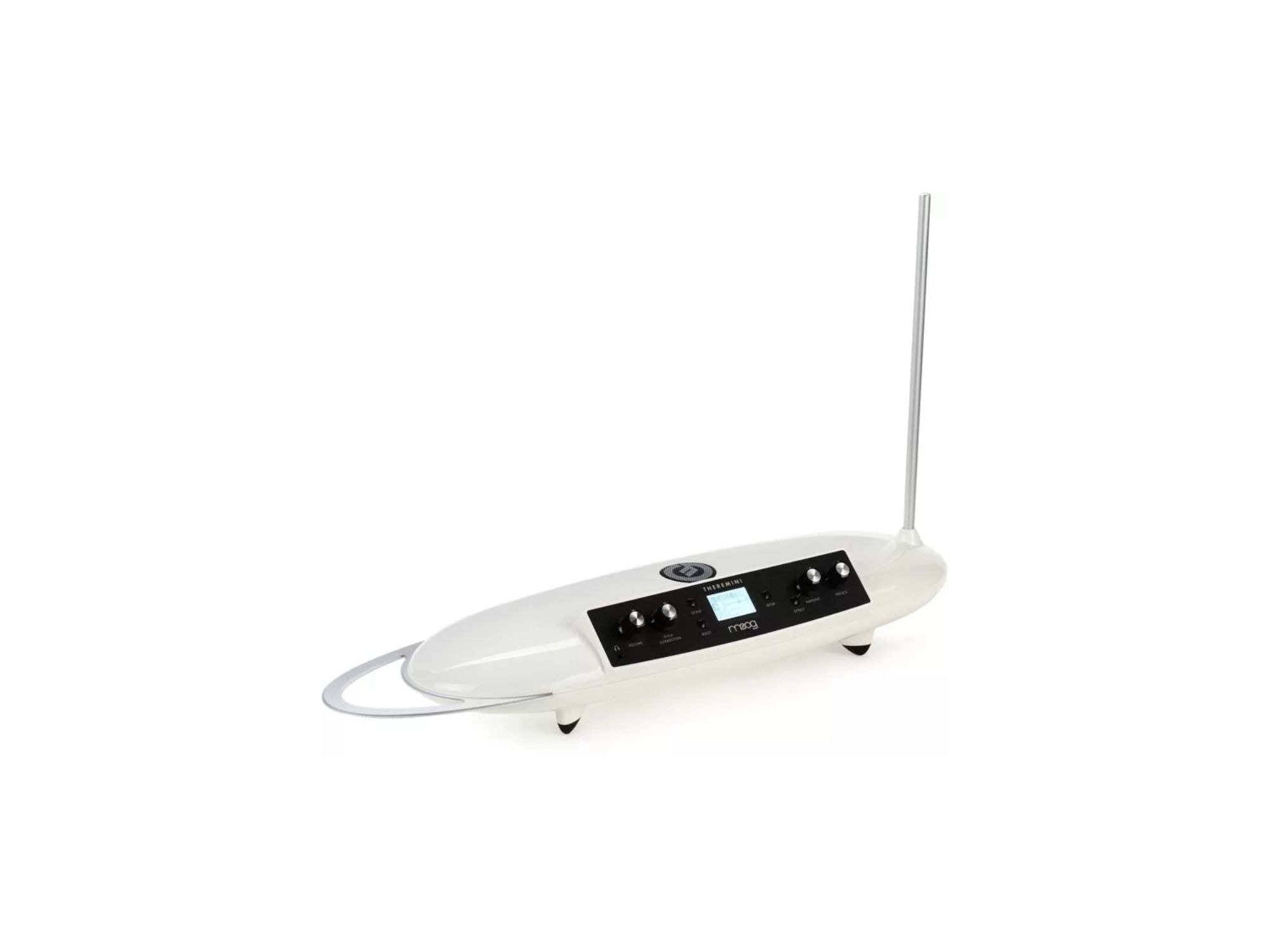 It's Easier Than Ever to Start Playing Theremin!
The Moog Theremini makes the unique Theremin instrument more accessible than ever before. A built-in tuner gives you visual feedback of your tuning accuracy, perfect for correcting your playing position. With 32 wavetable-based sound presets and different musical scales and root notes to choose from, the Theremini makes it easy to start playing. One of Sweetwater's favorite features is that you can control the amount of pitch quantization, giving you equal access to hard-tuned sounds and classic free-ranging Theremin sounds. Whether you're a performing electronic musician or just have a taste for unusual instruments, you'll experience music in a whole new way with the Moog Theremini.
Moog Theremini at a Glance:
Start playing fast thanks to built-in scales and pitch quantization
Improve your technique quickly with the built-in tuner
Create modern sounds with a unique vibe
Start playing fast thanks to built-in scales and pitch quantization
While the free-ranging pitch of the original Theremin is what gives its sound much of its unique character, the Theremini gives you the option to quantize your playing to one of many selectable scales. Best of all, you've got complete control over the amount of pitch quantization. At maximum settings, notes lock into place in the selected scale – it's impossible to play a wrong note. As you decrease this control, you get more expressive control over pitch and vibrato. Turn it all the way down, and you have the same performance characteristics as you'd expect from an original Theremin.
Moog Theremini Features:
Easy-to-play Theremin with built-in speaker
32 wavetable-based sounds range from classic to modern
Selectable scales make it easy to play with accurate pitch
User selectable range means you can set the lowest and highest note values
Pitch/CV output and USB MIDI for controlling other synthesizers
Can be mounted on a mic stand (requires optional 3/8″ male to 5/8″ female mic screw adapter)
More information – Moog