hi-fi-atskanotaja-tips

Tīkla Atskaņotāji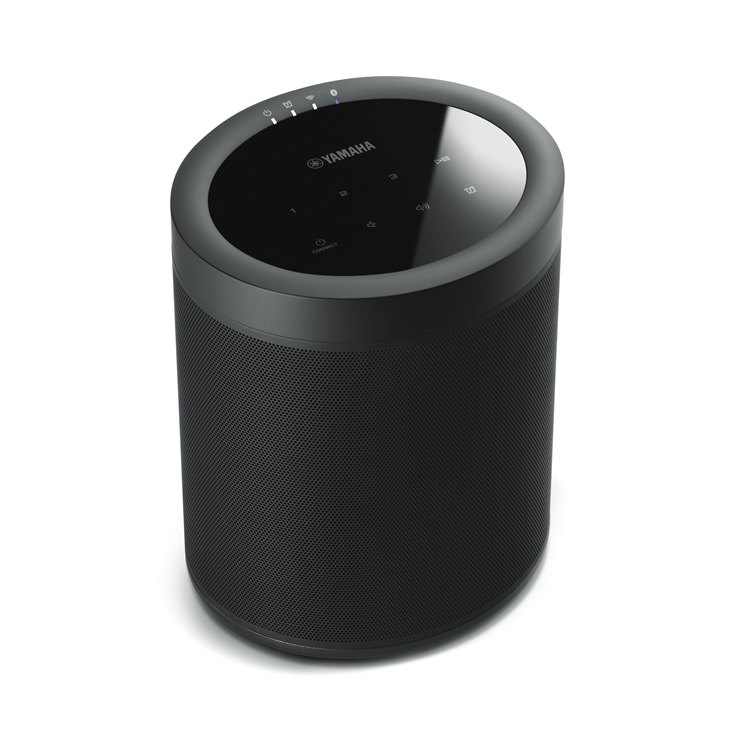 A world of music.
Explore a world of music with music streaming services* built-in. Syncing your playlists and song likes from your smart phone or computer to the MusicCast 20, music streaming services make it impossibly easy to either listen to your faves or discover new music.*Streaming service availability varies by region.
Multi-room Audio.
MusicCast takes the headache out of multi-room audio. Simply connect all MusicCast devices to the same network and start sharing audio throughout the home.Take MusicCast for a test drive by downloading the free MusicCast app and using it demo mode.
Let's talk.
Touch or voice control – the choice is yours. Intuitively control a single MusicCast product or an entire whole-of-home system with ease using Alexa or Google Assistant and hear your home come alive.*Availability of voice command control via Amazon Alexa and Google Assistant varies by region.
Say goodbye to speaker wires!
Good sound should never tie you down. The MusicCast 20 lets you connect the way you want to – wirelessly. Whether via Bluetooth® or over Wi-Fi with AirPlay 2®, the wireless connection makes it quick and easy to get the party started.And for all those home theatre buffs out there, the MusicCast 20 can be used at the back of the room, replacing the need for surround sound speakers.Connecting wirelessly to a MusicCast AV receiver* means no more having to run speaker cable around the room.
MusicCast 20
Music streaming services built-in
MusicCast multi-room technology
Amazon Alexa and Google Assistant voice control compatibility* (*Availability varies by region)
High-Resolution Audio
Stereo pairing (requires 2 units)
Ability to be used as surround speakers with an AV receiver or sound bar* (*Select MusicCast models only)
Soft-touch, simple presets for instant playback
Alarm