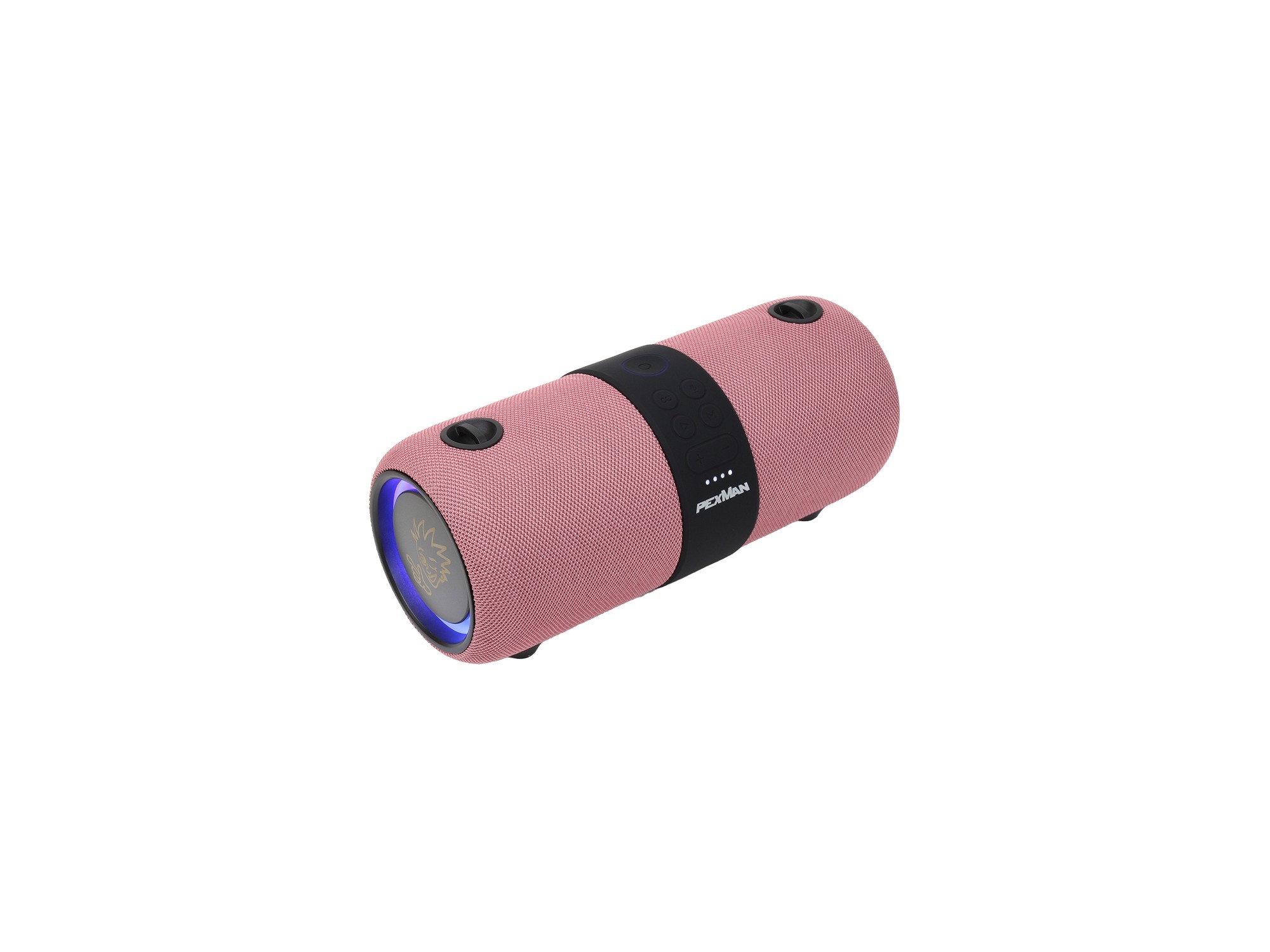 PM10 is a splash water proof so you can take it to bathroom, sauna, beach, rain etc…
Imagine a perfect evening with your friends and you want to go to sauna or beach and want to listen music? With PM10 you can!
PM10 comes with detachable carrying strap for easy carrying.Walking, biking, hiking or chilling the PM10 is easy to take with you.
No matter where you go the PM10 comes with you!
Features
• Fabric Material Mesh Front Cover
• Soft durable rubber band for the buttons and to protect the speaker
• IP rating: IPX6
•  Bluetooth version: V4.2+BR
•  Speaker Size: 3 inch*2
•  Amplifier output: 10W*2, 4Ω RMS
•  Battery Capacity: 3.7V, 3600mAh
•  Play Time: 10 hours depending volume
• 59Hz-20KHz frequency range
• Two wireless stereo ( link two speakers to get left and right channel seperation )
• Boost mode ( more dynamic sound )
• Bluetooth version 4.2
• Bluetooth connecting range: 10m
• FM-Radio
More information on the PEXMAN official site