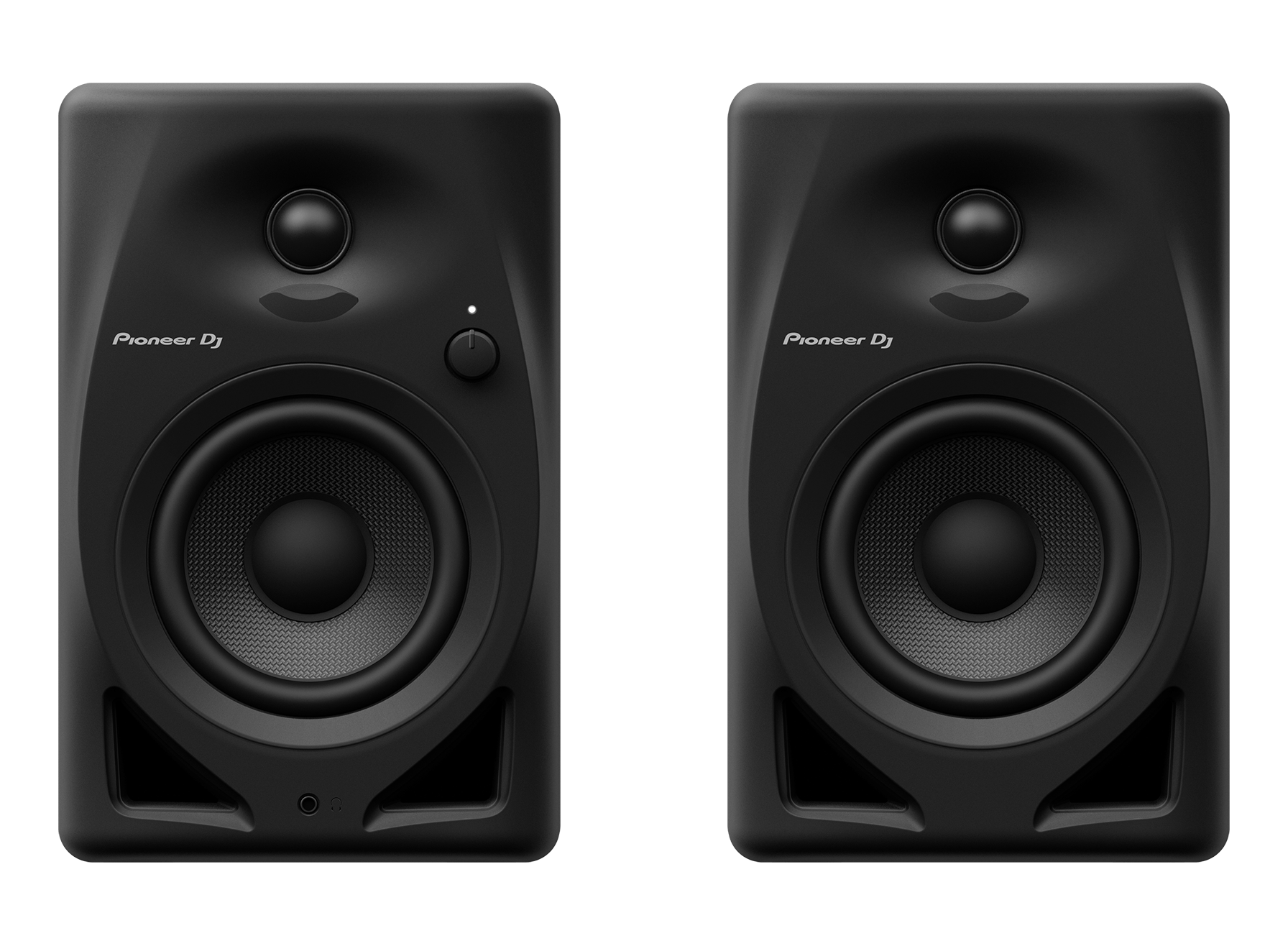 Class D amplifier:
Each DM series speaker produces pure, balanced bass sound thanks to a new Class D amplifier with 96kHz sampling DSP.
DECO convex diffusers:
Another advancement from the DM-40 model comes in the updated design of the DECO convex diffusers which help deliver crystal-clear high frequencies in every direction, so you can enjoy a wide sweet spot and 3D stereo sound wherever you are in the room.
Time alignment:
The woofer and tweeter are perfectly aligned so you'll hear all sound frequencies clearly
Grooved ducts:
The grooves on the ducts reduce air friction so bass is tight and punchy, even if you position the speakers against a wall. Plus, the curved front edges provide maximum rigidity and minimum resonance for clean audio at any volume level.
4-inch woofer
The 4-inch woofer creates powerful sound without distorting, even if you pump up the volume