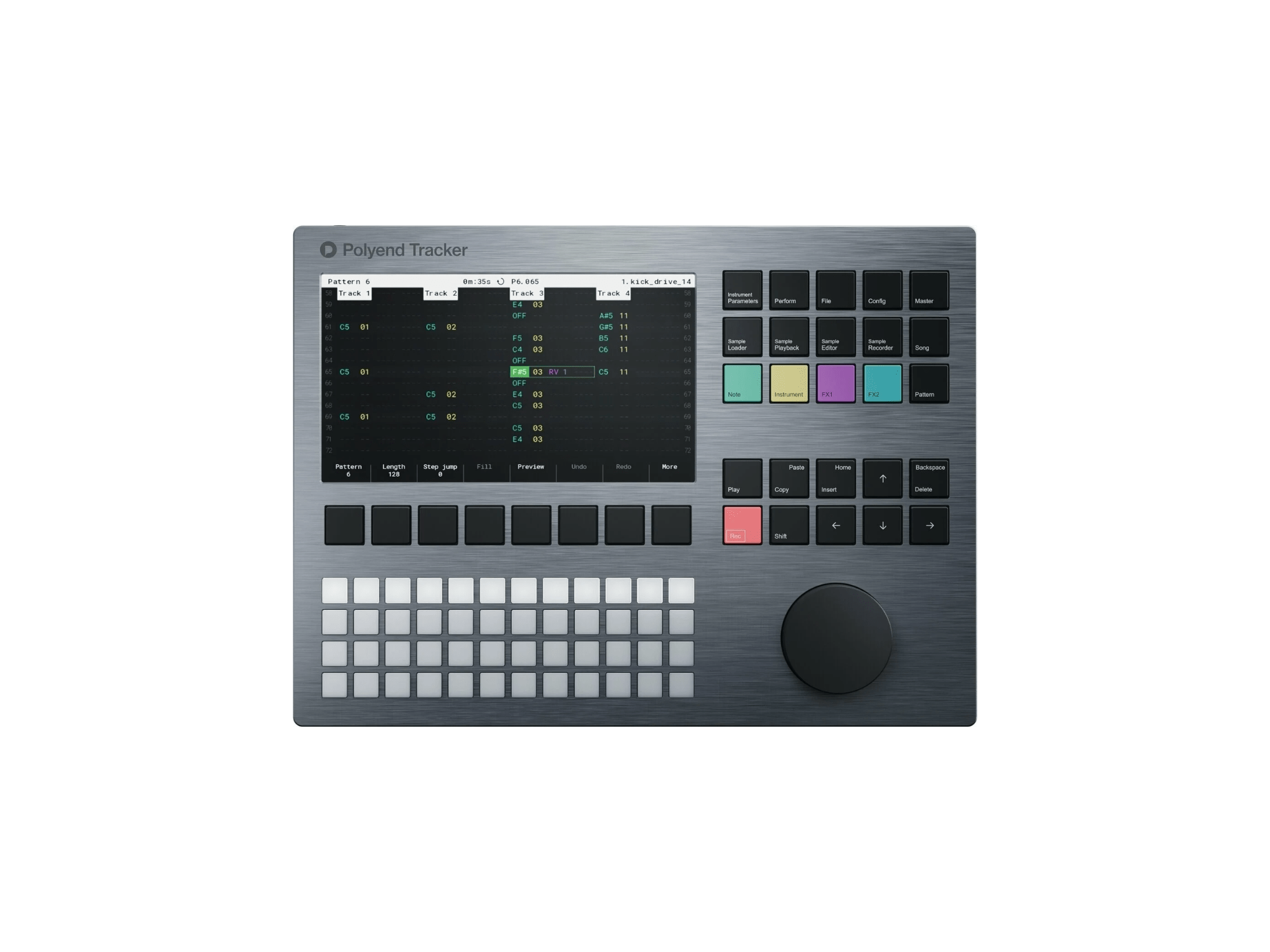 A retro form factor updated with forward looking functionality and designed as an easy to use compact standalone workstation. Made for creatives who break patterns on a daily basis. Designed to help artists forge unique avenues of sonic construction. Introducing the first hardware tracker in the music world.
Don't be fooled by the classic tracker look. While maintaining the original quick and straightforward workflow, the Polyend Tracker is armed with an updated arsenal of sonic weapons. Automatic filling, randomizer, probability, selection rendering, effects per step, live recording, batch parameters editing, micro-tuning, micro-timing, rolls and many more give you the tools to be endlessly creative. Compatibility with MOD files allows you to import and finish tracks from back-in-the-days or export and finalize them in modern software trackers.
Large screen, ergonomic keyboard, and a big knob for fast and easy navigation.
It's standalone and portable – everything you need to produce an album wherever you are.
Sampler, Wavetable and Granular Synthesizer, FM Radio for limitless inspiration.
Powerful Step Sequencer and Song Arranger for finishing your piece in a flash.
Performance mode lets you creatively break, mangle, and augment your patterns when playing live.
Bidirectional MIDI to play with other software and hardware.
Ins and Outs
Stereo Out
Mono Line In
Mono Mic In
MIDI In
MIDI Out
USB-C
In the box
Polyend Tracker
USB‑A power adapter
USB-C cable (2 m)
Stereo 3.5mm to 2x Mono 6.3mm adapter
Minijack to MIDI DIN adapter (Type B)
16GB MicroSD Card
MicroSD to USB-A Adapter
More information – Polyend