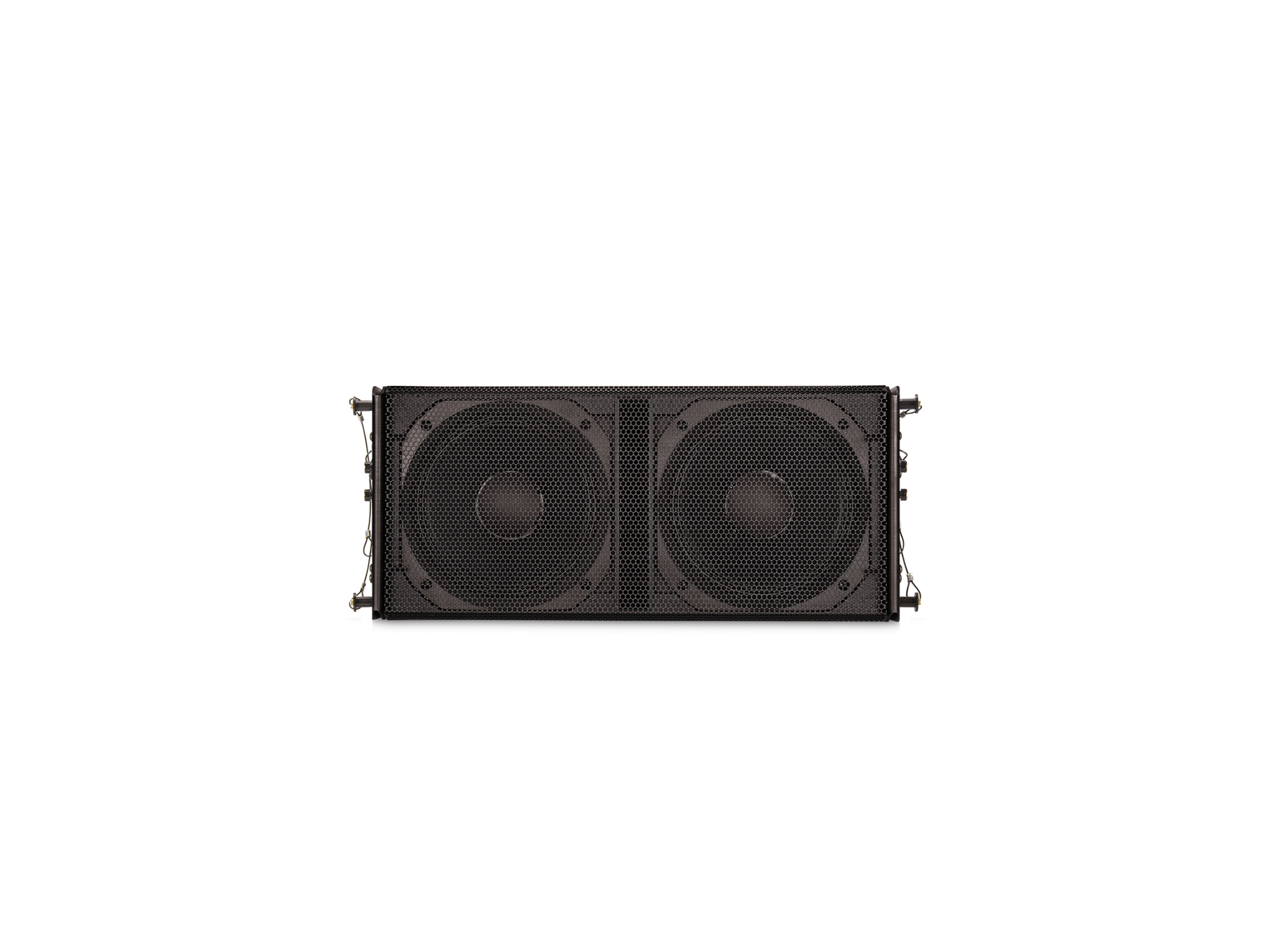 Outfit your portable or installed sound system with the QSC WL3082 WideLine-8 line array system to unleash big power in a small footprint. Its 3-way speaker setup features 8″ low- and mid-frequency woofers and a 3″ diaphragm high-frequency compression driver, enabling broad frequency reproduction from 62 Hz to 20 kHz (-10 dB). The LF and MF woofers each boast 250W continuous power handling, while the HF driver is rated for 85W.
With wide 140° horizontal coverage and high output capability (up to 133 dB SPL peak), the WL3082 WideLine-8 is poised to provide the type of high-quality sound reinforcement needed in a variety of venues and live stages. The sturdy birch ply enclosures offer built-in vents that double as handles and integrated suspension links, which allow the cabinet to be flown or set up in a ground stack configuration.
Features
Extraordinarily compact (only 20-inch / 508 mm wide) and lightweight (38 lb / 17.2 kg)
High acoustic output (133 dB SPL peak)
Wide 140° horizontal coverage
High power, 8-inch neodymium LF / MF drivers provide low-frequency extension to 62 Hz without subwoofers
3-inch diaphragm compression driver on QSC's patented 140° multiple diffraction aperture waveguide (Patent No. 7,177,437)
Patented (D576,660) side-mounted vent ports designed for double duty as handles
Simple, easy-to-use rigging system supports arrays of up to 12 units with 10:1 design factor
Flexible ground stack capability
Fully supported in EASE and EASE Focus acoustic software
Birch ply enclosures. Available with standard finish in black.
Designed for tri-amplified operation. DSP settings are available on Q-SYS, SC-28, PLD amplifiers and CXD amplifiers.
SPECIFICATIONS

Configuration

Dual 8-inch, 3-way, triamp line-array

Dual 12-inch, 4th-order bandpass subwoofer

Transducers

High-frequency

Low-frequency

1.4-inch exit, 3-inch diaphragm, neodymium magnet compression driver

Dual, 8-inch woofer, 2.5-inch voice coil

–

Dual, 12-inch woofer with a 4-inch voice coil, ceramic magnet assembly

Frequency Response (±3 dB)

68 Hz – 18 kHz

40 Hz – 100 Hz

Frequency Range (-10 dB)

62 Hz – 20 kHz

32 Hz – 107 Hz

Nominal Impedance

HF: 16 ohms

MF: 16 ohms

LF: 16 ohms

SUB: 4 ohms

Continuous Power Capacity1

HF: 85 W

MF: 250 W

LF: 250 W

LF: 1100 W

Maximum Output, Continuous / Peak

(dB SPL at 1 m)

HF: 127 dB SPL / 133 dB SPL

MF: 122 dB SPL / 128 dB SPL

LF: 122 dB SPL / 128 dB SPL

LF: 129 dB SPL / 135 dB SPL

Nominal Coverage

H: 140°

V: dependent on number of elements used

–

–

Enclosure Type

Ported, trapezoidal

4th-order bandpass

Enclosure Material

15 mm birch plywood

15 mm birch plywood

Finish

Available in black

Available in black

Grille

Perforated, 16AWG steel, backed with black cloth fabric

–

Connectors

Two NL8 in parallel

Two NL8 in parallel

Pin Outs

1+/1- NC

2+/2- LF

3+/3- MF

4+/4- HF

1+/1- Sub

2+/2- NC

3+/3- NC

4+/4- NC

Attachment Points

Integral, side plate adjustable rigging system, vertical splay adjustable

in 1° increments from 0° – 10°

Integral, non-adjustable

Dimensions (H×W×D)

229 × 508 × 406 mm

9 × 20 × 16 in

381 × 508 × 737 mm

15 × 20 × 29 in

Carton Dimensions (H×W×D)

610 × 356 × 457 mm

24 × 14 × 18 in

660 × 510 × 838 mm

26 × 20 × 33 in

Net Weight

17 kg / 38 lb

49.4 kg / 109 lb

Shipping Weight

21.3 kg / 47 lb

56.7 kg / 125 lb

Available Accessories

AF3082-L

AF3082-S

EB3082

PB3082

AF3082-L

AF3082-S

CP212-0 Wood cart

EB3082
More information – QSC