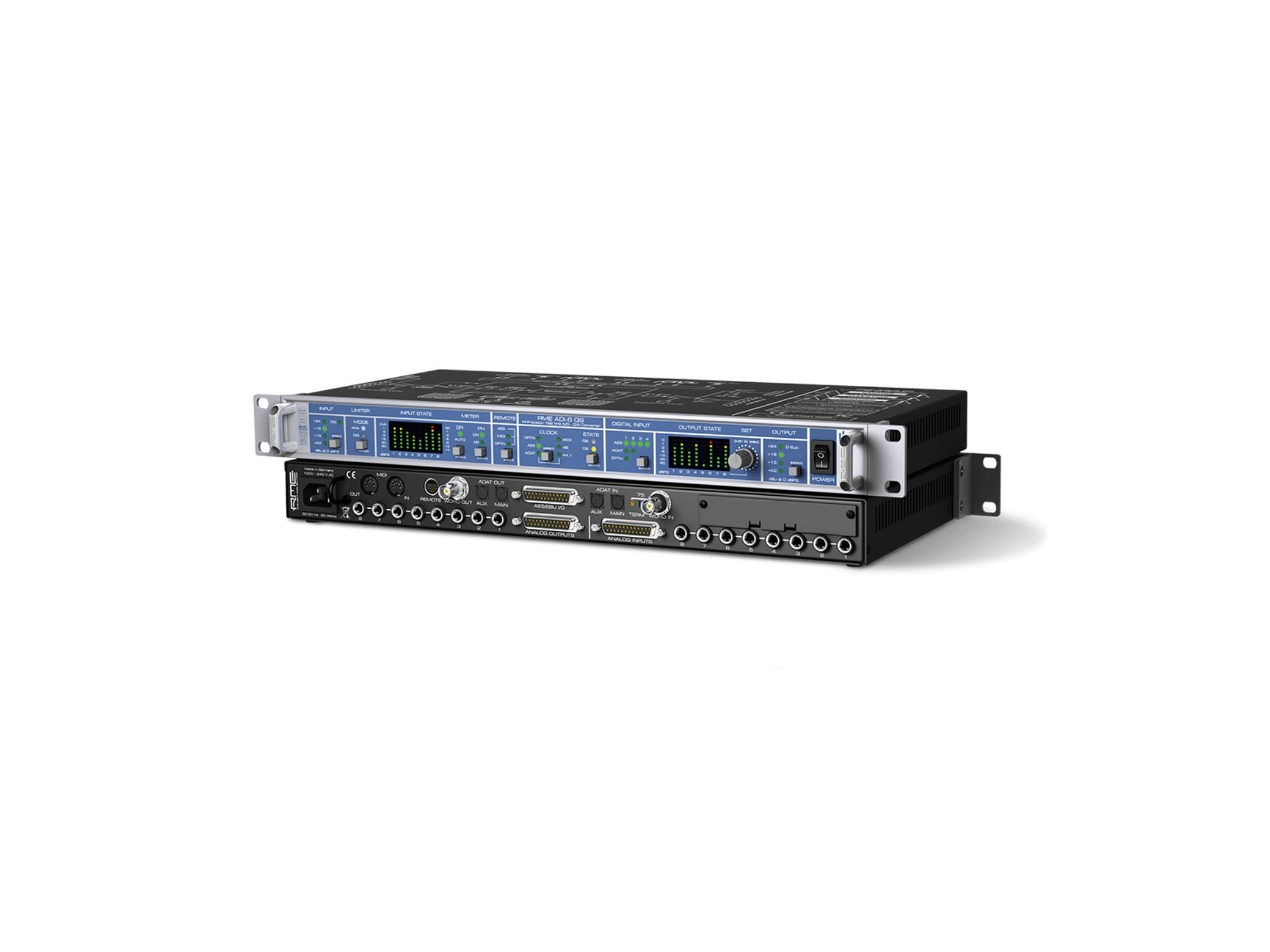 Remote-controllable 8-channel AD/DA Converter
RME converters and interfaces are amongst the most popular on the planet, thanks to their outstanding sound quality, extraordinary feature sets, and near-universal compatibility. In fact, a large number of the product specialists who come to Sweetwater to demo audio software use RME interfaces since they will work with just about any system you plug them into. The RME ADI-8 QS boasts that same legendary quality and usability, supplying you with eight channels of remote-controllable AD/DA conversion. The ADI-8 QS combines excellent analog circuit design with outstanding low latency AD/DA converter chips to ensure world-class sound and performance, while a myriad of I/O options yield easy integration with your setup. If you're searching for eight channels of reference-class conversion, the ADI-8 QS should be at the top of your list.
A myriad of features unlocks top-flight performance
The ADI-8 QS redefines the reference class of AD/DA converters. RME's acclaimed SteadyClock technology aggressively rejects jitter, while analog and digital limiters safeguard against unexpected level spikes. You also get four hardware reference levels up to +24dBu, AES/EBU and ADAT I/O up to 192kHz, optional MADI I/O, remote control via MIDI, remote digital input trimming for full input calibration, remote volume control for all eight analog outputs (either separately, globally, or ganged), and much more.
Type:

AD/DA Converter

Channels:

8

A to D:

Yes

D to A:

Yes

Sample Rate:

192kHz

Bit Depth:

24-bit

Analog Inputs:

1 x DB-25, 8 x 1/4″ TRS

Analog Outputs:

1 x DB-25, 8 x 1/4″ TRS

Digital Inputs:

2 x Optical (ADAT), 1 x DB-25 (AES/EBU)

Digital Outputs:

2 x Optical (ADAT), 1 x DB-25 (AES/EBU)

MIDI I/O:

In/Out

Clock Inputs:

1 x Word Clock

Clock Outputs:

1 x Word Clock

Other I/O:

1 x Remote

Expansion Slots:

One expansion slot

Rack Spaces:

1U

Power Source:

Standard IEC AC cable

Height:

1.75″

Depth:

9.5″

Width:

19″

Weight:

6.6 lbs.

Manufacturer Part Number:

ADI 8 QS
More information – RME