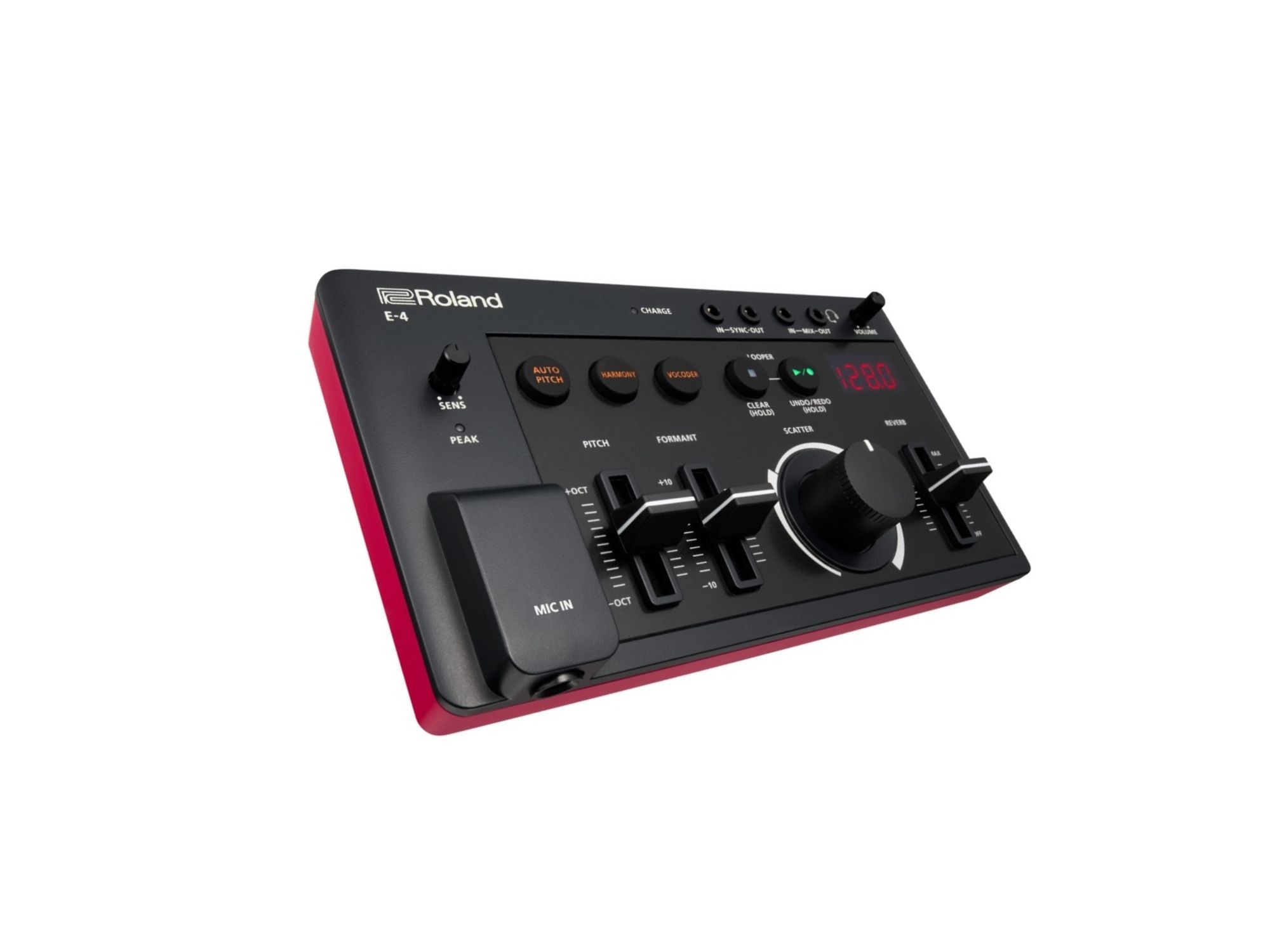 The E-4 combines powerful voice transformer tools and standard vocal effects with a tactile interface that's meant to be played. This lean, mean machine puts a treasure trove of top-quality processing in a go-everywhere gadget that's endlessly enjoyable and amazingly affordable.
By working the E-4's inviting panel, you can go from traditional vocal enhancements to punchy beatboxed grooves to striking alien soundscapes—all in a single performance. Select different sonic shapers, trigger looper controls, cycle through Scatter effects, and tweak pitch, formant, and more in the flow.
Turn one voice into an entire orchestra using the 24-second looper. Overdub layer after layer with the E-4's effects to create wild, vocal-driven rides. Then slice and dice with the expressive Scatter knob, which chops your sound into colorful bits that you control with a twist. Flip through hands-on controls to manipulate the sound, and chain in AIRA Compacts and other electronic instruments and let them ride in perfect sync.
The E-4 creatively accentuates vocals anytime and anywhere. The lithium-ion battery provides up to 3.5 hours of power per charge, and the rugged Roland build will support inspired magic and mayhem for a long, long time.
For more information visit the manufacturers website – Roland Voice Tweaker E-4