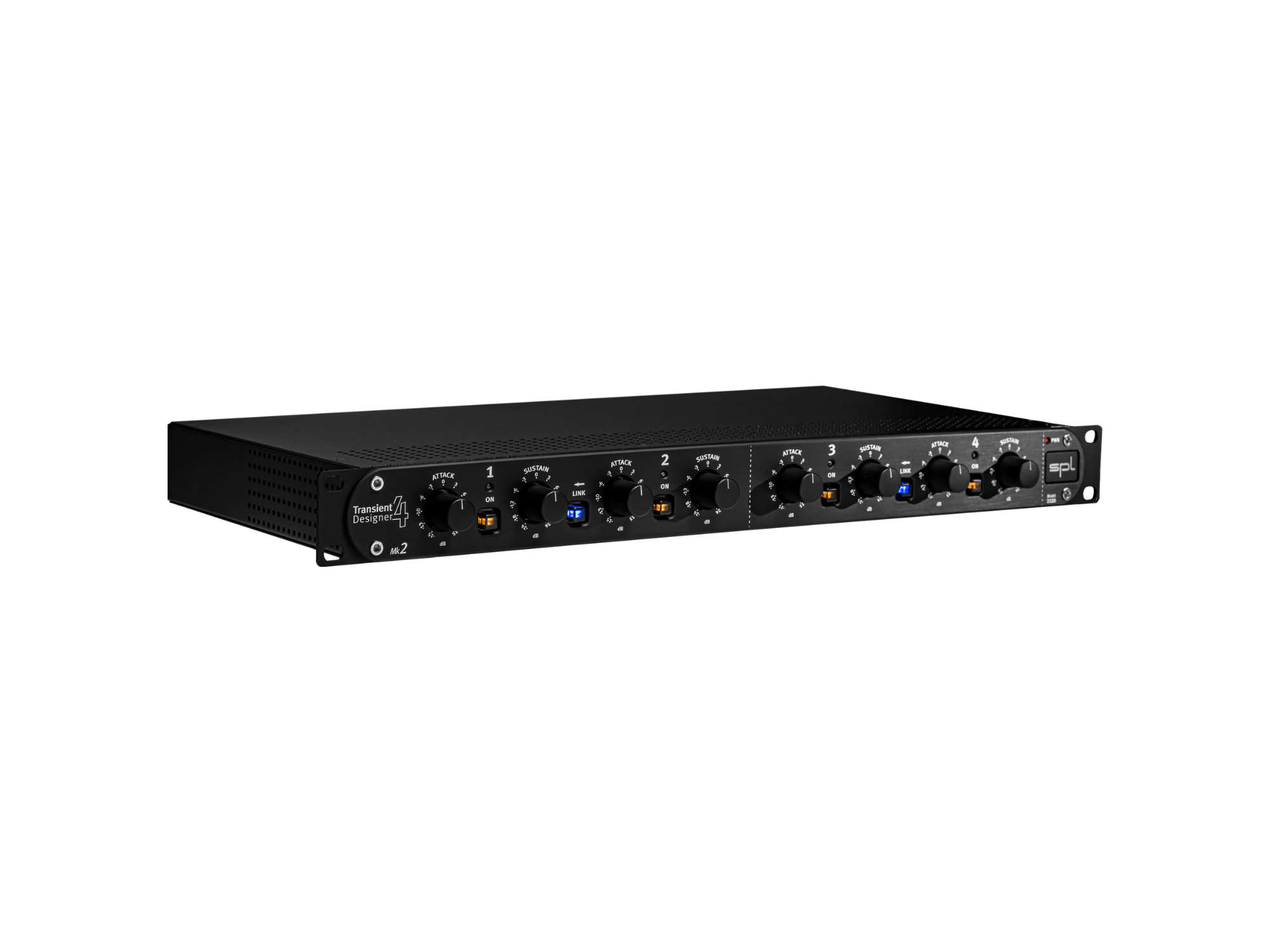 The newest generation of the Transient Designer 4 features the same processing qualities as its predecessor, but comes in a new design and has an even better feel due to the solid aluminum knobs. The Transient Designer 4 Mk2 offers four Transient Designer channels in one 19″ device.
SPL Transient Designer – the revolution in dynamics processing.
With the Transient Designer it is possible to manipulate the envelopes of audio signals level-independently (no threshold!). Accelerate or slow down transients, lengthen or shorten sustain times – with just two controls: attack and sustain.
All time constants are automated in a musical way and optimize themselves adaptively according to the characteristics of the input signal.
Sounds good
With all SPL devices we develop not only according to plan, but also by ear.
Many important components are installed on the circuit boards using Through-hole technology. This way we can ensure that we can use the best sounding components.
4-Channel Dynamic Processor
With Differential Envelope Technology

For level-independent envelope processing of audio signals

Attack: the attack phase of a signal can be boosted or cut by up to 15 dB.

Sustain: the decay phase of a signal can be boosted or cut by up to 24 dB.

Link function for processing stereo signals

Maximum input level: 21 dBu

Maximum output level: 21 dBu

Frequency range (-3 dB): 10 – 100,000 Hz

THD + N (0 dBu, 10 Hz – 22 kHz): 0.021 %

Dimensions (W x H x D): 482 x 44 x 237 mm

Weight: 3.3 kg
More information – SPL