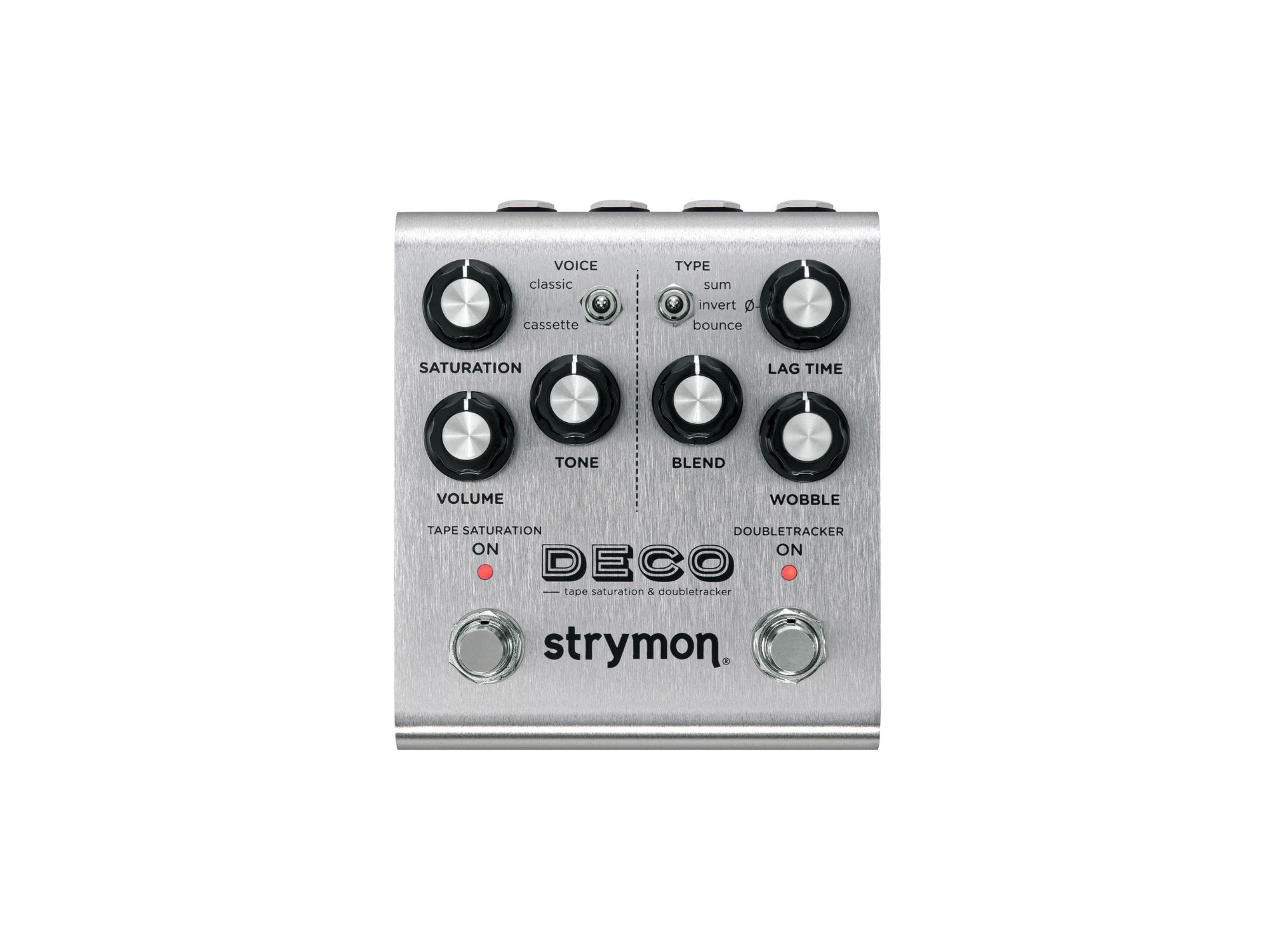 Mid-Century Maverick.
Our second generation Deco gives you the same gorgeous reel-to-reel tape sounds from our original, while adding several significant new features, incorporating technological advancements, hardware improvements and design enhancements to give you additional flexibility, power, and ease of use on stage and in the studio.
From the inherent warmth and luscious tape saturation to the forgotten art of how these machines were manipulated, Deco brings this original inspiration back, giving you these vintage tape effects from the earliest recording studios, right on your pedalboard.
Deco's Tape Saturation smooths out your sound with familiar and delicious tape compression and saturation, while fattening your tone with subtle tape-driven transparent overdrive.
The Doubletracker provides the power to shift your sound in many ways, easily allowing you to achieve syrupy slapback tape echoes, psychedelic tape flanging, and gorgeous tape chorusing sounds.
High impedance ultra low-noise discrete Class A JFET TRS stereo input.
Low impedance independent TS stereo outputs.
Expression pedal input allows the connection of a TRS expression pedal, MiniSwitch, MultiSwitch Plus, or TRS MIDI connection.
USB jack for controlling via MIDI from a computer or for performing firmware updates.
Dedicated Tape Saturation On/Off & Doubletracker On/Off footswitches
Premium JFET analog front end
Ultra low noise, high performance 24-bit 96kHz A/D and D/A converters provide uncompromising audio quality
520MHz ARM Superscalar processor
32-bit floating point processing
20Hz to 20kHz frequency response
Audio Input Impedance: 1M Ohm
Audio Output Impedance: 100 Ohm
More information – Strymon