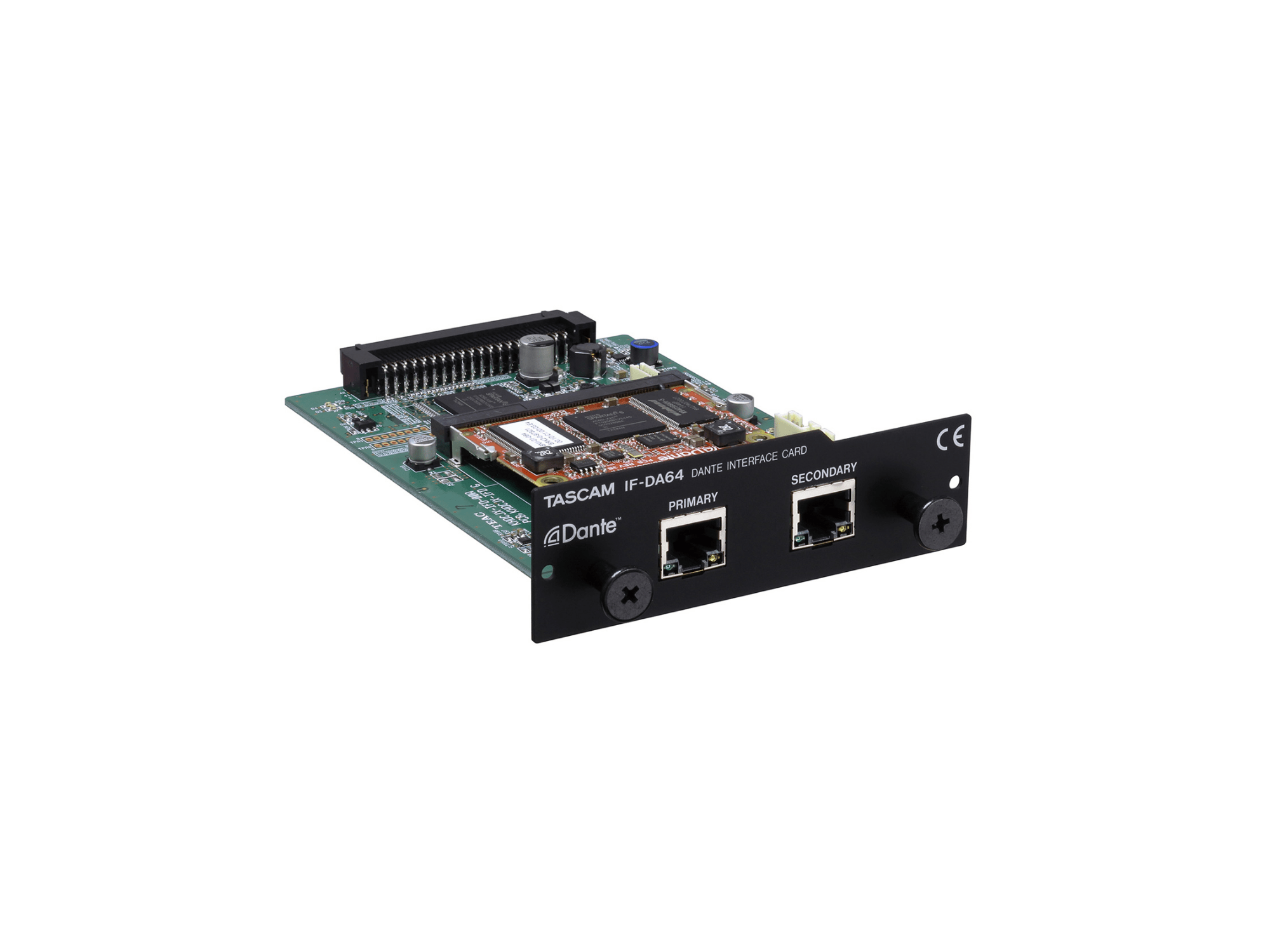 The TASCAM IF-DA64 is an optional 64-channel Dante interface card with ST 2110 support dedicated to the DA-6400 series models.
Equipped with primary and secondary ports for I/O redundancy, the IF-DA64 supports simultaneous input/output of 64-channels in sampling frequencies of 44.1k/48kHz, and 32-channels in 88.2k/96kHz.
Now compatible with SMPTE ST 2110-30
Dante module firmware V1.2.0.0 now supports SMPTE ST-2110-30, which will enable a smooth IP transmission of PCM digital audio for structuring broadcast systems.
* Audinate's provided Dante Domain Manager (DDM) v1.1 or higher is required for the operation of SMPTE ST 2110-30.
For more information about DDM, please visit Audinate's website.
https://www.audinate.com/products/software/dante-domain-manager/
SMPTE ST-2110 is a video and audio IP network standard defined by SMPTE (Society of Motion Picture and Television Engineers). SMPTE ST-2110 is designed to separately embed and transmit video, audio, and ancillary signals, reducing the de-embedding processing load and network load of each device, while also enabling users to de-embed only the packet data they desire for further edit. ST-2110-30 realizes IP transmission of PCM digital audio, enabling high-precision synchronization using PTP (IEEE1588-2008) and low-latency transmission. It is expected to become a network standard protocol in next-generation broadcasting systems.
More information, https://tascam.com/us/product/if-da64/top